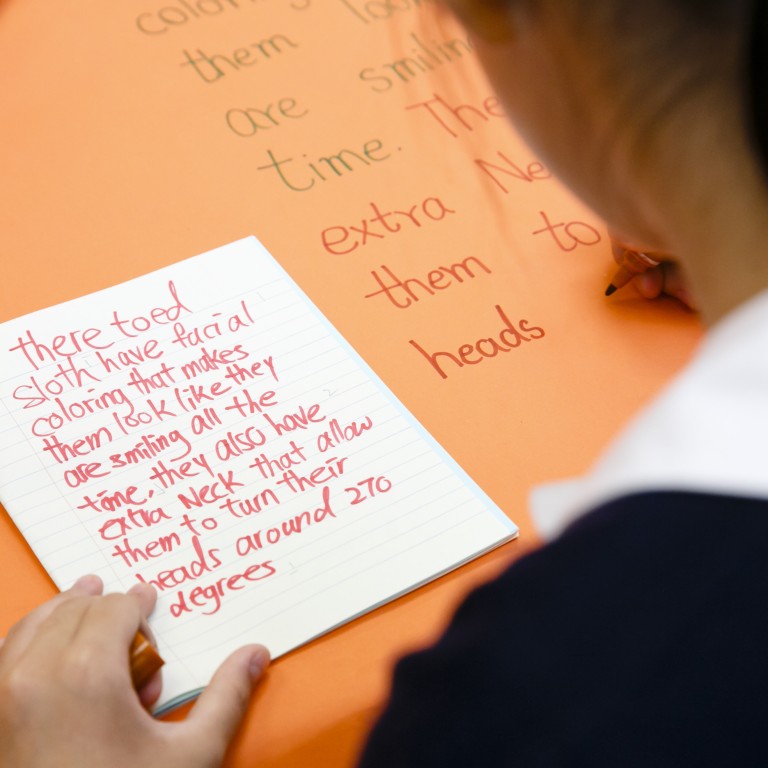 Letters
Exams still have a place in English language learning in Hong Kong
Readers discuss how to improve English language learning in Hong Kong and how Kyrgyzstan's example could hold answers on how to best help the Rohingya
Feel strongly about these letters, or any other aspects of the news? Share your views by emailing us your Letter to the Editor at
[email protected]
or filling in
this Google form
. Submissions should not exceed 400 words, and must include your full name and address, plus a phone number for verification.
People have long argued that
English language learning
in Hong Kong for Chinese speakers is not as effective as expected, even with the enormous amount of resources invested in the education sector. Among the various causes for the abysmal proficiency rates, traditional classroom learning and teaching strategies – in particular those in Asia – have been blamed as "a dysfunctional mess of unproven ideas" and even "a force of hindrance and despair" ("Traditional teaching methods leave Hong Kong language learners lost for words",
August 22
).
Such pessimistic views are not without evidence. Regardless of the vast array of policies and measures introduced and adopted in local schools, the use of English in Hong Kong remains restricted to the elite. If classroom teaching is merely seen as a process of knowledge transfer from teachers as the transmitters to students as receivers, there is little doubt the language level in general will decline.
As for the relevance of assessment in language learning, though it is correct to say that "test results don't necessarily mean proficiency in daily use", different roles of assessment could have different effects on learner performance. When tests and exams are used as an assessment of learning that aims to rank student performance against prescribed criteria after a certain learning period, learners might not benefit most from the results.
However, when they are used as an assessment for learning that tells teachers students' strengths and weaknesses, they can modify the learning and teaching strategies accordingly to cater for better learning diversity.
Furthermore, when they are used as an assessment that focuses on the acquisition of new knowledge and skills, learners could become more autodidactic, taking responsibility for their own learning and exploring how to improve through reflection and self-evaluation.
Amid
traditional teaching methods
that focus on grammar and vocabulary, direct instruction will still be necessary and effective to assist learners to figure out the sounds, meanings and patterns in the target language, in particular when they are sprinkled in with other methods and approaches based on research findings and teacher experience. Most learners would benefit more from being explicitly taught how words are pronounced accurately and how sentences are formed correctly.
Andy Seto Wood-hung, Shau Kei Wan
Look to Kyrgyzstan for answers on Rohingya
Last week, thousands of Rohingya refugees marked their
fifth year in limbo
since fleeing a military offensive in Myanmar by holding rallies across their network of camps in Bangladesh.
There are nearly a million Rohingya Muslims, half of them under the age of 18, living in camps in Bangladesh. The Rohingya are the world's largest stateless population, according to the United Nations.
Even with some support from the government in Bangladesh and aid organisations, life in the refugee camps is dismal. Food shortages are a common problem. While some charitable organisations provide
food donations
from time to time, they are not enough to guarantee food security.
The Rohingya want to return home to Myanmar, but not without security guarantees. As the political stand-off drags on, one longer-term solution is to accept these refugees as citizens. Because national status is determined by the government, governments could pursue legislative and policy reforms to address the problem of statelessness.
One country – Kyrgyzstan – could be a model for tackling the problem. In 2019, the UN announced it had successfully reduced the number of stateless residents in the country from 13,000 to zero. The success of Kyrgyzstan is a breakthrough that should inspire confidence in other governments to take responsibility for the stateless people within their borders.
Jannet Ye, Kwun Tong