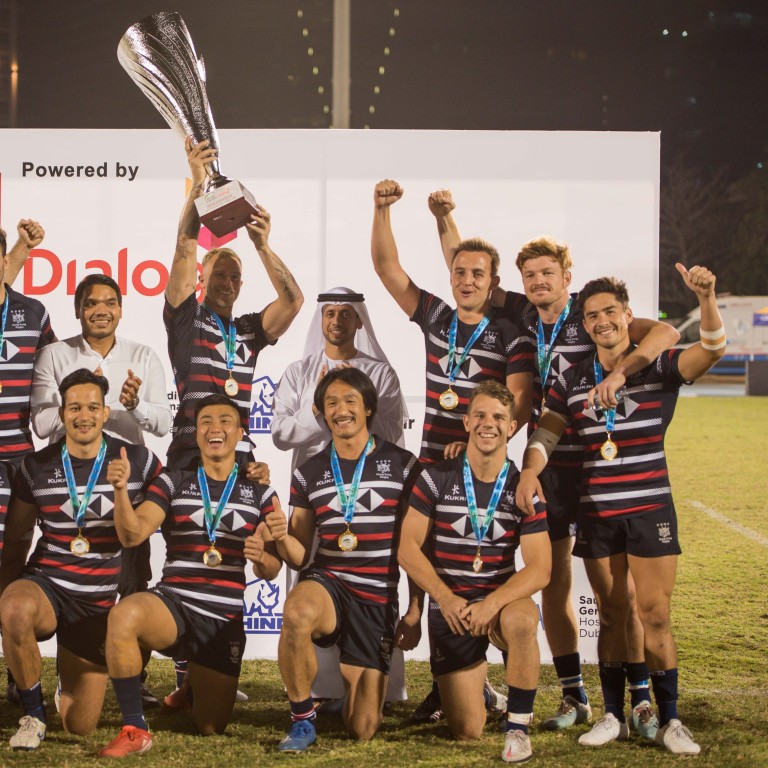 Letters
How the 'ethnic minority' label is loaded with meaning in Hong Kong
Readers discuss how the term is often used negatively to refer to less privileged people who have trouble learning Chinese, and worker protections in hot climates
Feel strongly about these letters, or any other aspects of the news? Share your views by emailing us your Letter to the Editor at
[email protected]
or filling in
this Google form
. Submissions should not exceed 400 words, and must include your full name and address, plus a phone number for verification.
According to a common definition of the term, an "ethnic minority" is a particular ethnic group or a group of people with a shared culture, tradition, language, history, etc., living in a country where most people are from a different ethnic group. Aligned with this and according to the 2021 population census results, in 2021, there were 619,568 persons of non-Chinese ethnicity in Hong Kong, constituting 8.4 per cent of the whole population in the city.
Thus, in Hong Kong, if one is not of Chinese origin and thus in the ethnic majority, then one is an ethnic minority – irrespective of their country of origin. So, Hong Kong's ethnic minorities include all non-ethnic Chinese in the city – be they be from Malaysia, Nigeria, Brazil, the US, the UK, Australia, Japan and so on.
Yet, to judge by the constant mentions by various commentators and media platforms, the term "ethnic minority" is used ever so frequently and most unfortunately in an negative manner. They specifically refer to a particular segment – the educationally or socio-economically marginalised non- Chinese-speaking community of Hong Kong.
The socio-economically fortunate segment does not have to suffer the trials and travails of being branded as people who are unable to learn Chinese or whom local schoolteachers find it hard to teach Chinese. It therefore follows that the core issue and common narrative is not about being an "ethnic minority"; the issue is about being of non-Chinese ethnicity and coming from a less privileged or a marginalised background.
There are many non-Chinese-speaking "ethnic minorities" in Hong Kong contributing towards the city's socio-economic well-being, be it in roles as captains of industry, extremely generous philanthropists or owners of blue-chip corporations. Hong Kong's national sports teams (for example, the rugby and cricket teams) are almost entirely composed of ethnic minorities and they represent the city with immense pride and honour.
The international schools in Hong Kong do not use divisive terms such as "ethnic minority" and rightly so, as education is about inclusion.
The commentators would do well to adopt a more responsible expression, so as to not continue to cause dissonance and confusion over this subject matter.
Manoj Dhar, Ap Lei Chau
Take care of Hong Kong's workers
Exacerbated by climate change, Hong Kong experienced a heatwave this summer that
broke temperature records
and raised concern that outdoor workers would become more exposed to the risks of heatstroke and heat exhaustion.
To better
protect outdoor workers
, the Labour Department has said it will include the Hong Kong Observatory's Heat Index in its guidelines for employers. But since the implementation of the guidelines is not mandatory, employers are unlikely to take them seriously.
In mainland China, some provinces already require employers to provide a high temperature allowance, while some countries in Europe have also formulated stoppage arrangements in extreme heat conditions. The United Arab Emirates has gone further by banning workers from outdoor labour at certain times of day.
Hong Kong does not need to go so far as to impose an outright ban to working outdoors in the afternoon. However, it should provide more protection.
Some protection is already in place. Under the Occupational Safety and Health Ordinance and subsidiary legislation, employers must, so far as reasonably practicable, ensure the safety and health at work of their employees, including the provision of sufficient potable water at the workplace. However, prosecution under the regulation is rare.
Therefore, in addition to adding greater penalties for non-compliance, there should be more inspections and enforcement actions to make sure employers abide by the guidelines and offer adequate rest breaks to their workers. Most importantly, the authorities need to reflect on whether it is appropriate to require workers to wear masks during intense work in the increasingly hot environment, especially when it comes to sites with few passers-by.
It is expected that global warming will only get worse and temperature will only soar in the future. We should not only be concerned about the dire effects on our environment but also on the diligent workers who contribute to this city.
Dragon Lo Koon-kit, Sha Tin