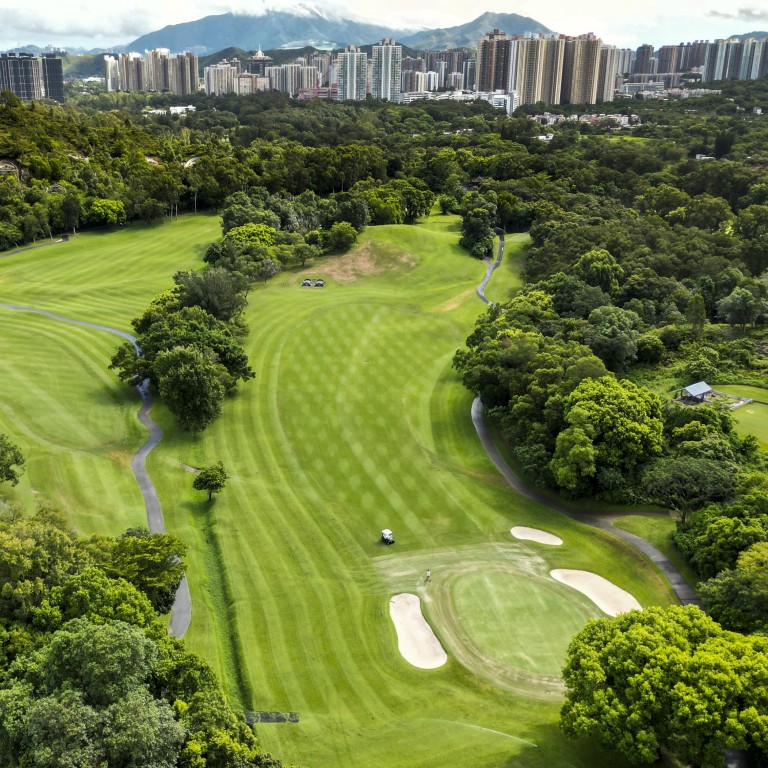 Letters

|
Whether Hong Kong should build housing on Fanling golf course is not an issue of rich vs poor
Readers call for the protection of rare Chinese cypress trees found on the golf course, make suggestions for recycling unwanted clothes, ask that Taipei and Beijing consider a UN-brokered peace, and express concern that Japan is looking to go back to nuclear power after its 2011 disaster
Feel strongly about these letters, or any other aspects of the news? Share your views by emailing us your Letter to the Editor at
[email protected]
or filling in
this Google form
. Submissions should not exceed 400 words, and must include your full name and address, plus a phone number for verification.
Jason Wordie's
article
in Sunday's
Post Magazine
was very informative ("Incredibly rare trees at the Hong Kong Golf Club should be protected for future generations", August 29). The presence of the Chinese swamp cypress, a living fossil and national treasure, should stop in its tracks the myopic commitment to destroy part of this historic golf course for short-term gains in the rush to
build public housing
.
A lot can change over a few years. Knowledge can be gained, and what was applicable may not be relevant any more. We need a leader who sees the bigger picture and understands the need to preserve as well as build for a better tomorrow.
Only those ruined by rote-learning fail to think out of the box and attempt to ride roughshod over any ideas that fail to fit with their narrow narrative.
Something becomes contentious for good reason. The Fanling golf course should not become a battleground between the rich and poor. The focus should be on whether to preserve something of great value.
Wordie displayed common sense when he wrote: "This unique landscape can provide multiple benefits and uses, all protected and paid for by the existing golf course." Hopefully, his thoughtful words do not fall on deaf ears.
Joan Miyaoka, Sha Tin
Besides art, old clothes can also go to charity
I refer to Enid Tsui's
article
, "How to repurpose unwanted clothes, such as by turning them into art, instead of sending them to Hong Kong's landfills" (August 30).
According to her, 200 garments are thrown into the city's landfills every 10 seconds. But if the government can't force people to reduce the amount of rubbish they throw away, and we can't shame people out of their throwaway habits, there are plenty of ideas for an old T-shirt, such as making it into furoshiki, Japanese cloth wrappers.
Many in developed countries own more clothes than they need. Most of these extra clothes end up forgotten in wardrobes and are considered outdated. When space runs out, people simply throw them out.
Those addicted to buying new clothes and throwing away clothes in good shape are caught in a vicious circle.
We should turn these unwanted clothes into art. Besides repurposing them, we can also donate them to others in need so the clothes do not end up in a landfill.
Vinky Wu, Po Lam
On Taiwan, give UN peace brokers a chance
It is time for Taiwan and mainland Chinese government officials to sit together in the United Nations to discuss whether Taiwan's unification with its motherland can happen peacefully – like it did for Hong Kong, without any conflict or any side getting hurt. We do not want to see nations gutted, citizens starved and economies ruined unnecessarily.
Give peace a chance for the sake of people worldwide still dealing with the adverse effects of the Covid-19 pandemic.
K.M. Nasir, Mid-Levels
Bad idea for Japan to return to nuclear power
I refer to the news that Japan
may develop new nuclear plants
to meet its energy needs, even as Prime Minister Fumio Kishida said the country is also looking to restart its plants.
This is not a good idea. Japan is vulnerable to natural disasters such as earthquakes that could severely damage a nuclear plant.
The 2011 earthquake and tsunami, which caused serious damage to the Fukushima Daiichi nuclear plant, is a case in point. The radiation leak displaced at least 150,000 people and led to health and food safety problems. The impact is still being felt. Restarting nuclear power plants will only put public health at risk.
Nuclear power is not the only solution. There are safer energy sources such as solar and wind power, which renewable and clean energy that produces no greenhouse gases.
Japan should also explore using more geothermal energy. After all, it has the third-largest geothermal resources in the world after the United States and Indonesia.
The use of nuclear energy is not only harmful to the economy but also dangerous to citizens' health and the ecosystem. It needs to be stopped before another accident happens.
Desmond Hui, Tseung Kwan O