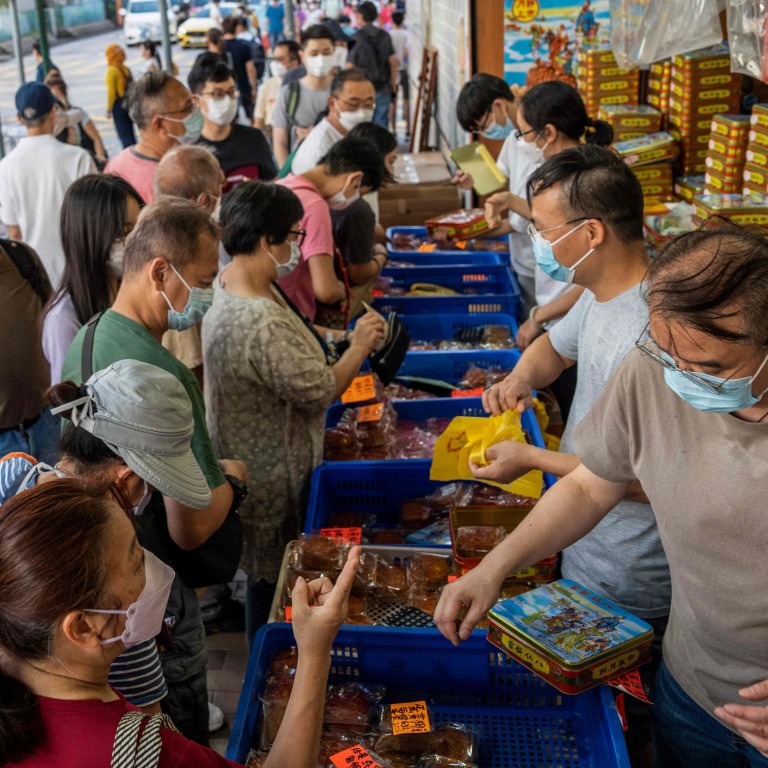 Letters
Even with new technology and all, mooncakes still represent our hearts
Readers discuss the tradition of Mid-Autumn gifting, the value of critical discussion on TV and the damaging effects of unrestrained capitalism
Feel strongly about these letters, or any other aspects of the news? Share your views by emailing us your Letter to the Editor at
[email protected]
or filling in
this Google form
. Submissions should not exceed 400 words, and must include your full name and address, plus a phone number for verification.
As the
Mid-Autumn Festival
nears, the long-standing Chinese custom of
offering gifts
for traditional festivals is in full swing. It's a custom we should seek to sustain in contemporary society.
The love and care expressed in greetings on festive occasions are often abstract and distant in nature. Therefore, it is good to offer gifts as a way to show our affection more concretely.
For instance, many employers give mooncakes and fruit baskets to their employees to thank them for their hard work and effort through the year, while businessmen send gifts to their partners to maintain relationships. Some also donate to charity organisations so vulnerable and underprivileged groups can also partake in the festive celebration.
Nonetheless, despite social progress, the underlying spirit and value of handing out gifts should not be forgotten. It is still an important way for people to maintain relationships with one another and express personal feelings.
Adrian Lam, Tai Koo
Chugani's interviews on local issues missed
Oh, how I miss Michael Chugani's Straight Talk on TVB Pearl at 8pm on Tuesdays. He led the interviews with excellence and everyone from the establishment and opposition seemed to accept interviews, from Carrie Lam Cheng Yuet-ngor and Regina Ip Lau Suk-yee to social democrats such as Leung Kwok-hung and even protesters in 2019.
He asked critical questions with great integrity and never took anyone's answer for granted but questioned them instead. This is exactly what a public service TV channel should do – open doors for everyone, discuss and debate the important issues in Hong Kong with a critical eye.
What about an hour-long debate on whether public housing should be built on the Fanling golf course or whether domestic helpers should have the right to get a permanent Hong Kong identity card and be included in consumption voucher schemes? Then we would get somewhere, but the moderator has to be someone like Chugani.
Jan Hökerberg, Tuen Mun
Unfettered capitalism leaves the masses behind
A few successful social or labour uprisings notwithstanding, notably the Bolshevik and French revolutions, it seems to me the superfluously rich have essentially always had the police and military ready to protect their power and money, even over the basic needs of the masses.
Such powerful interests can debilitate high-level elected officials through implicit or explicit threats to transfer or eliminate jobs and capital investment – and thus economic stability – if corporate "requests" aren't accommodated. It's a political crippling that is worsened by a blaring mainstream media that is naturally critical of incumbent governments, especially in regards to jobs, capital transfers and economic weakening.
Still, there must be a point at which the status quo – where large corporate profits are maintained or increased while many people are denied even basic shelter and income – can and will end up hurting big business's own monetary interests. I can imagine that a healthy, strong and large consumer base is needed.
Or could it be that, generally speaking, the drive for unlimited profit is somehow irresistible, including the willingness to simultaneously allow an already-squeezed consumer base to remain so or be squeezed even further?
When it comes to unhindered capitalism, I can see corporate CEOs shrugging their shoulders and defensively saying their job is to protect shareholders' bottom-line interests. The shareholders meanwhile shrug their shoulders while defensively stating that they just collect the dividends and the CEOs are the ones to make the moral or ethical decisions. And so the moral buck gets passed back and forth.
Frank Sterle Jnr, British Columbia, Canada