Asean
Get more with myNEWS
A personalised news feed of stories that matter to you
Learn more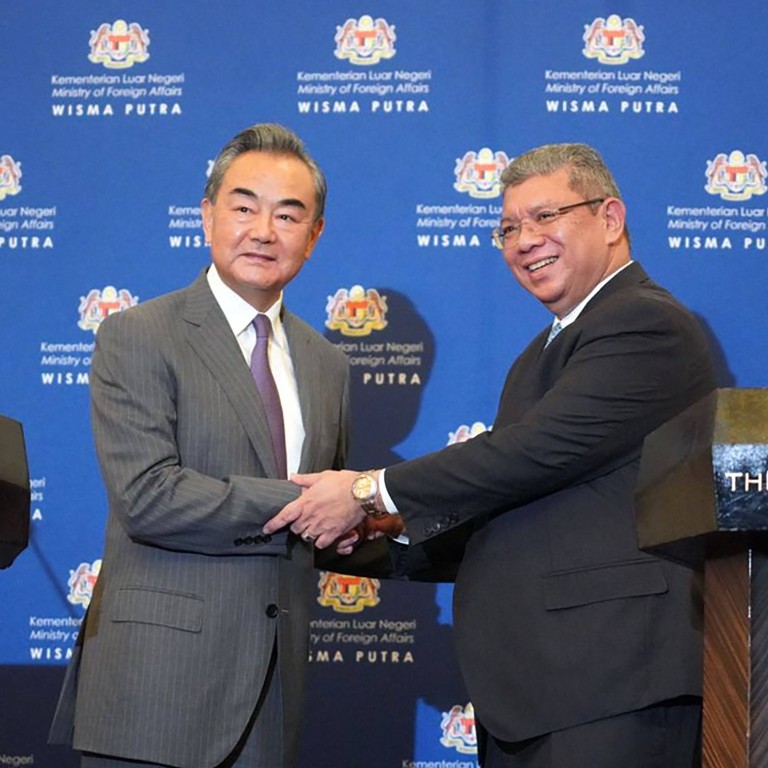 Letters

|
Malaysia's China pivot may make it richer – but also more vulnerable
Trapped between a rock and a hard place, Kuala Lumpur needs China's market, trade and resources to shore up its stagnating economy but also faces an increased security vulnerability as a result
Feel strongly about these letters, or any other aspects of the news? Share your views by emailing us your Letter to the Editor at
[email protected]
or filling in
this Google form
. Submissions should not exceed 400 words, and must include your full name and address, plus a phone number for verification.
Malaysia marked its 65th year of independence two weeks ago. As it signalled its intention to become a middle-power nation, recent developments have exposed its foreign policy vulnerabilities.
Malaysia's progress has been a mixed bag – the envy of many while also looking like a spent force to some. Over the decades, its foreign policy orientation, from being pro-West to adopting non-alignment, has produced mixed results. But its latest pivot to China puts it on a path of vulnerability.
Kuala Lumpur is trapped between a rock and a hard place. It needs China's critically vital market, trade and resources to shore up its stagnating economy and plug the systemic hole of abuses and corruption, but also faces an increased security vulnerability as an unintended trade-off.
Once wary of Beijing's sway in local affairs, statesman Mahathir Mohamad now encourages a stronger pivot to China, accusing Washington and the West of provoking Beijing. His anti-West approach has been strategically capitalised by Beijing in amplifying China's cultural and economic persuasion.
Beijing is seen as here to stay while Washington appears distant and erratic, reflecting both the fear and optimism faced by policymakers, and Kuala Lumpur's inability to jettison its status quo with China.
Sensing the
prevailing sentiment
and Malaysia's tied hands, Beijing has emphasised the rich shared legacy between both countries dating back centuries. This legacy is projected as peaceful and friendly in contrast with the West's approach, pictured as deceitful and exploitative with stains of colonialism and exploitation.
Any deviation from the norm of Asean centrality or pandering to Western power will invite retaliation and affect Malaysia's recovery efforts. Facing greater economic vulnerability and the need to meet internal political needs, Kuala Lumpur finds it increasingly difficult to realign its foreign affairs in dealing with Beijing and the West.
Western measures to counterbalance China's influence in the region – including the Aukus alliance, a security pact between Australia, the UK and the US, and the increased military and economic overtures – have been discreetly welcomed but publicly rebuked. Malaysia's responses to Chinese flights over contested waters off its coast and other coercive measures have been
subdued
, relying on quiet, back-door diplomacy.
Malaysia – indeed, the region – is unwilling to confront China and lacks a long-term strategic plan to manage this.
In this region, centrality, whether held by a nation or a regional grouping, in effect gives Beijing a free hand to dictate and shape the regional security architecture to its strategic calculations.
Collins Chong Yew Keat, Selangor, Malaysia