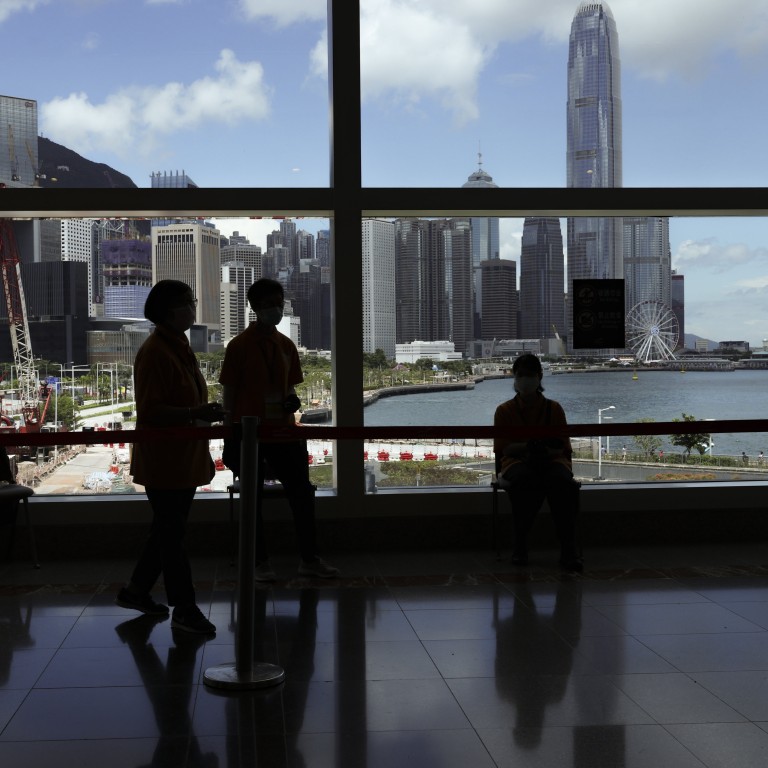 Letters
Hong Kong's mainland connection still gives it an important edge over Singapore
Readers discuss the recent wave of emigration from Hong Kong to Singapore and the challenges facing teachers as some quit the profession
Feel strongly about these letters, or any other aspects of the news? Share your views by emailing us your Letter to the Editor at
[email protected]
or filling in
this Google form
. Submissions should not exceed 400 words, and must include your full name and address, plus a phone number for verification.
In the past few months, the
exodus
of foreigners and companies from Hong Kong has been constant.
Although those leaving have chosen to emigrate to an array of destinations, one of the favourite places seems to be Singapore.
The city state was named the world's freest economy by the Heritage Foundation in 2022: its beneficial taxation system paired with its world-class infrastructure and connectivity to Asia has catapulted it to new heights, making it a magnet for businesses.
With an established expat community, high level of personal safety and English as a first language, it offers an easy transition for many foreigners looking for a new home. Additionally, Singapore has strategically positioned itself as a tech hub, attracting developers of micro technology and biotech, as well as start-ups in fintech.
So what does this mean for Hong Kong in the future?
While several companies have decided to move their Asia-Pacific headquarters out of Hong Kong, many others have decided to stay, holding tight to the hope that the international gates will fully reopen soon. Like Singapore, Hong Kong is trying to secure its status as a regional hub, so the fight in the ring will be one worth watching.
The most interesting role Hong Kong will continue to play is as the main gateway to the mainland Chinese economy. The key business alliance between China and Hong Kong was solidified in 2003 with the signing of CEPA (Closer Economic Partnership Arrangement), which provides businesses registered in Hong Kong easier access to the Chinese market.
My own case provides an example. As a Hong Kong permanent resident, I was able to register a company in Hong Kong and through that legal structure, I then opened my business in mainland China. The process was fast and easy and enabled me to enter China in a fraction of the time it would take a foreign individual or entity.
The advantages of entering China through Hong Kong cannot be disregarded, and companies looking at entering China should definitely consider Hong Kong as a golden bridge.
So, Singapore or Hong Kong, which one will it be?
Veronica Llorca-Smith, Kennedy Town
Give Hong Kong teachers the respect they deserve
In a letter to teachers dated August 31, Secretary for Education Dr Christine Choi Yuk-lin said: "Guidelines for teachers' professional conduct will also be devised to safeguard the professionalism in education and to foster the culture of respect for teachers."
In 1998 I was given about three weeks' notice to leave Australia and turn up for work as a native-speaking English teacher. And the first thing I was asked when I found my own way to the government school I was serving was, "What have you come here for, is it the money?"
In contrast, on the Japan Exchange and Teaching (JET) Programme, I was given early notice of appointment, a paid business class air ticket, met at the airport in Tokyo, accommodated in a five-star hotel, given three amazing meals a day and a well-organised induction and then two prefectural government officials drove me one-and-a-half hours to my pre-organised flat.
Any professional conduct in education that needs to be looked into is within the Education Bureau, not among Hong Kong teachers.
Gina Green, Tuen Mun