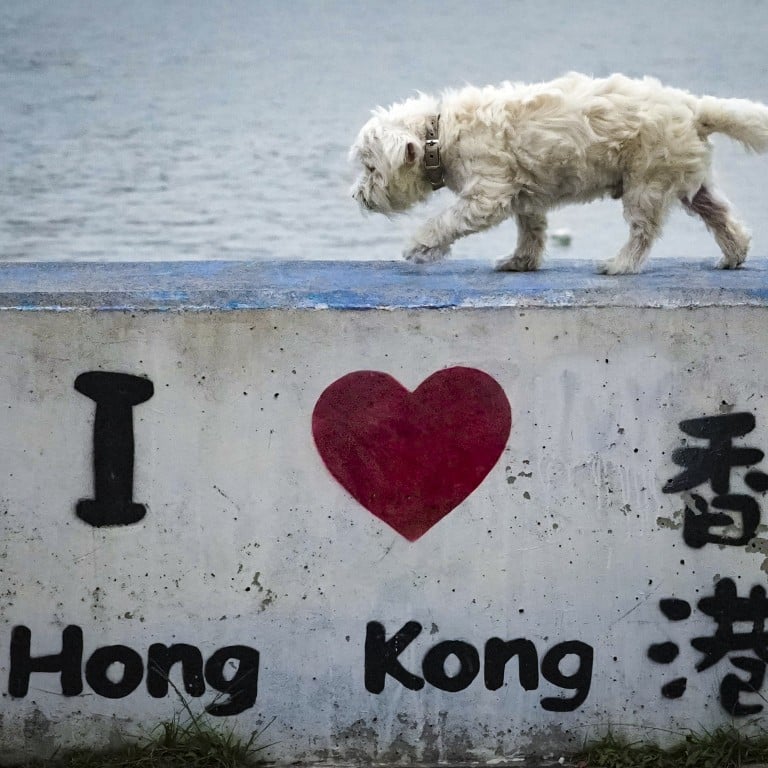 Letters
Leave Hong Kong? Better to stay and make it a better home for ourselves
Readers counter criticism about the city, suggest alternatives to an outright ban for discouraging throwaway plastic tableware, and argue for a deepening of business and political ties with Asean
Feel strongly about these letters, or any other aspects of the news? Share your views by emailing us your Letter to the Editor at
[email protected]
or filling in
this Google form
. Submissions should not exceed 400 words, and must include your full name and address, plus a phone number for verification.
Having returned to Hong Kong after studying abroad, I've been asked countless times if I want to
leave Hong Kong
. These questions are often followed up by comments about how "Hong Kong sucks" and how "everyone wants to leave".
When I respond with a firm "no" and explain why I love Hong Kong, they are usually taken aback.
Instead of encouraging me to leave Hong Kong, my time in the United States has deepened my appreciation for this place that I grew up in – the place I proudly call home.
Hong Kong is by no means perfect. With unaffordable housing, a dampened political climate and strict Covid-19 policies, the city has its fair share of issues. But this is true for any city – they each have pros and cons. It's too easy to idealise a place you're not familiar with and blow up the flaws of the place you live in, to the extent its benefits are forgotten.
Having lived abroad for three years, I've come to miss the ability to hop onto the MTR alone late at night, hike a mountain and go shopping in the city within hours, and feel completely secure in my skin.
That's not to say that leaving is inherently a bad idea. But rather than take a decision because of criticisms about Hong Kong, it should be about finding the place of greatest compatibility. This involves asking two other questions: Who are you? And what do you value? Your gender, sexual orientation and ethnicity all affect how you might be treated and how you feel in an environment.
And what you prioritise will have a direct impact on how you perceive a place. I value safety, accessibility, diversity and, most importantly, community. So I'm staying here in Hong Kong.
Admittedly, some changes in the past few years have been disappointing. But instead of abandoning our home, why not try to make it better? Its future depends on us.
Quincy Leung, Tai Po
Softer anti-plastic approach might work better
The government is right to act, but before it reaches for a ban, it should explore other milder approaches.
It should first encourage the use of reusable tableware. It is always better when people choose to change their behaviour, rather than being forced to do so. No one really likes to do as told.
Besides education, it would be fun if the government can hold a design competition for portable reusable tableware with attractive prizes. The winning design could go into mass production and the tableware given out free to all Hong Kong residents.
The government could also consider charging a fee for the use of disposable utensils. A levy of HK$30 (US$3.80), for example, would be a sufficient deterrent and encourage people to turn to reusables instead. The levies collected could also become extra income for the government.
Michelle Au, Fanling
Hong Kong must deepen ties with Asean
The Association of Southeast Asian Nations has enormous market potential and its relations with China have also grown closer. These visits bring home the need to explore more opportunities to enhance the economic relations between Hong Kong and Asean.
While there, we reached out to a wide range of local businesses. First, we shared with them Hong Kong's latest developments. Western media and pundits have been known to spread falsehoods about Hong Kong and discredit its national security law and rule of law. Lest the local business communities are misled, we took the opportunity to set the record straight.
With the enactment of the national security law, Hong Kong is stable and secure once more. Our dynamic business environment is well known. We also highlighted Hong Kong's edge in legal and dispute resolution services.
Business leaders also showed interest in seeking funds from the Hong Kong stock market. An estimated 84 companies with Asean headquarters are listed in Hong Kong. There is huge potential for development.
Take the Eastern Economic Corridor in Thailand for example – there are more than 170 Chinese companies in the Rayong industrial estate alone.
We hope that more exchanges with Asean at both the government and business levels will follow.
Holden Chow, DAB vice-chairman and a member of the Legislative Council