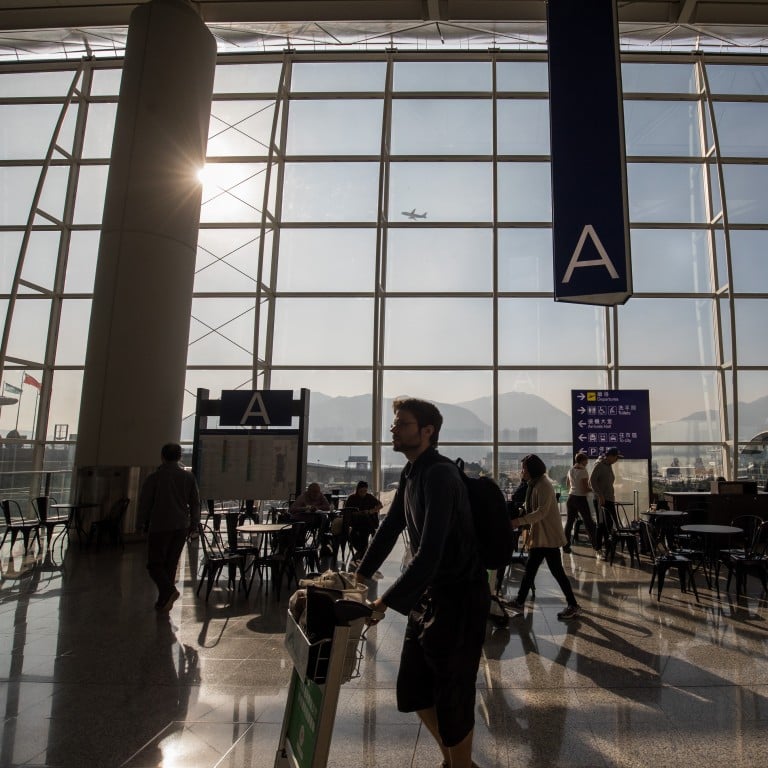 Letters
Once upon a time in Hong Kong, flying was painless
Readers discuss the pre-pandemic ease of travelling from Hong Kong, restrictions on open-air sports, the mask mandate, and comparing the fatality rates for Covid-19 and flu
Feel strongly about these letters, or any other aspects of the news? Share your views by emailing us your Letter to the Editor at
[email protected]
or filling in
this Google form
. Submissions should not exceed 400 words, and must include your full name and address, plus a phone number for verification.
In the six months since I left Hong Kong, I have used Kuala Lumpur as my base and made three trips to Kuching, two trips each to Jakarta, Yogyakarta and Bali, and one each to San Francisco, Singapore, Bangkok, Penang and Kota Kinabalu. Not once did I fly
Cathay Pacific
, mainly because the airline, for all intents and purposes, was simply not operating.
I have to say that I did not enjoy the travel time of more than one hour to the Kuala Lumpur International Airport or the budget airline experience of flying via KLIA2. But compared to the draconian quarantine requirements of Hong Kong, flying via Kuala Lumpur was a breeze. There was no need for quarantine or Covid-19 tests.
I caught Covid-19 after my first trip to Bali in June but thanks to my three vaccination shots, my symptoms were mild. I am almost glad I caught the virus because I can now say vaccination works in ensuring the symptoms are mild and tolerable.
True, this might be a breeze compared to the 21 days I had to endure last October. But that's the wrong comparison. The world has moved on and Hong Kong today seems hopelessly anachronistic.
Ming Wong, Mid-Levels
Officials' fear of open-air sports is groundless
How do I know this? Because Australia has had such crowds all across the country in every single state, every single weekend since the beginning of the season. Covid-19 caseloads have not soared; hospitalisations have remained steady and are now declining; Australian Covid-19 deaths per million are similar to ours here, despite all our restrictions.
Yet our officials remain fixated on mandates and quarantine, like deer in the headlights, frozen in fear.
Australia has had football attendances almost triple what is being planned for our "closed-loop" Sevens, and they are packed in more tightly than runners in a marathon. And still no superspreading. Isn't that cause for at least some attention from our fearful bureaucrats?
I join all those others in your pages calling for scrapping of our mandates, cancelling of our quarantine, ditching of our "zero-Covid" policy.
To our chief executive – and to misquote former US president Ronald Reagan to Soviet leader Mikhail Gorbachev – "Mr Lee, tear down this policy!"
Peter Forsythe, Discovery Bay
Drop the mask mandate for some semblance of normality
As Covid-19 restrictions drag on, the likelihood of a return to normal appears unlikely unless the powers that be are prepared to make some decisions.
As an example, fully vaccinated people should now not be subject to the mask mandate. Spot checks could be made to check vaccination status with penalties stiff enough to deter abusers.
Patience is wearing thin. We cannot live in fear of another stronger variant appearing. If we do, we could be waiting for years.
Duncan Hancock, Lamma Island
Leave medical assessments to the health experts
Hong Kong has to toe the line and follow Beijing's Covid-19 policy. When will the administration have the guts to speak truth to our bosses in Beijing and act on evidence-based medicine and get rid of the quarantine policy that is causing so much harm to society?
Lam Kam Sing, Tai Po