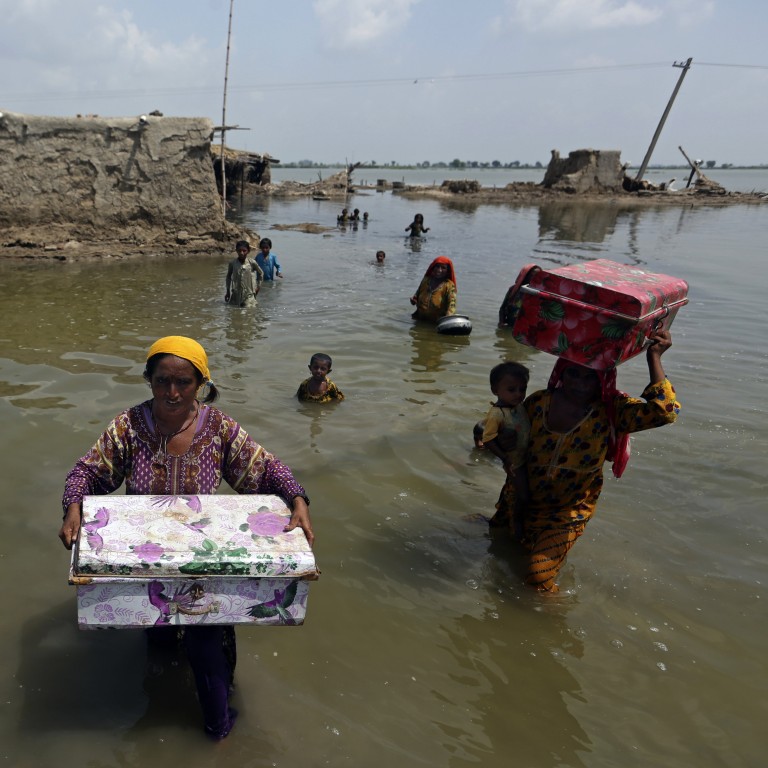 Letters

|
Climate change: link between sea level rises and human activity backed by solid science
Readers discuss the evidence for rising sea levels, monkeypox comments from a Chinese official and the cancellation of the Hong Kong marathon
Feel strongly about these letters, or any other aspects of the news? Share your views by emailing us your Letter to the Editor at
[email protected]
or filling in
this Google form
. Submissions should not exceed 400 words, and must include your full name and address, plus a phone number for verification.
We refer to the letter by Wyss Yim ("More research needed to link sea level changes to human-induced global warming",
September 9
).
We need to point out that Yim's conclusion is incorrect. According to the Sixth Assessment Report of the UN's Intergovernmental Panel on Climate Change (IPCC), global mean sea level has risen faster since 1900 than over any preceding century in at least the last 3,000 years. The average rate of sea level rise was 1.3mm per year between 1901 and 1971, increasing to 3.7mm per year between 2006 and 2018.
Human influence was very likely the main driver of these increases since 1971. Marine heatwaves have roughly doubled in frequency since the 1980s, and
human influence
has likely contributed to most of them since at least 2006.
Your readers are reminded that IPCC Assessment Reports are the most authoritative in the assessment of climate change. The reports and statements were compiled based on a large amount of peer-reviewed scientific evidence, representing the global consensus of climate scientists.
Relocating the tide gauge station from North Point to Quarry Bay does not contribute uncertainties to sea-level changes because the two sites are just half a kilometre apart. Comparison of records from both sites for the period of September 1985 to March 1986 shows no noticeable difference.
Further, variability in annual rainfall does not contribute to sea-level changes since the amount of precipitation is negligible compared to the volume of seawater.
Lee Sai Ming, senior scientific officer, Hong Kong Observatory
Official's monkeypox comment uncalled for
The reality is that Covid-19 did eventually spread around the world, but to blame the people of a country or ethnicity for it is just morally wrong at every level.
I was in China in the early stages of the pandemic. At that time it was spreading widely in other parts of the world but was well-handled in China. In the lift one time, a woman who was coming into the lift gave up and waited for the next one as she noticed that I was a Westerner.
I found it funny and didn't mind the blatant xenophobia because I know that doesn't represent the people I know. What pains me is when such conduct is endorsed by those in power. Fortunately, Wu's comments were just those of a senior official and not on China's CDC guidelines.
It is not the modus operandi here to walk back comments, but at least a clarification would go a long way to reinforce the idea there is consideration and care for all who call this place home. I'm glad to see that many people do not identify with the tone of the comment and thus I wouldn't make much of it, but still it's the wrong signal to send at a time of global division.
Jose Alvares, Macau
City crying out for sporting events
Many of our great sporting events have been stopped since the unwelcome arrival of Covid-19. Sports lovers are crying out for their resumption.
The vaccination rate in Hong Kong is high and many people have already caught the virus and recovered. Hongkongers are crying out: give us back our normal life.
Randy Lee, Ma On Shan