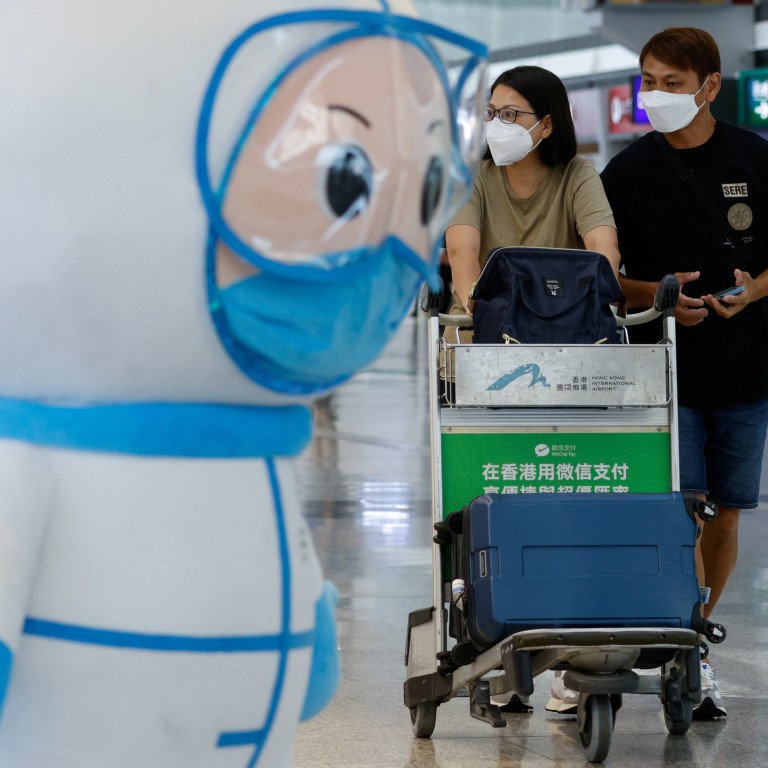 Letters

|
To fund healthcare improvements, Hong Kong must revive the economy by opening up
Readers say scrapping quarantine would solve both Hong Kong's economic and healthcare dilemmas and make the city a top draw for visitors again
Feel strongly about these letters, or any other aspects of the news? Share your views by emailing us your Letter to the Editor at
[email protected]
or filling in
this Google form
. Submissions should not exceed 400 words, and must include your full name and address, plus a phone number for verification.
Might I respectfully suggest how to reconcile the policy divergences implied by recent reported statements by our financial secretary and health secretary.
In a
blog post
published on Sunday, Financial Secretary Paul Chan Mo-po said he expected Hong Kong's budget deficit this year to be the second-worst on record and recognised that "small to medium enterprises and workers are all facing different degrees of economic pressure" because the poor economy has affected consumption, investment and imports. The key, he said, still hinged on whether the pandemic could be brought under control.
Meanwhile, Health Secretary Lo Chung-mau
said
the government may scrap the hotel quarantine rule, but
noted that
apart from Covid-19 fatality rates, pre-pandemic pressure on the healthcare system and staff attrition rates were also factors for consideration.
Domestically, though the pandemic is under control thanks to the vaccination programme, it seems economic pressures limit what government might do to reverse pre-pandemic health service pressures.
Thus, if those pressures resulting from hammering Hong Kong's tourism, travel, logistics, luxury goods, entertainment, rental and even banking sectors through unnecessary restrictions on travel were reversed, the government could boost tax income, better fund support for nursing, attract more doctors to Hong Kong, shorten waiting lists and boost afflicted business sectors.
Given that our mainland compatriots can already enter Hong Kong without quarantine,
even if unvaccinated
, opening up further would allow the virtuous circle noted above – less quarantine leading to more tax income and better commercial conditions, thus reduced medium-term pressure on the hospital sector – to massively benefit an almost fully-vaccinated Hong Kong. Otherwise, our fear of health pressures will worsen the economy and delay much-needed healthcare reforms.
Paul Serfaty, Mid-Levels
Quarantine rules do keep visitors away, no ifs or buts
I am one of many Australians who used to consider Hong Kong our favourite overseas travel destination. My first visit was 55 years years ago, and last, just before the current pandemic made travel out of Australia virtually impossible.
Unfortunately, since travel was once again allowed, the government authorities in Hong Kong have continuously enforced rules and regulations that are so onerous to tourism, as to make Hong Kong almost the last place in Asia any of us would consider visiting.
So, should Financial Secretary Paul Chan
be in any doubt
that the 3+4 quarantine regulations are keeping visitors away, I can assure him that it does, and the sooner that these rules are relaxed, the sooner Hong Kong can commence the very challenging task of rebuilding its reputation as an attractive destination for international visitors.
Richard Vielie, New South Wales, Australia