Taiwan
Get more with myNEWS
A personalised news feed of stories that matter to you
Learn more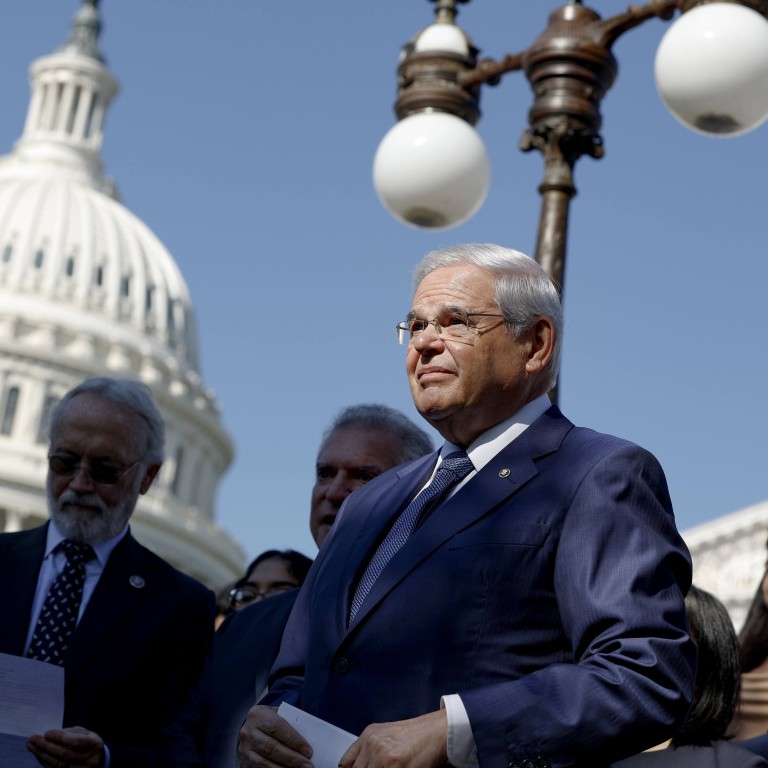 Letters
No use denying that America's Taiwan bill is an act of provocation
The US denies changing its policy on Taiwan and one China, says it wants no war with China, only to deter aggression with the bill. But its approach is clearly confrontational
Feel strongly about this letter, or any other aspects of the news? Share your views by emailing us your Letter to the Editor at
[email protected]
or filling in
this Google form
. Submissions should not exceed 400 words, and must include your full name and address, plus a phone number for verification.
The
Taiwan Policy Act
, described by its sponsors as "the most comprehensive restructuring of US policy towards Taiwan since the Taiwan Relations Act of 1979",
cleared
the US Senate Foreign Relations Committee in a 17-5 bipartisan vote last Wednesday, taking it one step closer to becoming US law.
China's foreign ministry has lodged "stern representations" with the US in response.
Under the Taiwan Policy Act, the US federal government will engage with the democratic government of Taiwan as the legitimate representative of the Taiwanese people, and there will be no limits on official interactions with counterparts in the Taiwanese government. The United States is clearly stepping further away from its approach of "strategic ambiguity" to Taiwan affairs, though it
denies doing so
, and there are concerns it may turn its back on its one-China policy down the road.
Taiwan has always been seen as part of the democratic camp by the US and its allies, and stability in the Taiwan Strait is a core interest of the US-led international order. However, the one-China principle and Taiwan are also immensely important to China, seen by Beijing as of
core national interest
and often
emphasised
by its foreign ministry spokesmen.
If the Taiwan Policy Act becomes law, it could end the long years of peace that has followed the second world war. China is unlikely to just sit around in the face of such political provocation.
The Shanghai Cooperation Organisation summit in Uzbekistan last week provided the opportunity for a timely counter-attack. Meeting on the summit sidelines, the leaders of China and Russia
pledged support
for each other's "core interests". Vladimir Putin made a point to criticise the US for its "provocations" in the Taiwan Strait, while Xi Jinping's declaration sparked talk that China's offer of help will
extend to Russia's war effort
in Ukraine.
US Senator Bob Menendez, chair of the Foreign Relations Committee, said the US
did not want war with China
but, with this bill, sought only to raise the costs of taking Taiwan by force so as to deter any Chinese aggression. In other words, it is not the US that created this crisis.
By this logic, does it mean Beijing can also raise the costs of US responses to the Ukraine war and the Korean peninsula crisis with its actions, then declare it does not seek war or increased tensions with Washington?
The US' confrontational approach falls short of humankind's aspirations for a peaceful world after World War II.
Tou Wang Ngai, Tuen Mun