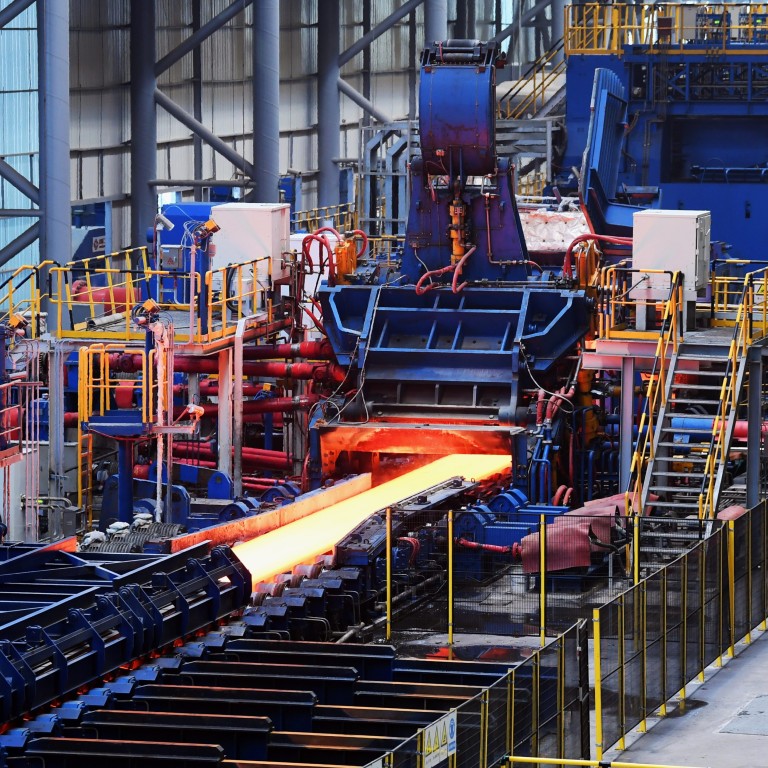 Letters
Help Chinese SMEs make green transition to hit carbon neutrality goal
Readers discuss ways to help China's small firms close the financing gap, the chances of a general election in Malaysia, and fixing interest rates
Feel strongly about these letters, or any other aspects of the news? Share your views by emailing us your Letter to the Editor at
[email protected]
or filling in
this Google form
. Submissions should not exceed 400 words, and must include your full name and address, plus a phone number for verification.
As illuminated in a report by the World Economic Forum, China faces a US$6.5 trillion
green financing gap
to reach its goal of carbon neutrality by 2060.
Looking into the gap, small and medium-sized enterprises (SME) – the major contributors to carbon emissions in China at 65 per cent of the total – are not efficiently financed for
green energy transitions
. In fact, there is a limited range of suitable financing products that fit the needs of SMEs in such a niche green market.
Take for example corporate loans, which are commonly used financing instruments for firms. Corporate finance is structured in such a way that makes lending to SMEs for green projects risky and unprofitable as many of them lack a sound financial basis to underpin solvency.
Further, the SMEs themselves might not see the significance of going green. Economically, there are no incentives for them to do so as most national policies in China monitor big companies' carbon emissions in specific industries.
For instance, China's
national carbon trading scheme
, launched last year, imposes emission quotas on companies and allows heavy emitters to buy additional permits from more efficient companies to cover the amount exceeding the quota. However, currently only
2,162 companies
in the power generation sector, almost all of them state-owned enterprises, are included in the scheme, leaving most of the SMEs unregulated.
It is time the government and financial institutions took the initiative to engage SMEs in green development with policy support and loan product optimisation.
Firstly, the government needs to roll out the emission trading scheme to those highly polluting industries that consist of more SMEs, such as the manufacturing industries, forcing them to cut emissions progressively.
In addition, it is vital to help SMEs secure capital for green transitions. Government agencies could research the possibility of providing assurance or certification services on green transition efforts by SMEs, whatever their size. Firms that are recognised as being compliant could gain goodwill and a potential price premium from customers, which would contribute to a better financial position on paper. This would also boost financial institutions' confidence and thus foster loan underwriting for them.
Meanwhile, financial institutions could adjust the loan pricing for SMEs based on their green profiles.
Eventually, the ones that decide to go green would be rewarded with increasing value and lower funding costs, narrowing the financial imbalance.
Jacky T.K. Tam, Ma On Shan
Malaysia's king holds key to general election
I refer to the article, "Will Malaysia's Umno wash out its chances of victory if it holds a snap election?" (
September 18
).
Malaysia's Prime Minister Ismail Sabri Yaakob is said to be facing more than one storm. The upper echelons of his party Umno, of which he is not the head, are demanding a general election, even as the country braces itself for flash floods during the monsoon season set to begin in November.
But dissolving Parliament is not as simple a process as pressing a button. It is done upon request of the prime minister to the king. The Federal Constitution allows the king to act in his discretion on three matters: the appointment of the prime minister, the dissolution of Parliament and requests for a meeting of the Conference of Rulers, comprising the sultans and the governors of four non-royal states.
Thus, while the king acts on advice of the cabinet, he can withhold his consent to a request to dissolve Parliament as he deems fit.
Recall that the king refused to accede to then-prime minister Muhyiddin Yassin's request to declare a
state of emergency
nationwide in October 2020. The king's decision might seem to fly in the face of the Privy Council decision in
Teh Cheng Poh v Public Prosecutor
(1979) that the king's functions "are those of a constitutional monarch and … he does not exercise any of his functions under the Constitution on his own initiative but is required by Article 40(1) to act in accordance with the advice of the Cabinet".
But among the country's own constitutional experts, the decision by the king to refuse the advice to proclaim an emergency has a sound constitutional basis.
If such residual discretion has a sound constitutional basis, what more where the king may act in his discretion to withhold consent for the dissolution of Parliament? On this matter, the Malaysian king holds the key.
Mohamad Hafiz Bin Hassan, lecturer, Faculty of Law, Multimedia University, Malacca, Malaysia
Fix interest rates to bring economic stability
The scourge of modern economics is floating interest rates. It has now got to the stage whereby unless the Organisation for Economic Cooperation and Development (OECD) and Group of 20 economies go along with the US Federal Reserve and its
interest rate increases
, no one economy can act alone on setting their interest rates without being adversely affected economically.
Money supply and a country's economic welfare are dependent on confidence, security and resources. If we wish to maintain confidence and social stability while quickly reducing inflation, the only solution is for most developed countries to fix their official interest rates for the next three years. This will also help stabilise and reduce fluctuating employment numbers, exchange rates and current and trade accounts.
Fixed rates for OECD and G20 countries should be 6.25 per cent for borrowers and 3.75 per cent for savings, leaving a 2.5 per cent margin for lenders. We might not be able to defeat greed, but we can certainly marginalise the greedy and give the world some economic stability in the short term.
Mike Musgrave, New South Wales, Australia