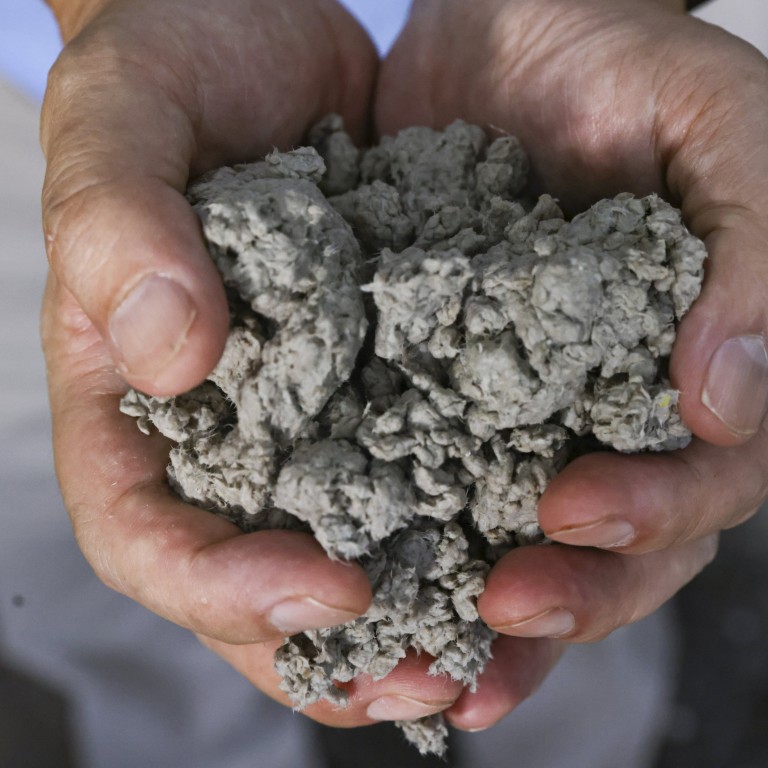 Letters

|
Will Hong Kong let its only carton recycler join the brain drain too?
Readers discuss why the government must act to retain talent and recycling technology, the global importance of English as a second language, and a glaring lack of bus shelters
Feel strongly about these letters, or any other aspects of the news? Share your views by emailing us your Letter to the Editor at
[email protected]
or filling in
this Google form
. Submissions should not exceed 400 words, and must include your full name and address, plus a phone number for verification.
The
likely closure of Mil Mill
, Hong Kong's first and only solar-powered pulp mill, will mean a drastic reduction in Hong Kong's capacity to process and recycle paper waste. Receiving waste paper and drink cartons from close to 600 recycling points, including the Environmental Protection Department's Green@Community recycling network, Mil Mill processes over 200,000 beverage cartons, or 2 to 3 tonnes, per day, helping reduce the city's carbon footprint by more than 5,000 tonnes every month.
According to the Post, Mil Mill has the capacity to process 60 of the 67 tonnes of used beverage cartons Hong Kong produces daily.
But the implications reach further and wider. The loss of Mil Mill will also mean the loss of the technology and knowledge that can be passed on to accelerate innovations in more circular solutions, to achieve the government's 2035 goal of resource circularity and 2050 goal of carbon neutrality. To shutter a company that has successfully induced behavioural change in recycling and garnered steadfast support among Hong Kong residents is a huge shame and a lost opportunity in creating a financially sustainable circular economy around waste.
At a time of an unprecedented
brain drain
, Hong Kong needs to do more than open up borders and ease quarantine to revive its status as an international hub for talent and innovation. It needs to showcase its knowledge and solutions for entrepreneurs, small and medium-sized enterprises and corporations facing various business challenges, so that they can scale up and contribute to the local economy, while leveraging the city's development into a green finance hub.
The consequence of inaction is losing more talent and innovation, rendering Hong Kong less competitive regionally and internationally.
As
sole shareholder
of Hong Kong Science & Technology Parks Corporation (HKSTP), the Hong Kong government can exercise its rights to influence HKSTP's decision-making process, and hold it to its commitment to "forge new paths for 'Innovated, Designed, and Made in Hong Kong' creations to proudly take shape and change the world".
Likewise, with its representatives on HKSTP's board of directors, the government must exercise its board duties to make sure HKSTP makes judicious use of its resources and prudent decisions to revive and support Hong Kong's ecosystem of innovation.
Mil Mill is a circular solution that can be scaled up and replicated elsewhere, establishing Hong Kong's status as a hub for sustainability innovations as well as sustainable finance. Here, the government must not underestimate its influence in driving positive change.
T.C. Li, head of Thought Leadership at Green Hospitality
Hong Kong students mustn't lose touch with the world
I refer to the
letter
, "Relying on exams douses desire to learn English" (September 11).
Your correspondent is right about the need to initiate students into self-directed learning through boosting their intrinsic motivation and showing them that learning English can be a fun experience. However, I have some reservations about his point that a lack of English proficiency would not have much effect on people's daily lives.
English is the second language in many countries across the world. Everyone benefits from having a common medium of communication. For historical reasons, English has become the most spoken language around the world, so it makes sense for English to be that collective medium.
Hence, a lack of proficiency in that medium is a significant disadvantage to everyone in Hong Kong. The reason is that people will become more and more out of touch with the rest of the world, as they communicate less and less with people from other countries.
To enthuse students about improving their English, English language teachers will need to go beyond the usual teaching methods and spice up their lessons with new ideas of interactive teaching, such as playing fun games, role-playing, learning "living English" in a real environment, watching TV comedies, holding speech and debate competitions, and virtual cooking lessons.
This way, students would have more enthusiasm for picking up the language easily, rather than worry about examination results.
Pages Ng, Tuen Mun
Let's keep kids at bus stops safe from heat
Why are there no bus shelters to prevent heatstroke and keep our children dry and safe in front of their own schools? Currently not all bus stops around schools are equipped with shelters. Given the record high temperatures we've seen recently, we need to rectify the problem urgently before something serious and preventable happens.
Jameson Gong, Pok Fu Lam