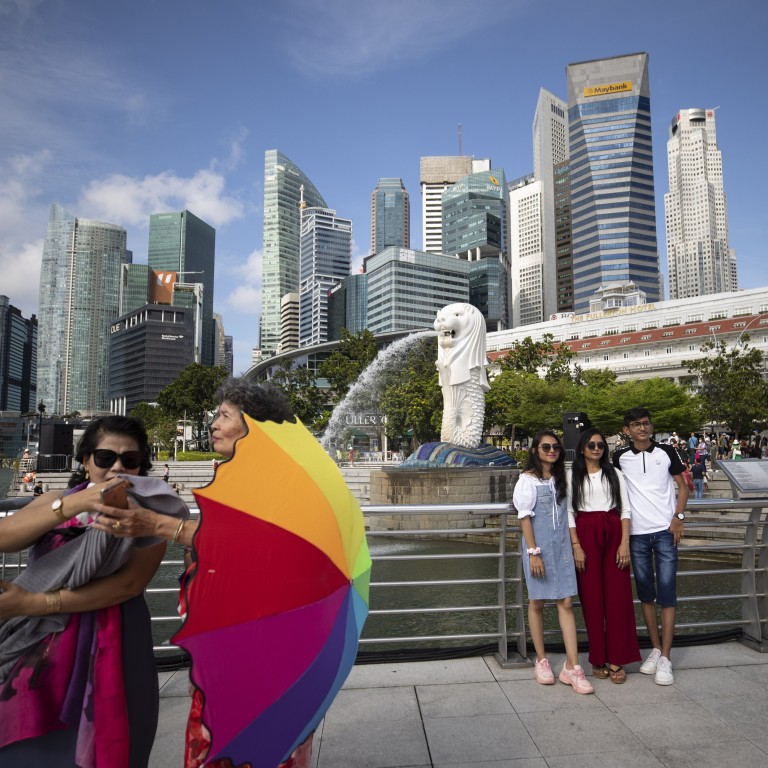 Letters

|
Hotel quarantine over, Hong Kong must still try and catch up with cities like Singapore
Readers discuss hopes for the city to balance health protection with restoring its vibrant local culture, and how to ensure the success of an upcoming key financial summit
Feel strongly about these letters, or any other aspects of the news? Share your views by emailing us your Letter to the Editor at
[email protected]
or filling in
this Google form
. Submissions should not exceed 400 words, and must include your full name and address, plus a phone number for verification.
With the Covid-19 Omicron outbreak in Hong Kong under control and the travel restrictions
winding down
, many travellers may be tempted to come to Hong Kong to participate in events, visit relatives and friends, or just to see the sights. However, the continuing restrictions on movement may still dissuade some people from coming.
The government has finally scrapped the hotel quarantine and said there was room for more easing down the line. This is certainly a good sign. A three-day medical surveillance requirement is miles better than the seven-day quarantine or the 3+4 arrangement in place previously.
This shows that the government is finally willing to keep up with other cities such as
Singapore
. However, as of now travellers cannot dine in restaurants during the three days of medical supervision. This is quite an obstacle for business travellers who may stay here for only two to three days.
So, what's next from here? Many cities exempt people who are fully vaccinated from any quarantine, surveillance or testing, and only require those who are not fully vaccinated to submit rapid antigen tests daily. They also do not limit travellers from visiting anywhere in the city.
Hong Kong should start implementing these policies in the coming weeks or months to keep up with other world-class cities.
As a world city, it is imperative that we balance welcoming international travellers and restoring the vibrant culture of Hong Kong while keeping residents safe from Covid-19 and other diseases.
With the latest steps taken by the government, I am hopeful that we can fully open up to the world in the near future.
Koios Pang, Cheung Sha Wan
Reopening crucial to ensure success of financial summit
As border controls are being lifted in a lot of Asian cities, Hong Kong's business sector has been
urging
the Hong Kong government to open its border as soon as possible to maintain its competitive edge.
While Hong Kong continues to agonise over its dilemma trying to balance pandemic control with resumption of normal traveller clearance, Singapore has taken advantage of this opportunity by introducing a
new visa for global talent
known as the Overseas Networks and Expertise Pass and organising a
Fintech Festival
that just happens to be scheduled at around the same time as Hong Kong's own
fintech event
and
high-level financial summit
.
Unlike Singapore, however, as of now Hong Kong still requires all visitors to undergo three days of self-monitoring, during which they are not allowed to visit a list of venues including restaurants. Despite assurances from government officials that the summit will be successfully held, it's hard to imagine the measures would not affect attendance.
In his
keynote speech
at the Belt and Road Summit late last month, Vice-Premier Han Zheng emphasised the "four musts" for Hong Kong – keeping its business environment open and regulated, enhancing its international connectivity, cooperating with more countries, and facilitating business partnerships worldwide. Easing border measures is the first step to accomplishing these goals.
As different sectors of the community call in one voice for the city's reopening, merely tweaking the restrictive measures would no longer meet public expectations.
Dr Jacky Ng, chairman, Internet Society Hong Kong