Britain
Get more with myNEWS
A personalised news feed of stories that matter to you
Learn more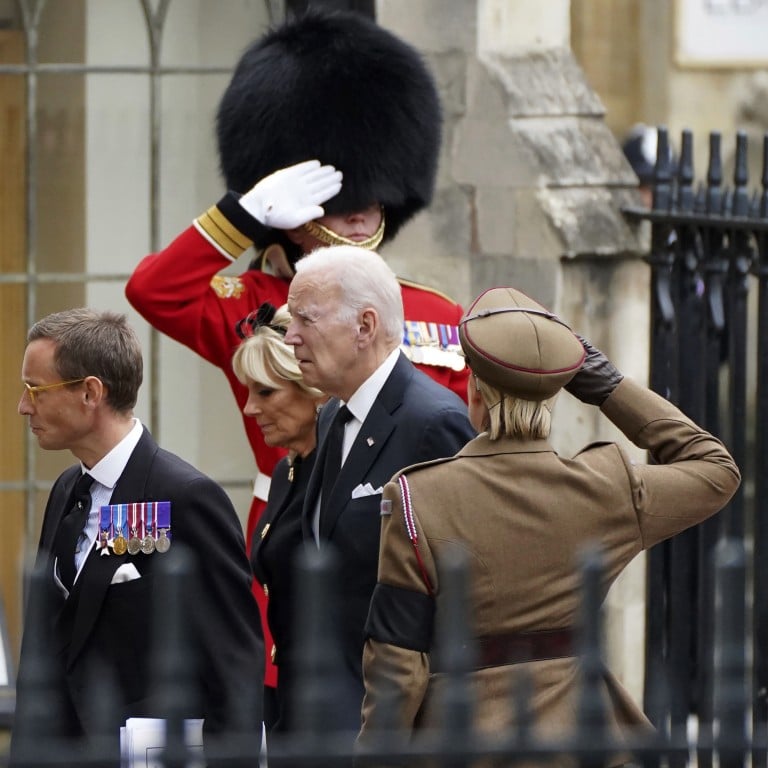 Letters

|
How the UK's once great empire continues to shape the world
Readers discuss the legacy of the British Empire with regard to the current world order, and why it is worrying that a former US president has held onto classified papers
Feel strongly about these letters, or any other aspects of the news? Share your views by emailing us your Letter to the Editor at
[email protected]
or filling in
this Google form
. Submissions should not exceed 400 words, and must include your full name and address, plus a phone number for verification.
As it closes a chapter of history of which there may have been mixed perceptions, Britain must see that its strengths continue to lie in its values, moral convictions and its sense of duty and obligation.
It might no longer boast the assets and capabilities that defined its hard power in the past, but what can prevail is its soft power, values and principles as it sets agendas, wins influence and unites nations behind common causes.
The
late Queen Elizabeth
was not just queen to Britain, she remained queen to many around the world. The legacy she represented is twofold. First, there is a physical and observable aspect that continues to shape outcomes and processes in the global order. This can be seen in the rule of law, the arena of world trade and other international norms.
The second aspect is intangible, involving social and political values and principles Britain created, upheld and disseminated.
Britain not only defeated the forces of autocracy, but had an excellent track record of building ventures and tools, and improving economic mobility in civilisations. Whether it was the Industrial Revolution or the frontiers of science and social innovation, Britain led the drive for creativity and discovery.
As the largest empire in history, the British Empire brought about two outcomes. Firstly, the sheer scale, scope and depth of the empire was a natural barrier to any real or potential challenger seeking to defeat or replace the British and wield the same kind of influence.
It ensured that a rival that was deemed systemically different from open and democratic Britain was not able to expand into the world. This brought a certain stability and predictability.
Secondly, the British effectively created an opening for a future successor to continue with the model, which would be moulded by the same principles of democracy, freedom, openness and capitalism. This successor would have to be able to inherit and build on the structure already in place. It would have to be a compatible, resilient and capable power sharing the same values that could take on the mantle.
In this case, the United States would rise to the occasion, in a relatively rare peaceful transition of geopolitical power.
Collins Chong Yew Keat, Selangor, Malaysia
Trump doesn't read spy papers, but someone else might
According to media reports, former US president Donald Trump took with him over 700 pages of
classified documents
that he was not entitled to. Whether they had been declassified is subject to speculation.
The puzzling aspect of this entire saga is that Trump was not much of a reader and digester of the top secret intelligence data given to him on a daily basis while he was president.
Every modern American president is presented with classified reports covering important events across the entire globe. The National Security Agency and the Central Intelligence Agency monitor and record the entire world in real time, passing on this information to those in the corridors of power.
The classified reports could probably contain startling information on major events. The worrisome aspect of this whole episode is what will be the consequences if the top secret documents were passed on to others in the arcane world of espionage.
Farouk Araie, Johannesburg, South Africa