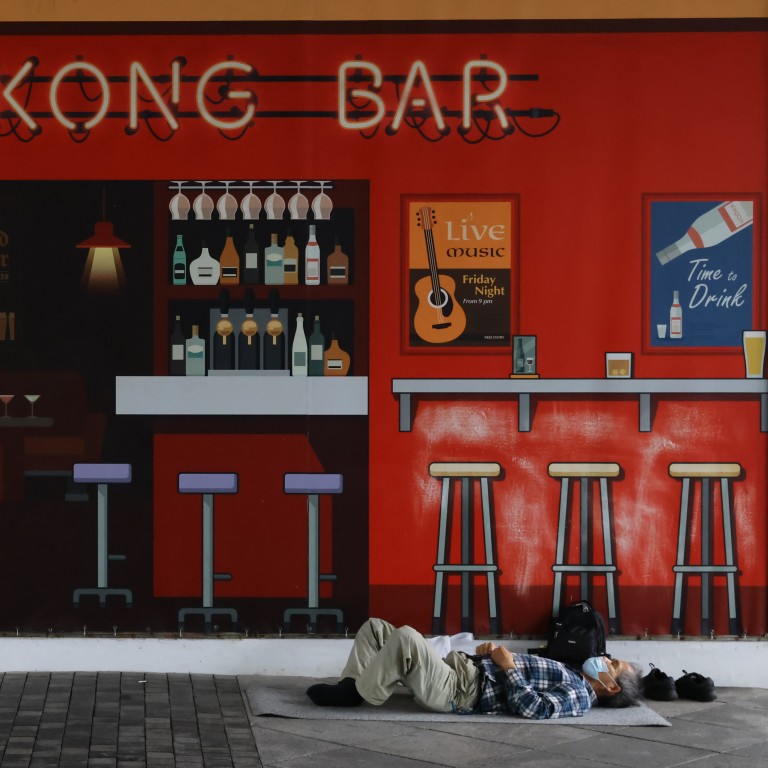 Letters

|
Let the music play: time to lift ban on live performances in bars and restaurants
Readers criticise the ban on small live acts, suggest that policy on ambulances be reviewed, and call for government action on climate change
As we return to normalcy, signs of city life are reappearing. Restaurants are bustling. Bars are full. Even clubs are packed with people dancing the night away.
Officers from the Food and Environmental Hygiene Department are regularly checking the venues too. They stop by music and comedy hotspots or call in warning about having shows. Some have been raided. Some have been cancelled.
If this city wants to get back to normal, it should allow performers and their audiences to also get back to normal.
Garron Chiu, Pok Fu Lam
Ambulances should not be quiet or slow
On September 22, around 8am, while driving on Tolo Highway heading south towards Junction 4, I noticed an ambulance in the first lane, blue beacons flashing, siren silent, moving very slowly. All four lanes of Tolo Highway were congested, although the hard shoulder for emergency use was free, albeit with some rubbish on it.
I was somewhat surprised that the ambulance driver made no attempt to use the hard shoulder. Was it providing an emergency response and if it were not, why did it display its flashing beacons?
No vehicle gave way to the ambulance, even though it is required by law. When drivers fail to give way, the maximum penalty is a fine of HK$2,000 (US$255).
Anyhow, the ambulance in the first lane inched along, quietly displaying its flashing beacons until it joined another ambulance at Junction 4 – it could have got there at least three minutes earlier if it had used the hard shoulder.
On September 23, at around 9pm, within a space of five minutes, three ambulances drove along Broadcast Drive, two of which had their sirens at such low volumes as to be almost inaudible.
So ambulances can respond more quickly to emergencies, avoid confusion and provide adequate warning to other road users of their approach, I would recommend that the Director of Fire Services review ambulances' use of hard shoulders, emergency flashing beacons and sirens. Also, is a HK$2,000 fine an effective enough deterrent against drivers who refuse to make way for life-saving ambulances?
Neil Dunn, Kowloon Tong
Protect outdoor workers, but also address climate crisis
I am concerned about the safety of cleaners who work outdoors in the scorching heat, as Hong Kong swelters under a hot spell. According to a recent
survey
conducted by Greenpeace and the Hong Kong Catholic Commission for Labour Affairs, more than half of the outdoor sanitation and pest control workers interviewed had suffered from heat-related illnesses such as dizziness, headaches and difficulties in breathing.
The government must take steps to safeguard outdoor workers. It should implement regulations to compel employers to ensure their staff are protected from heatstroke, and given adequate water, hats or portable mini-fans. Companies that flout the rules should be subject to fines.
But these are just short-term measures. Ultimately, climate change is the pressing crisis that needs to be addressed. In addition to enacting workplace safety laws, the government should also address climate change in a multifaceted and comprehensive way.
Betty Lam Kam Chu, Kwai Chung