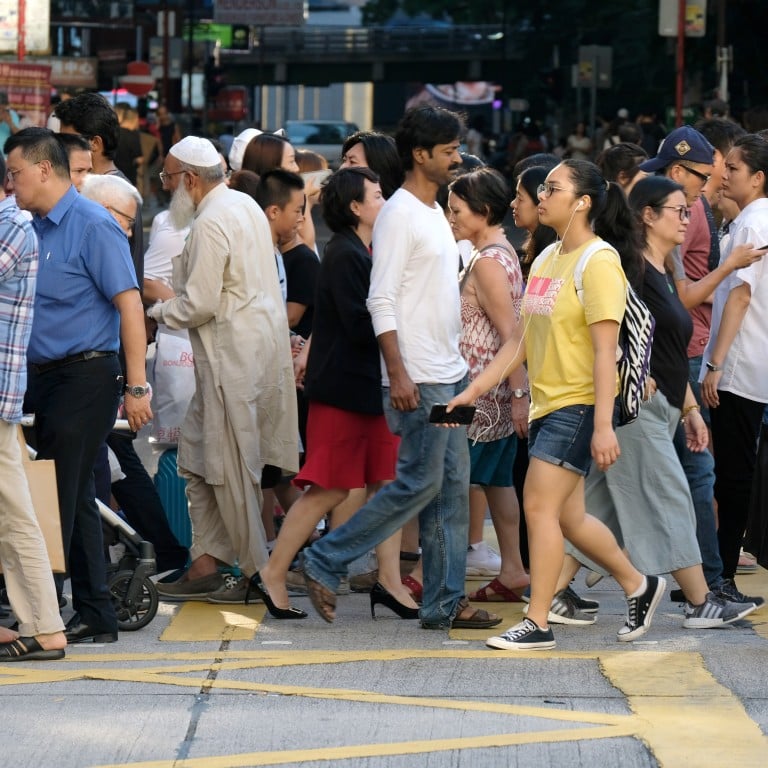 Letters

|
A world city like Hong Kong should be more sensitive to subtle racism
Readers discuss how Hongkongers need to be more conscious of the ethnic minorities in their midst, and why treading carefully around the status quo is unhealthy in society
Feel strongly about these letters, or any other aspects of the news? Share your views by emailing us your Letter to the Editor at
[email protected]
or filling in
this Google form
. Submissions should not exceed 400 words, and must include your full name and address, plus a phone number for verification.
Hong Kong is a global city and once the uncertainties brought about by the pandemic fade, I am sure it will once again attract talent from all over the world.
People from different backgrounds have made Hong Kong their home, as have I. After a decade here, I have integrated myself into society. I personally have never found it difficult or felt like an alien, apart from a few incidents, but I have heard from friends that many feel discriminated against in "Asia's World City" because of their skin colour.
The discrimination here, unlike elsewhere, is subtle. There is a tendency among some Hongkongers to prefer Caucasians and show dislike for people with darker skin. I have heard from friends that the seat beside them on public transport usually remains empty. They are well-dressed as they usually work for multinationals, and yet their skin tone seems to take precedence over their contribution to society. Locals have no problem speaking to a gweilo in broken English but with a South Asian, they appear impatient. I was once rejected for a rental because South Asians cook "curry".
I wouldn't say this discrimination is targeted at a specific group. Anybody who looks different and doesn't have fairer skin might have faced some sort of discrimination in this city. Sometimes I feel people don't even realise they are being mean to others. Is it an innate dislike or just lack of information and awareness of other ethnicities?
Fortunately, the people who discriminate are not the majority. I have friends and acquaintances who have embraced me with open arms, otherwise I wouldn't have been able to stay here for a decade. There needs to be a greater government effort to raise awareness of this and build a harmonious society.
Munira Rahman, Tung Chung
If left to Hong Kong society, would foot-binding persist?
Lam first made headlines in July when, after filing a formal complaint with the Equal Opportunities Commission, she uploaded a video to Instagram making public her challenge against the long-standing school ban.
Such views are toxic to the development of an open society.
Lam argued that the school rule against long hair promoted gender inequality and discrimination. But instead of studying her arguments, people criticised her for challenging the status quo. They said that as a student, she should not challenge her superiors and the school.
What is worse is that even though some people agreed with Lam, they suggested she let things be.
For society to improve, conflicting opinions must be allowed space for debate. This way we can ensure society becomes what we want it to be. By suppressing others, or even our own voices, how can society fix its own problems?
When there is a different point of view, why don't we all sit down and have a civil discussion before doling out criticism? Blindly making decisions due to past beliefs and practices will definitely not lead to improvements in society.
Annette Ho, North Point