Asean
Get more with myNEWS
A personalised news feed of stories that matter to you
Learn more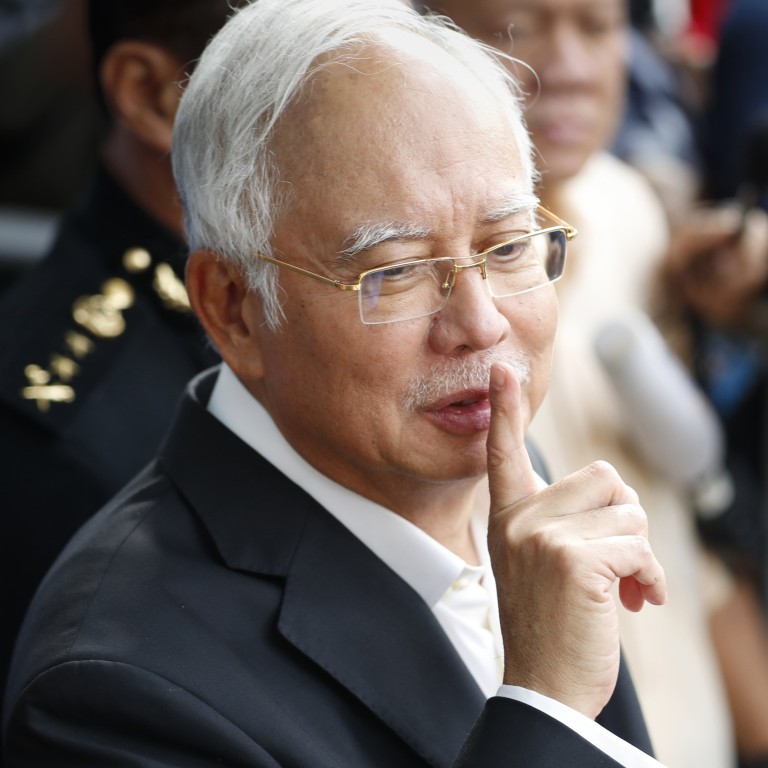 Letters
Despite Najib's imprisonment, feudalism will persist in Malaysian politics
As long as the pre-eminence of the state sultanate system and king is underscored by Malay identity politics and political Islam, feudalism will continue
Besides, it is not yet clear former prime minister Najib Razak's political influence has dwindled
Feel strongly about this letter, or any other aspects of the news? Share your views by emailing us your Letter to the Editor at
[email protected]
or filling in
this Google form
. Submissions should not exceed 400 words, and must include your full name and address, plus a phone number for verification.
I am writing to respond to "Malaysia's ex-PM Najib's eventual conviction shows feudalism not forever" (September 24) in which James Chai seems to suggest that Malaysia is finally ridding itself of the Malay feudalistic political system because the relationship between the political master or ruler and his servants or subjects has changed with the imprisonment of Najib Razak.
Underlying Chai's reasoning is an ipso facto determinant extolled in the problematic tradition of the North American modernisation school. This school has lent itself to spurious linear thinking. An example is that flourishing market capitalism will lead to, ipso facto, political liberalisation or democracy. This has been challenged and dismissed, just as free-market capitalism has been challenged and dismissed in the wake of Asia's "economic miracles".
On one level of analysis, the structures and institutions of Malaysia's
"multiracial" politics
remain subsumed by Malay ideology, split between political Islam and attempts by some quarters to carve out a "soft liberalism", and the raw Malay power represented by the Malay-dominated security forces. On another level, the presence and continuation of Malay (state) sultanates and the Malay king testifies to the maintenance of the regime of Malay feudalism in the third decade of this 21st century, as it has been since late 14th century Malay history.
Malay feudalism has survived the country's political and economic crises and scandals since the 1960s, and it will in spite of Najib's crimes and imprisonment. As long as the pre-eminence of the state sultanate system and of the king is underscored, crucially, by Malay identity politics and (competing) political Islam, feudalism in Malaysia will persist.
Malay feudalism should not be confused with the acerbic forms of Malay patronage politics practised at all levels of Malay "society", and also by Malaysia's racial minorities and businesses. Malay patronage politics lies in the hands of Malay "strongmen" who wield political power through their proxy control of the means of production – money, whether legitimately or illegitimately acquired, and distributed to win general Malay support at the societal level. It is a form of political and material corruption with direct links to the kleptocracy of the ruling Malay political class.
Focusing on capricious forms of political charisma and mutable patronage politics would have served Chai's thesis far better than assertions of Malay "psychological feudalism". Across Southeast and South Asia, there are many examples of political feudalism in full bloom. In addition, it is not yet clear that Najib's political influence is dwindling although he has been imprisoned.
Manjit Bhatia, Hanover, New Hampshire, US