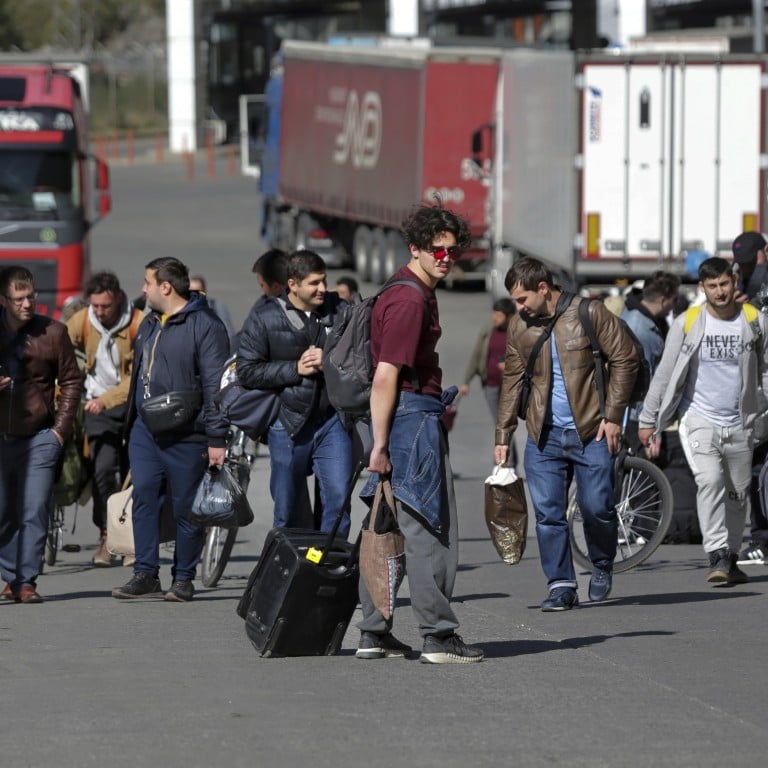 Letters

|
Russian exodus shows ordinary people are fed up with 'war of elites' in Ukraine
Readers argue that wars are the result of an elite agenda, and question the dehumanisation of migrants and of the lives lost in long drawn-out wars or famines
The Russian exodus is a sign that the war is a focus only among the elite, a product of the conflict between the leadership in Russia and in the West, particularly Nato. Ordinary Russians care more about their livelihoods and rights.
Throughout history, the elite have used propaganda to convince the grass roots that the wars they fight are a fight for the people. In reality, no war is actually fought for the people. Leaders are simply manipulating people to achieve personal political glory.
It's time to end this needless war and reach for peaceful solutions to the conflict between Russia and the West that has been affecting the world for decades. People, not just Russians, want to get on with their lives.
Lew Guan Xi, Selangor, Malaysia
Migrants are people too
The migrants whom some American conservatives are exploiting in their disgraceful political games ("Florida governor sent 50 migrants to affluent Martha's Vineyard by plane in 'cruel' anti-liberal stunt
",
September 15
)
are people – human beings like the rest of us – who can feel and be hurt.
How is it that some people can be treated by a large portion of an otherwise free, democratic and relatively civilised society as though they're disposable and, by extension, as though their suffering is somehow less worthy of concern?
Similarly, there is an inhumane devaluation of the daily civilian lives lost in long drawn-out wars and famine-stricken nations. The worth of these lives is seemingly measured by the sheer scale of loss and/or how protracted their suffering is – often, they merit meagre column inches on the back pages of the daily newspapers in developed countries.
Frank Sterle Jnr, British Columbia, Canada