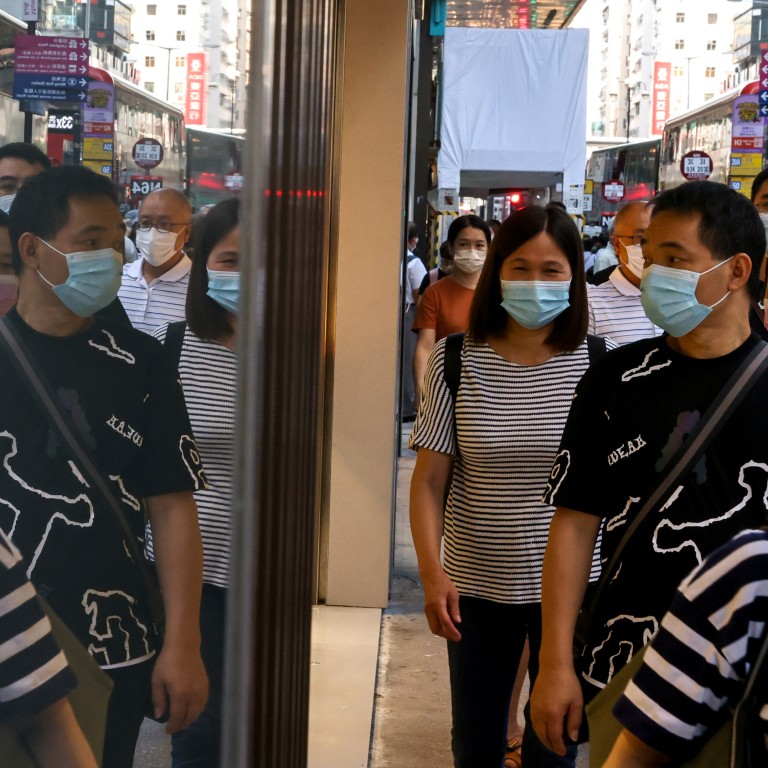 Letters

|
Hong Kong's next step in reopening must be to make wearing masks mostly discretionary
Readers discuss the mask mandate, mask-wearing at National Day ceremonies in Hong Kong and Beijing, the new rules for inbound travellers, and extending kindness to others
Feel strongly about these letters, or any other aspects of the news? Share your views by emailing us your Letter to the Editor at
[email protected]
or filling in
this Google form
. Submissions should not exceed 400 words, and must include your full name and address, plus a phone number for verification.
The
recent easing
of Hong Kong's Covid-19 rules and regulations is welcome. Chief Executive John Lee Ka-chiu and the relevant bodies responsible have justifiably been lauded for their efforts.
While the existing rules continue to be tweaked, they remain a little convoluted. However, it might be timely to review one of the simplest of rules – the mandatory
wearing of masks
.
Let's continue to make wearing masks mandatory, for example, in all hospitals and clinics, on all modes of public transport, by staff in food outlets and in care homes for our elderly. Outside these mandatory areas, let's give Hongkongers a choice by making mask-wearing discretionary.
We have all been wearing masks for far too long. Easing the mask rule will be both well received and a huge relief to all.
Karl Hurst, Repulse Bay
Why were masks on for Hong Kong but not Beijing events?
Going through media reports on the
National Day celebrations
in Beijing and Hong Kong, I was struck by a difference in the accompanying photographs. In a photograph of the guard of honour of the People's Liberation Army escorting the national flag to Tiananmen Square, the marching soldiers did not wear marks. However, an image of Hong Kong's disciplined services marching on National Day showed officers wearing masks.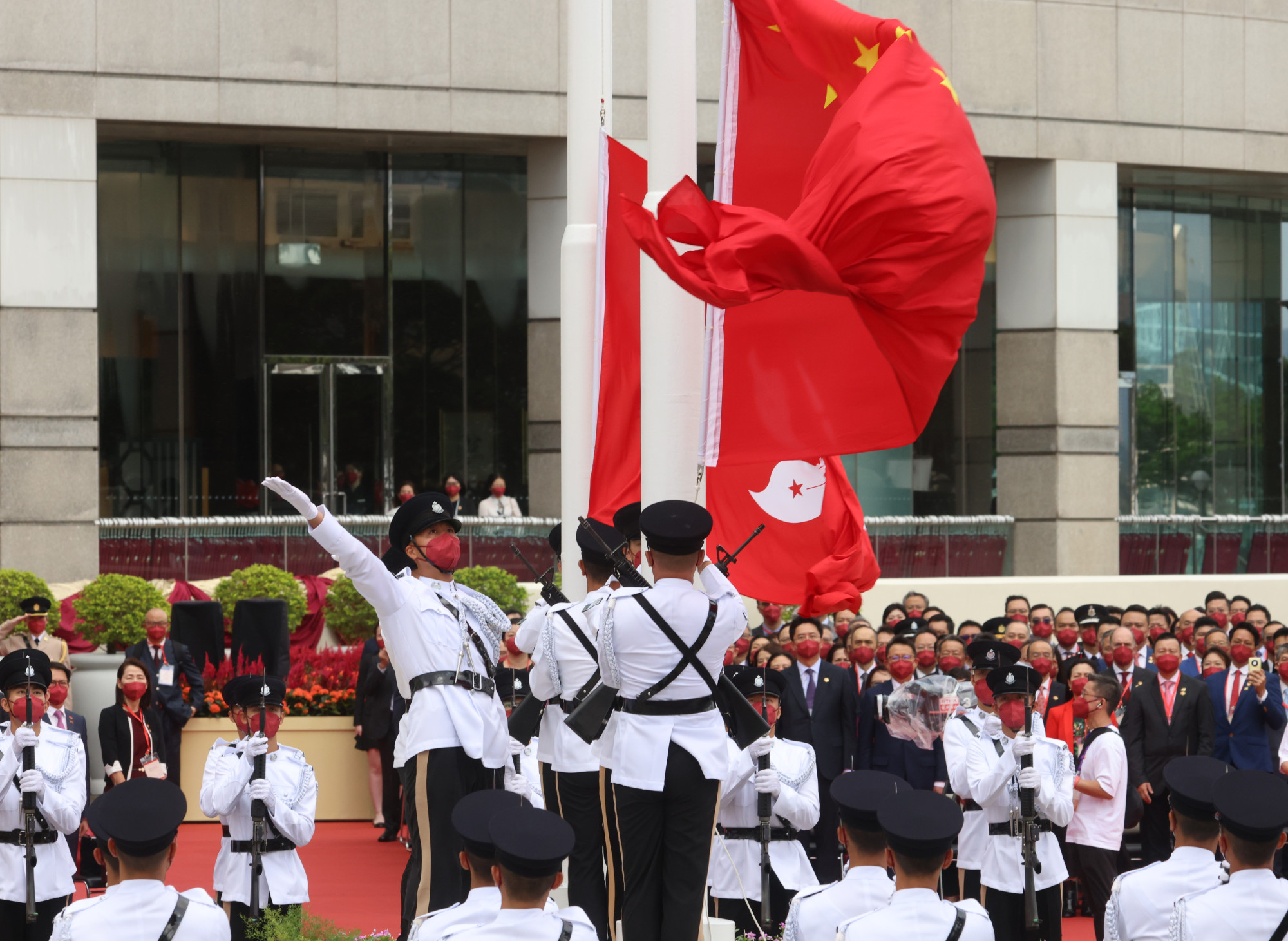 Similarly, while Chinese leaders, including President Xi Jinping, were photographed without masks as they bowed during a ceremony to mark
Martyrs' Day
on September 30, the dignitaries at Hong Kong's official National Day celebrations were all wearing masks. Why the difference?
P.A. Crush, Discovery Bay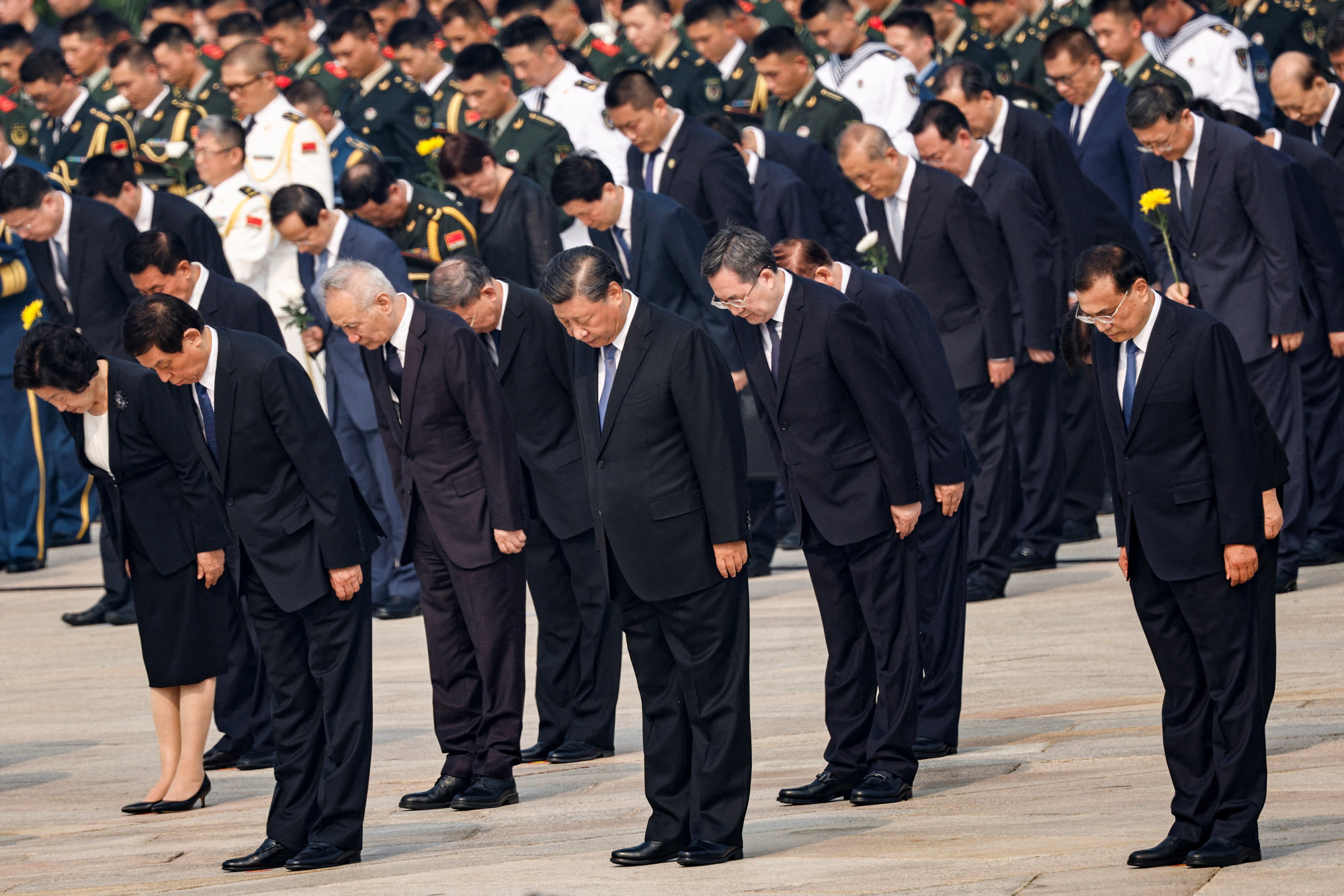 New rules making travel easier are welcome
Recently, the Hong Kong government dropped the
hotel quarantine requirement
for arrivals at the airport, requiring them to monitor their health for three days at home and undergo a smaller number of Covid-19 tests. Hongkongers can now travel more freely, and this has led to an impassioned discussion with a wide variety of opinions on the new rules.
Most of us have been trapped in Hong Kong for the past two years because of the pandemic. However, far from dampening Hongkongers' enthusiasm for travelling overseas, our isolation has increased it. Hong Kong has only so many sources of entertainment, and even places such as Disneyland and Ocean Park lose their allure after enough visits.
We want to see more than is available in Hong Kong. For instance, we want to see the vast ocean in Malaysia, the Clock Tower in London and the many K-pop stars in South Korea. Fortunately, the implementation of the new rules for arrivals will help make that happen sooner rather than later.
People are now able to travel more freely and efficiently. Previously, families who were planning to travel overseas had to take into account Hong Kong's stringent rules and the potential conflict of office and school schedules with the time spent in quarantine. These new rules give people more freedom when planning their trips.
The new rules for Hong Kong arrivals are also beneficial for students studying abroad. Some universities overseas have returned to only holding face-to-face classes. Students trying to return to Hong Kong during the school holidays had to deal with being stuck in quarantine for long periods and paying exorbitant prices for hotel rooms, and some had to give up on
returning home
.
Under the new rules, these students only need to monitor their health at home instead of isolating in a hotel for a week or more, saving them both time and money.
I do not believe Covid-19 will go away within a short time. What we need to do is slowly ease restrictions while being cautious and tightening them again if necessary. Rather than imposing strict controls, the public being self-disciplined is the key.
Zoey So Tsz-ying, Tai Po
In these hard times, let's all try to lend a helping hand
In the Chinese language media recently, it was reported that a man working for a courier company was awarded HK$10,000 (US$1,300) for helping an old man who was hurt but refused to be taken to hospital. The courier company employee pushed the elderly man in a cart and took him where he wanted to go. This can be seen as another example of the old idea of good begetting good.
Times are hard these days, though, and many people only look out for themselves. They think protecting their own interests – and, at most, those of their families – is the best way to counter a world that is cold and unjust.
As a responsible citizen, I try to do my part to make the world a better place. Helping others in our everyday lives can actually be easy. Everyone can do it if they try.
If you take the bus or minibus, squeeze into the inner seats on the two-seaters. Give up your seat when you see elderly people or pregnant women. Hold the door for people when entering or leaving buildings, and hold the lift when you see people trying to rush in.
Help blind people cross the street. Lend a hand when elderly people find it hard to push their carts. When you go hiking, pick up any rubbish along the way. Give to charities if you can afford it, and
donate blood
if you are healthy.
People can easily come up with many more ways to help others. Make it a habit. Once you start, blessings will follow. Times are hard, but we can all make a difference.
Jacqueline Kwan, Sai Ying Pun