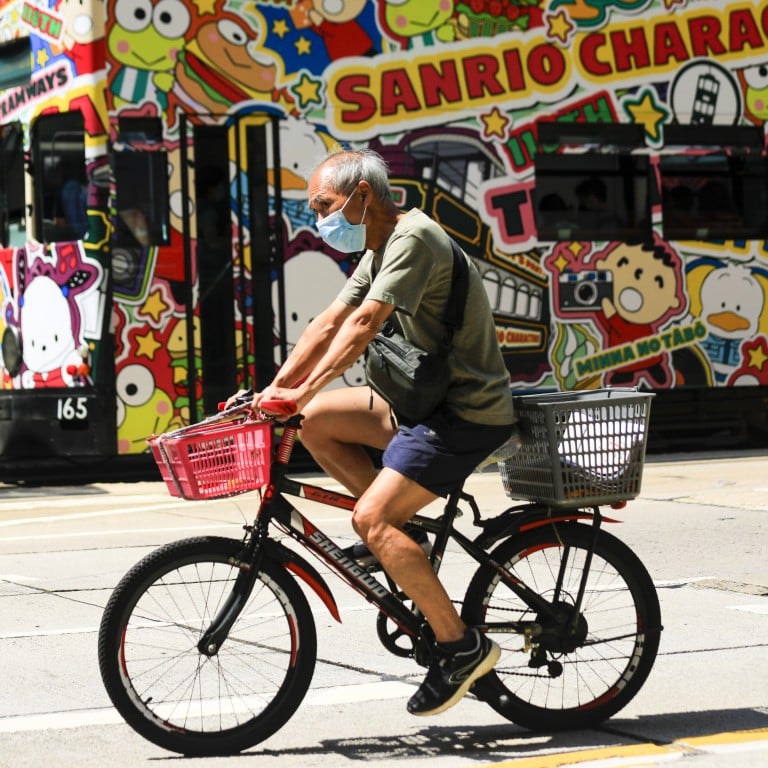 Letters

|
How Hong Kong's MPF system can be updated to meet the needs of an ageing society
Readers suggest ways to improve the MPF system so that it meets the needs of retirees, and encourage Hong Kong to take a leaf out of the UK's four-day working week playbook
The Mandatory Provident Fund system has been implemented for two decades. Over this period we have seen enhancements introduced on various fronts, including the
e-MPF
initiative.
While these have been extremely helpful, the Hong Kong Investment Funds Association (HKIFA) believes structural enhancements should be considered to ensure the MPF system remains fit for purpose and best serves the long-term interests of scheme members, particularly those aged over 65.
These enhancements should focus on better alignment between the regulations guiding the phase in which scheme members save for retirement (accumulation) and the phase where members require support for their post-retirement lifestyles (decumulation).
We suggest relaxing investment restrictions to allow MPF funds to invest in a wider range of asset classes, including but not limited to high yield, infrastructure, real assets, private equity and commodities. Given the need to manage MPF funds through economic cycles, such a change would provide the flexibility to identify additional return drivers for MPF investors and offer benefits of diversification. It would also follow other developed market pensions systems and help MPF investors achieve their retirement objectives.
A separate set of guidelines should be introduced for decumulation to better align with the needs of retirees in Hong Kong. Currently the MPF Ordinance has limited guidance in relation to such decumulation funds.
To cater to Hong Kong's
ageing population
, these new guidelines could facilitate the establishment of MPF constituent funds only accessible to scheme members over 65 years old. These decumulation funds could have specific guidelines to allow income distribution to meet the needs of those requiring income replacement in retirement.
The introduction of eMPF provides an excellent opportunity for structural enhancement. If there were a set of decumulation funds available on the eMPF platform, a higher proportion of retirees could remain in the MPF system to benefit from funds catered to their needs, lower pricing and simpler fund switching.
To improve consumer protection in the decumulation phase, retirees should be offered more support and education to help them make informed investment decisions.
There should be a wholesale review of the MPF investment framework to support the needs of both scheme members saving for retirement and those in retirement. This would require dialogue between regulators and different bureaus so an integrated approach can be adopted to support the development of the retirement market in Hong Kong. The HKIFA pensions subcommittee would be pleased to lend full support, given the importance of this cause.
Charles Brooke, chair, and Philip Tso, vice chair, HKIFA pensions subcommittee
UK's four-day work week trial should inspire Hong Kong
With reference to the
letter
, "Allow all Hongkongers a five-day work week" (October 5), I would like to share the progress made in the United Kingdom to reduce working hours. While the five-day work week has been the norm in the UK for more than a century, the Labour Party proposed in 2019 to reduce the work week to 32 hours in the next decade.
In June this year, more than 3,300 workers at 70 British companies started a six-month trial of the
four-day work week
, with employees expected to retain 100 per cent productivity while putting in 80 per cent of the hours and with no pay loss.
Initial survey results indicated that the scheme worked well in 88 per cent of the companies. Forty-nine per cent of the firms reported gains in productivity and 46 per cent found productivity remained at the same level. Eighty-six per cent of the companies will consider retaining the four-day work week after the trial.
Hong Kong's Labour Department could conduct more studies on how a reduced work week might affect productivity and job satisfaction among the city's employees. A trial of the four-day work week should also be encouraged to achieve greater work-life balance in Hong Kong.
Sharon Abraham, Kent, UK