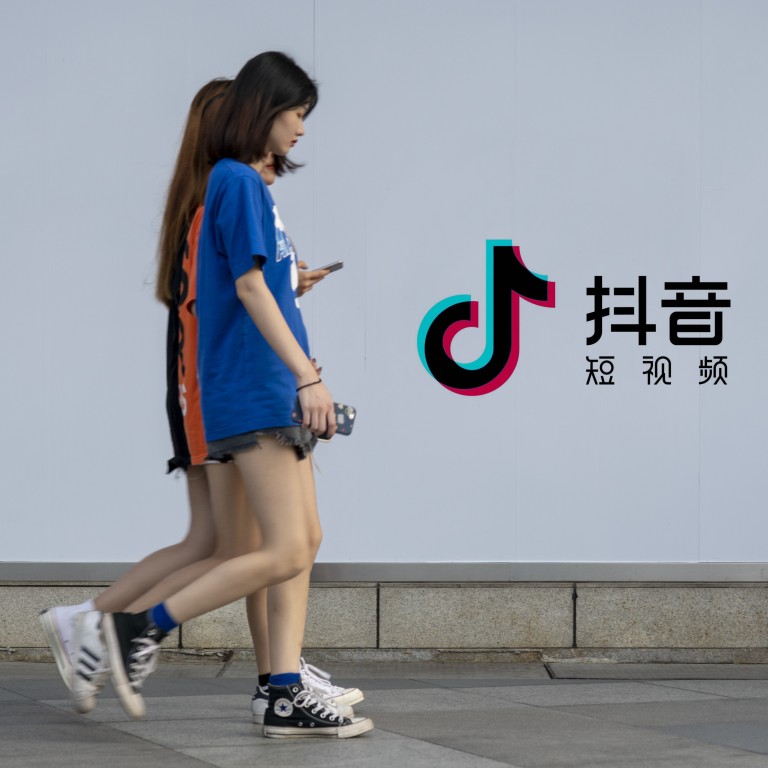 Letters

|
Losing dialects like Cantonese would be to China's great detriment
Readers discuss the importance of keeping Cantonese culture alive, the power of music in our lives, and the need for Beijing to clarify its peaceful intentions over Taiwan
Feel strongly about these letters, or any other aspects of the news? Share your views by emailing us your Letter to the Editor at
[email protected]
or filling in
this Google form
. Submissions should not exceed 400 words, and must include your full name and address, plus a phone number for verification.
I am writing in response to "TikTok sibling Douyin cuts off Cantonese live streams in China because of 'unrecognisable language'" (
October 5
). I disagree with how Douyin handled the Cantonese-speaking influencers. Different languages should be welcome on every social media platform.
As a student, I can understand the fading of Cantonese culture in today's life. The more widely spoken languages, such as English and Mandarin, are undeniably growing in importance in all aspects of society: school, daily life and the business world. Consequently, children are more likely to speak these popular languages than their native tongues.
Hong Kong is a city where Cantonese is the principal language. In Guangdong, the province where Cantonese originated, not everyone knows how to speak Cantonese. This phenomenon stems from the lack of promotion of Cantonese as Mandarin is being taught in schools in place of Cantonese. With Mandarin being spoken by growing numbers of people, Cantonese is gradually being replaced.
For
the new generation
, the only way for them to learn Cantonese may be through their parents. The sighs of the old generation are getting noticeably louder with the decline of Cantonese.
There are many dialects in a country, particularly in one the size of China, but how many have endured in today's society? Regardless of whether they originate in a major region or not, languages are priceless. Each of them has a unique culture that has preserved the memories of previous generations.
Imagine if a big country loses its uniqueness and what remains is the popularity. How miserable would it be?
In my opinion, both the government and the general population are accountable for maintaining languages. Hopefully, the government will take action to promote the culture of dialects and foster greater awareness.
Tse Hei Yin, Kwai Chung
Music will win out over Taliban ban
I enjoy reading
Post Magazine
. The October 2
cover story
was about the ban on music in Afghanistan, which had 273 members of the Afghanistan National Institute of Music (ANIM) fleeing to Portugal.
The Taliban's music ban is, I believe, inhumane. I can't imagine what it would be like if music was banned in Hong Kong. The Taliban should face the music in international tribunals for banning music.
Members of the ANIM are now training, practising and living in a foreign land, and their music may be informed by their experience in Europe. Their style could become more inclusive. It is an eye-opening experience for the young members of the ANIM, whose education in a foreign land will germinate, grow and bear fruit.
Two scenarios come to mind which might boost the morale of the young musicians. I remember a poem by Li Bai of the Tang dynasty:
From whose house do the invisible notes of a jade flute come flying?
The spring wind scatters them. They fill the city of Luoyang.
Tonight, as the phrases form, I hear The Snapped Willow.
To whom do they not bring back the love of his old, early garden?
More recently, about 60 years ago, The Sound of Music was made in Austria and melodies from the film have been in our hearts and minds ever since.
Can you imagine a world without music? It would also be one without the happiness, bliss and sense of gratitude a piece of music conveys.
Decades from now, if and when the Afghan musicians are allowed to return to their homeland and play their music, they may do so in tears, cherishing their memories of their years in a foreign land.
Lo Wai Kong, Tsuen Wan
Make peaceful intentions over Taiwan clear
One thing we have learned this year is that nothing is straightforward in war. Any expert would have predicted that Russia would have steamrollered Ukraine before a single bullet was fired. That undoubtedly is not the case today.
China must learn from the mistakes of its foes and friends, hopefully for all of our sakes. Allow me to go through a vastly oversimplified analysis of outcomes for Beijing if it
uses military force
rather than diplomacy to reunify with Taiwan. There are three possible scenarios.
Scenario A: the West sits back, sends no weapons and does not intervene. This is the best-case scenario for Beijing, with the only problem being that it is the most unlikely and still runs the risk of the Taiwanese fighting back decades later.
Scenario B: the West sends a ton of weapons. Even if Beijing wins the fight, it feels like a loss.
Scenario C: the West gets involved and nuclear weapons start flying (the least likely scenario). Thankfully, we are all aware that nuclear war ends in mutually assured destruction.
Now let's look at peace. Education and the long game is all that is necessary. If Taiwan opts for reunification, great; if not, the attitude must be that it will some day.
The benefits of the peaceful approach are easy to see. It would be less expensive; there would be less resistance from Taiwan's population since Beijing is effectively getting them to request reunification; the West can't nullify a peaceful transition; it would preserve global growth; and it doesn't conflict with
common prosperity
.
It is unlikely that Beijing would want to be isolated as Moscow is right now, and it is clear that Beijing doesn't want nuclear war. Leaving the threat of war in the air would drag on China's growth and the world's.
Craig Harewood, Kingstown, Saint Vincent and the Grenadines