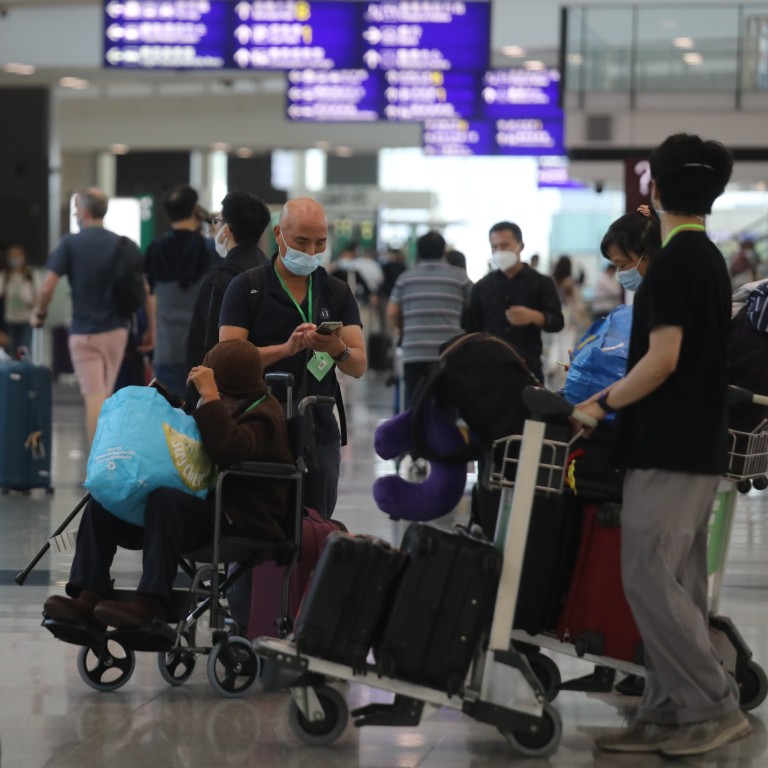 Letters
Let Hongkongers use common sense to tackle Covid-19
Readers urge the government to drop Covid-19 restrictions for arrivals, and question the scientific rationale behind some curbs for those already in the city
Feel strongly about these letters, or any other aspects of the news? Share your views by emailing us your Letter to the Editor at
[email protected]
or filling in
this Google form
. Submissions should not exceed 400 words, and must include your full name and address, plus a phone number for verification.
Bernard Chan is right ("Hong Kong must pivot to normality with an unqualified 'zero' policy for travellers",
October 21
)
. As he said, we need no quarantine, no medical surveillance and no testing.
Hongkongers should be allowed to use their common sense to protect themselves and those around them. Most of us are vaccinated and many of us are well educated; treating us otherwise is an insult to our intelligence.
Meanwhile, Hong Kong continues to be throttled by Covid-19 curbs. The authorities need to stop dragging their feet, quit throwing money at lockdowns and mandatory testing, and free us from compulsory mask-wearing, because we are sick of the suffocation. VIPs arriving next month for a major financial conference
will reportedly be spared
some of our
"not lying flat"
Covid-19 restrictions. This sounds like a case of "one law for the rich and another for the poor".
Touting Hong Kong as the place to be while continuing to make a visitor's first week here an unpleasant experience is counterproductive. Why would anyone choose to be inconvenienced when better options are available? What we regard as "normal" is unacceptable to those living overseas.
Joan Miyaoka, Sha Tin
Why keep unnecessary Covid-19 restrictions?
I am writing in response to the editorial, "Restrictions that no longer add up should be done away with" (
October 6
), which pointed out that some government measures, such as the mandatory use of the "Leave Home Safe" app in supermarkets and shopping centres, and the unscientific restrictions on public gathering, are unreasonable and should be relaxed to avoid hindering the restoration of normal life and economic recovery.
Dr Ho Pak-Leung, a clinical associate professor of the microbiology department at the University of Hong Kong, said during a radio programme earlier this month that it was unnecessary for the government to continue using Leave Home Safe for contact tracing when the vaccine pass had been implemented. He also said the ban on more than four people gathering in public was no longer scientifically justifiable.
Since then, the number of people allowed to gather in public has been
raised to 12
, the
same limit
as those allowed to dine in restaurants. Still, continuing these restrictions only leads some people to question the motivation behind them.
Many countries have cancelled all social-distancing restrictions. We need to learn to coexist with the virus rather than waiting for "
dynamic zero infection
", which is nearly impossible. Hong Kong should strike a better balance between disease control and the economy, and return to being the prosperous and healthy city it should be.
Ray Tsui, Tsuen Wan