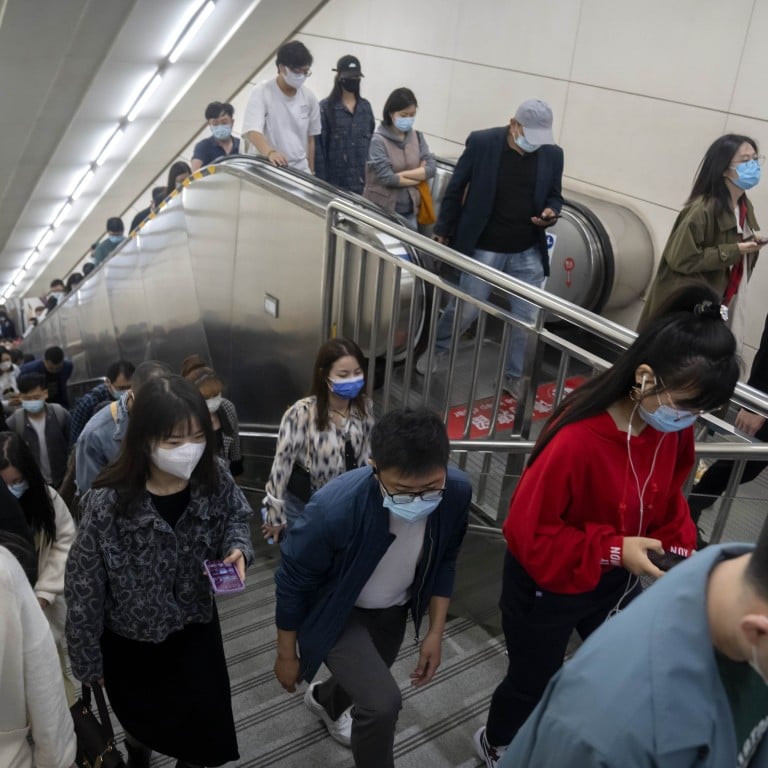 Letters

|
'Lying flat' challenges China's toxic work culture. It has nothing to do with being lazy
Readers discuss what is driving the trend of 'lying flat' in China, and the potential cost of a war over Taiwan
Feel strongly about these letters, or any other aspects of the news? Share your views by emailing us your Letter to the Editor at
[email protected]
or filling in
this Google form
. Submissions should not exceed 400 words, and must include your full name and address, plus a phone number for verification.
I am writing to respond to the report, "China's frustrated middle class change spending, investing attitudes, but are they 'lying flat'?" (
October 18
).
The article glosses over the true meaning of and reasoning behind the Gen-Z phenomenon of
tang ping
, or
"lying flat"
. Lying flat did not become a trend because young people want to avoid being "productive members of society" but rather as a way to push back against a damaging, inescapable burnout culture, known in Chinese as
nei juan
, or "involution". This culture, characterised by extremely
long hours
and endless competition, is pushing students and workers to breaking point.
It is this phenomenon that is leading to the very frustrations of the middle class that this article discusses. Middle-class workers who have suffered involution throughout their education and careers, and who have finally made a living for themselves, are now seeing their work be devalued.
Isabel Brack, Washington
Too much at stake for US and China to go to war
First, here are some key facts and figures on mainland China, Taiwan and Washington.
Mainland China has a population of roughly 1.4 billion, Taiwan has 23 million people and the US 331 million. Mainland China covers an area of around 9.5 million sq km, Taiwan covers about 36,200 sq km and the US around 9.8 million sq km.
Between 1952 and 2021, the gross domestic product of China rose from around US$30 billion to US$17.7 trillion. Taiwan's GDP has grown from US$1.7 billion to US$774 billion. The GDP of the US has risen from US$367 billion to US$23 trillion.
Now, let's consider these figures in the context of the
current tensions
within the Beijing-Taipei-Washington triangle.
More than 1.7 billion people may get involved in a fight over a population of 23 million. With more than 19 million sq km of living space between them, two countries may choose to engage in a fight over 36,200 sq km.
If peace doesn't hold, the lives of 23 million people will be directly and immediately affected. The collateral damage, not only in terms of potential loss of human life, will be significant and felt globally.
With all those living in this triangle having enjoyed tremendous growth over the past seven decades or so, the risk to
quality of local life
associated with war has increased exponentially.
The populations living in this triangle need also to consider the financial damage military activity could do to the global community as a whole.
Considering the advancements achieved by humankind, it should be possible for our global community and its leaders to find a solution to a problem that revolves around 23 million people – close to 0 per cent of the total global population of 8 billion.
We can all only hope for a positive resolution to the outstanding issues, which will meet with the approval of all three sides of this triangle.
Finn Nielsen, Discovery Bay