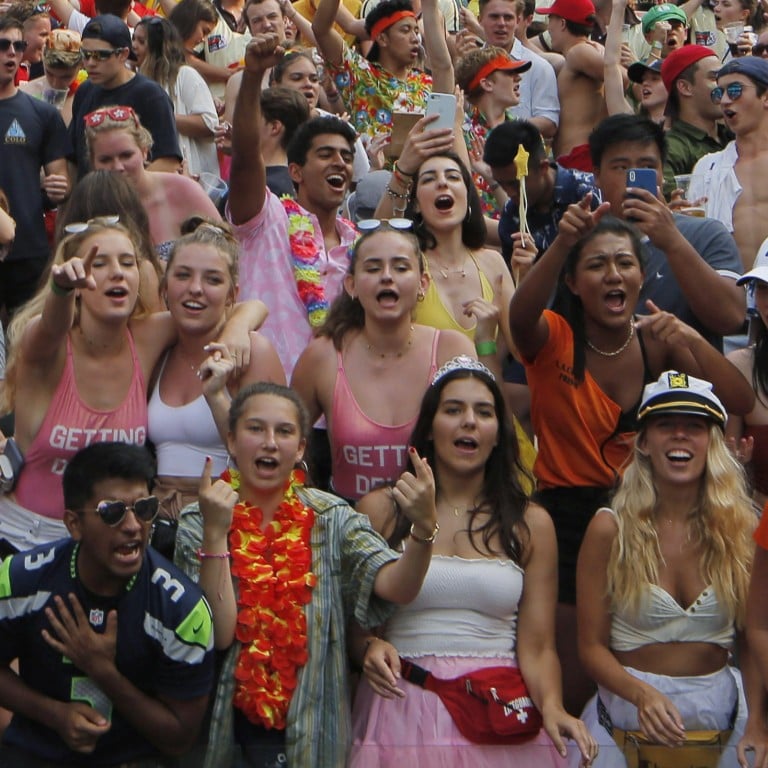 Letters
Hong Kong must stop 'lying flat' on shaking off Covid-19 restrictions
Readers discuss the persistence of pandemic control measures in Hong Kong, and the Vienna Philharmonic Orchestra's recent visit to the city
Feel strongly about these letters, or any other aspects of the news? Share your views by emailing us your Letter to the Editor at
[email protected]
or filling in
this Google form
. Submissions should not exceed 400 words, and must include your full name and address, plus a phone number for verification.
A socially distanced rugby Sevens with
vaccine mandates
, testing mandates and mask mandates. What fun!
Even more fun: there will be
marshals patrolling
the crowd to make sure everyone is properly distanced and masked after taking a bite of whatever food they are allowed to eat.
I can't imagine anything less fun, less like the traditional rowdy spirit of the Sevens, less like something to visit Hong Kong for. It's as if we don't know anything about Covid-19, but we do.
During the Australian football season just completed, millions of fans crowded football arenas around the country. The Covid-19 numbers for that period don't show any negative impact of this free approach. During the peak football season, case numbers, hospitalisations and Covid-19 deaths were on a steady decline.
Even after the most heavily attended games – the finals in late September – there was no discernible jump in case numbers. Why do we keep acting as if there's no experience anywhere else in the world to learn from?
But think about it: "lying flat" is what we have been doing. Severe restrictions on gatherings, exercising, meeting and eating meant staying home was the best option. It was what urged elders like me to do: to stay at home, "lying flat" and remaining fearful.
Peter Forsythe, Discovery Bay
A welcome return of world-class music to Hong Kong
The New Year's Concert in Vienna is one of the world's most viewed classical music events, broadcast in more than 90 countries. Public broadcasters in Asia, such as China's CCTV and Japan's NHK, have been televising the concert on New Year's Day for years.
RTHK should be lauded for broadcasting the Vienna Philharmonic's Hong Kong concerts live on both radio and television, enabling music lovers who could not get tickets to enjoy the music anyway. May I suggest that our public broadcaster consider airing the New Year's Concert live on one of its television channels, too, so that Hong Kong audiences can appreciate the legendary Viennese sound again?
Ben L. Tsang, Yuen Long