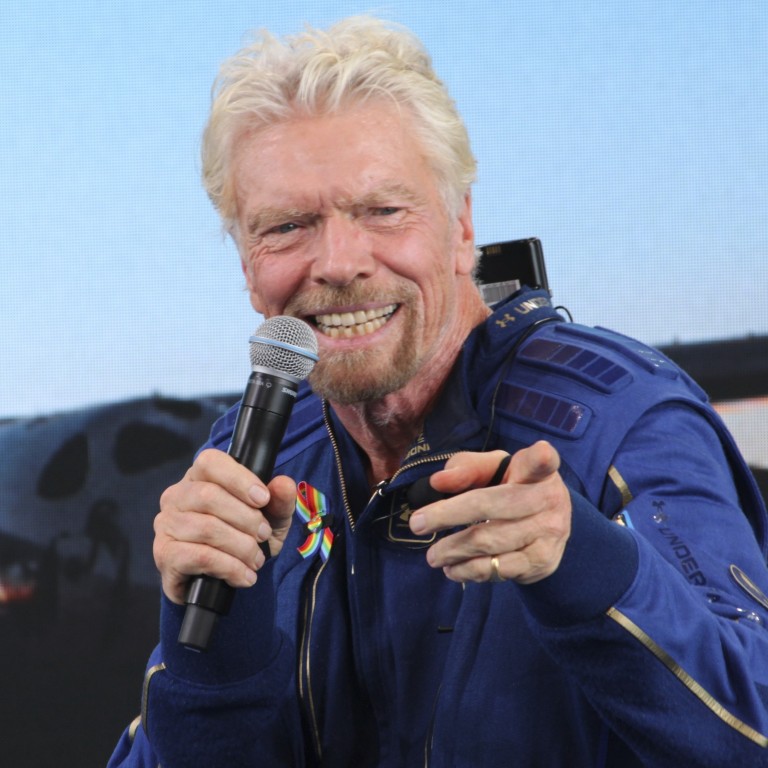 Letters
Richard Branson debating Singapore minister would have been worth watching
Readers discuss Singapore's invitation to the British billionaire to debate the death penalty, and why the protests in Iran resonate around the world
Feel strongly about these letters, or any other aspects of the news? Share your views by emailing us your Letter to the Editor at
[email protected]
. Submissions should not exceed 400 words, and must include your full name and address, plus a phone number for verification.
I refer to the
opinion piece
, "Singapore doesn't need Richard Branson or China's opium narrative in death penalty debate"(October 28).
The writer refers to the Singapore Ministry of Home Affairs bringing up Britain's role in the opium wars as Singapore echoing China's perspective, seeming to imply that the fact that Singapore's population is predominantly ethnic Chinese may have influenced the ministry's choice of words. Singapore's care with regard to racial relations is clearly established by the policies implemented. What the ministry stated was a historical fact and its relevance is to the United Kingdom, not to China, which just happens to be the other party involved.
The argument that Singapore's authorities could better spend their time talking to concerned people in the region (rather than Branson) seems reasonable. However, the authorities have
widely polled
Singaporeans and found that the majority support the death penalty for those trafficking a substantial amount of drugs.
Then, there's the question of the effectiveness or suitability of using a debate to discuss the issue. Branson is a showman, as his many marketing campaigns reveal, making his views highly visible. Engaging him in a public debate is just an astute way to offer the public equal access to different views.
Singapore has long been accused of being strait-laced and its politicians of being technocrats without personality. This was an opportunity to show otherwise and by the most strait-laced of them all – a minister for law. However
,
Branson
has turned down
the offer to debate the issue. Had it gone ahead, at the very least, it might have helped take our minds off the messes of the world at this point.
J. Yap, Singapore
Iran protests are part of wider plea for gender equality
I am writing in response to
the report
,"Oscar winners join women worldwide cutting their hair to protest death of Iranian woman"(October 7).
Protests in Iran have
been continuing
since September, sparked by the death of a 22-year-old Iranian woman, Mahsa Amini, who was arrested by the Iranian morality police allegedly because she wore her headscarf in a way that did not conform to local clothing regulations for women.
First of all, I am shocked that women are still subject to such laws on what they can and cannot wear. I have immense admiration for the women who have been courageously fighting for their rights.
Around the world, sexism is commonplace. Women are not seeking better treatment than men, but equality. Women want to also enjoy playing the sports men do, to be rude if they please, and not to cook if they don't want to.
Yvonne Wan, Kwai Chung