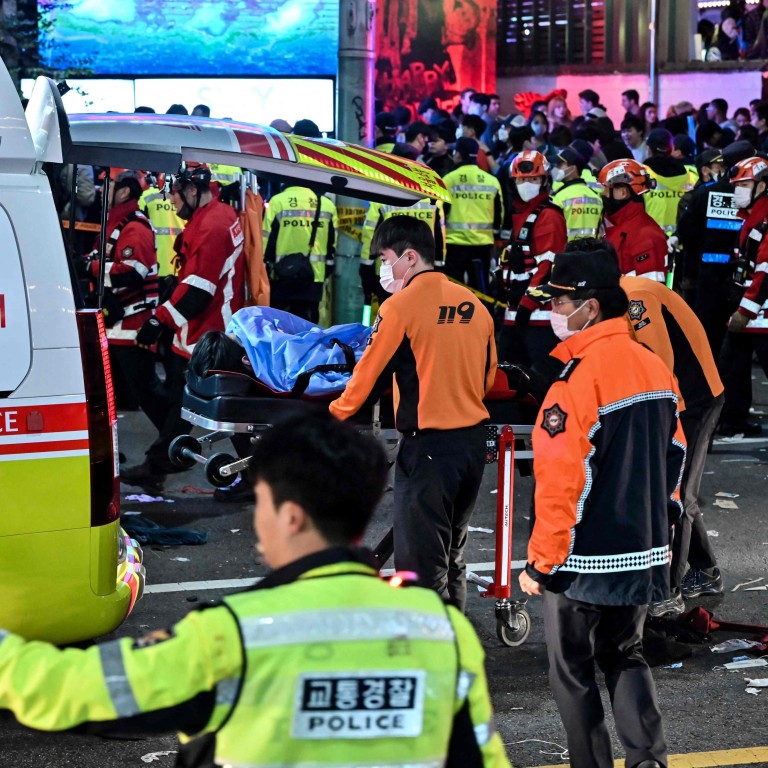 Letters

|
South Korea's Halloween tragedy is a lesson on the importance of crowd control
Readers discuss governmental failings behind the tragedy in Seoul, and the effectiveness of climate activists attacking artworks
Feel strongly about these letters, or any other aspects of the news? Share your views by emailing us your Letter to the Editor at
[email protected]
. Submissions should not exceed 400 words, and must include your full name and address, plus a phone number for verification.
I read with horror and dismay of the
deadly crush
in Seoul that claimed over 150 lives on October 31. It was a man-made disaster. Governments
must do more
to prevent this type of danger. Time and time again, we read about people, who were unaware of the risks, being killed in a crush or a stampede.
There is always the business angle of making money and giving the public what it wants, but I feel the police must also step in to make sure venues are safe and crowd control is in place. Locations with narrow streets and bars are vulnerable to such tragedies, so crowd control by the police must be implemented at these locations.
How terrible to have to break the news to parents that their child died while having fun and drinks with their friends.
Harriet Tung, The Peak
Climate activists attacking art serves no purpose
I refer to the report, "Climate activists throw soup over Van Gogh's 'Sunflowers' in London's National Gallery" (
October 14
). The protest was part of the Just Stop Oil movement which has mounted a series of high-profile protests with the aim of ending the UK government's involvement in oil and gas.
Fortunately, the activists' action only caused minor damage to the frame of the painting, while the artwork itself was not harmed.
Later in the month, two activists from the same group
flung mashed potatoes
at a painting by French artist Claude Monet. It is not clear whether the artwork was damaged, as it was protected by a glass pane.
While I sympathise with their cause, I don't agree with the approach taken by these activists. I don't see how they are helping the environment; rather they are wasting food that could have been given to the needy. Moreover, their protest may have turned people off the cause.
Chiharu Wong, Kwai Chung