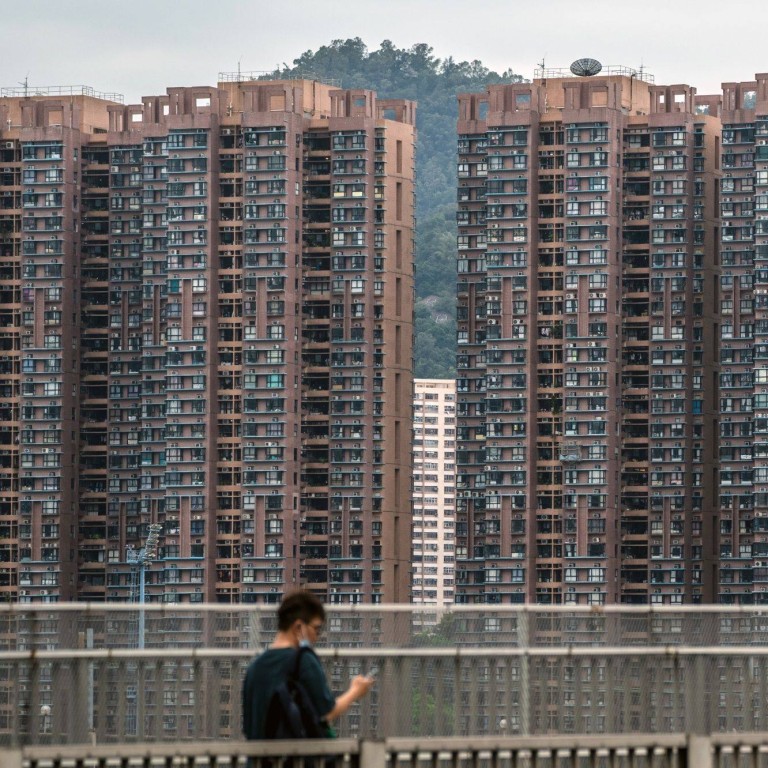 Letters
If Hong Kong's property cooling measures are dropped, who really benefits?
Readers discuss calls for the government to scrap the extra stamp duty on property transactions, the predicament of an old mahjong shop, and the website of a museum exhibition
Feel strongly about these letters, or any other aspects of the news? Share your views by emailing us your Letter to the Editor at
[email protected]
. Submissions should not exceed 400 words, and must include your full name and address, plus a phone number for verification.
At the end of March, the aggregate value of residential mortgage loans in negative equity rose to HK$610 million compared to HK$126 million at end-December 2021, according to the Hong Kong Monetary Authority in its
press release
on April 29. The unsecured portion of these loans increased to HK$12 million at end-March 2022 from HK$2 million at end-December 2021.
This may have
triggered recent calls
for the government to scrap property market
cooling measures,
such as the special stamp duty and buyer's stamp duty, to prevent negative equity from snowballing into massive debt for middle-class homebuyers.
Real estate services provider JLL noted that monthly residential sales transactions for the first nine months of the year declined to their lowest level in 20 years. In the luxury residential sector, only 500 flats valued at over HK$20 million (US$2.55 million) were sold quarterly over the nine months preceding October. This was a decrease of 55 per cent compared to 2021.
Recent buyers, who opt to take out a 90 per cent loan-to-value (LTV) mortgage, may be at high risk, given that the value of home prices is expected to drop 10 per cent by the end of the year.
Some people ask why, if the government scrapped the
doubled ad valorem stamp duty
on non-residential properties in light of the falling property prices amid the pandemic in 2020, it can't abolish the other stamp duties to avoid plunging buyers into a deep financial predicament. Quick answer: because the 90 per cent LTV ratio is applicable to first-time homebuyers whose property is valued at a maximum of HK$10 million.
Cooling measures with a view to reining in speculative property trades within a short trading window, such as the special stamp duty and buyer's stamp duty, are therefore unlikely to lock them up in negative equity. Moreover, HKMA's mortgage insurance programme
has extended
its coverage to include properties of higher value.
If the actual so-called victims of the fall in property prices will not see their interests adversely affected by the market cooling measures, who is hiding behind them calling for the removal of the cooling measures?
Kui Man Kwan, Pok Fu Lam
What about safety of our intangible cultural heritage?
With regard to
the report
, "Store closure puts spotlight on dying art" (October 9), it would be such a pity to see this part of our intangible cultural heritage being washed away. Biu Kee Mahjong has been operating for three generations. Now, suddenly the authorities have found that the store could pose a fire hazard.
I hope the authorities can prevent the loss of this unique establishment and find a way to let Biu Kee Mahjong operate for another three generations.
Jorg Lauener, Tsim Sha Tsui
Museum exhibition website could be much improved
To celebrate the 25th anniversary of the Hong Kong special administrative region, the Hong Kong Heritage Museum hosted the exhibition "Dunhuang: Enchanting Tales for Millennium" showcasing a set of fascinating artefacts and cave stories through both a physical exhibition and web pages.
However, after visiting the exhibition's website, we found ourselves disappointed with the poor design of the online exhibition. The homepage of the "Exploring Amazing Caves" website presents six modules without sufficient background information. The web pages of the individual modules also provide no menu or home button allowing visitors to return to the homepage of the website. To improve visitors' online experience, the museum should collect more user data such as bounce rate, pages per session and average session duration to gauge user satisfaction.
Since similar exhibitions were hosted in 2014 and 2018, the museum should develop a long-term plan to sustain and update a website dedicated to Dunhuang exhibitions instead of wasting taxpayer dollars on setting up makeshift websites of poor quality. The government should also further collaborate with the Dunhuang Academy and borrow its e-Dunhuang digital content, including 3D virtual reality exhibitions, to further enrich visitors' online experience.
Shuyu Zhang and Yufei Zhang, Kowloon Tong