History
Get more with myNEWS
A personalised news feed of stories that matter to you
Learn more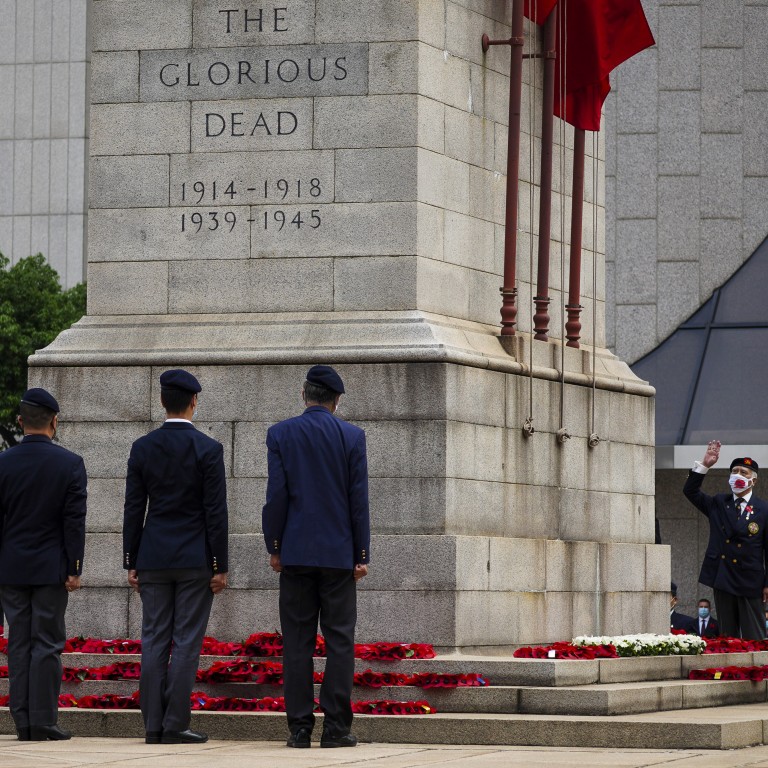 Letters

|
Remembrance Day is an opportunity to reckon with the possibility of a third world war
Readers pay tribute to the sacrifices made by those who fought in World War I, and argue that military weapons may provide the conditions for peace
Feel strongly about these letters, or any other aspects of the news? Share your views by emailing us your Letter to the Editor at
[email protected]
. Submissions should not exceed 400 words, and must include your full name and address, plus a phone number for verification.
This Remembrance Day, we must remember not only the sacrifice of all those caught up in our wars but also why those wars were fought. Primarily, the two world wars were fought to defend democracy and, ironically, to secure peace between nations.
Regrettably, these two objectives haven't been fulfilled. Around the world, democracy is currently under tremendous stress – and wars continue with another global military conflict a real and frightening possibility.
Last Remembrance Day, Urrbrae Agricultural High School in South Australia had a wonderful school student assembly in honour of Lance Corporal Geoffrey Allanson and other fallen old scholars of the school.
Allanson died in 1943, at the age of 26, in the notorious Japanese Naoetsu prisoner of war camp from beriberi and "general weakness". We know from his letters back home that he believed without question that the Allied cause was a noble one.
The young students who took part in the assembly – and their contemporaries around the world – may be cannon fodder for any future global conflict.
This Remembrance Day, all global citizens of good conscience, in the Indo-Pacific region and beyond, must ask themselves what kind of apportionment of global power and influence between the West and China, between Russia and the West, between dictatorship and democracy, we would accept – and how many young lives, if any, we would be prepared to sacrifice – if diplomacy were to fail with a third world war its consequence.
Terry Hewton, Adelaide, Australia
Peace is possible when war becomes impossible
With reference to "Effects of Russia's Ukraine war teaching world hard lessons on weaponised interdependence" (
October 31
), most people in the West do not see the link between the current situation and Nato moving its troops to Russia's border and
US navy warships
in the Taiwan Strait.
Alas, these people are like the doctors in a Vienna hospital in 1847: when one of their colleagues observed that disinfecting their hands led to a drop in the mortality rate, they refused to accept it, claiming a gentleman's hands could not transmit disease.
Peace becomes possible when war becomes impossible, like between Japan and the United States after the Hiroshima and Nagasaki bombings in 1945, and vice versa when more than one country develops nuclear weapons and ballistic missiles like during the Cold War.
Now only China and Russia, almost allies, have operationally deployed hypersonic missiles, nothing seriously threatens interconnectedness. The current conflict in Ukraine is just a regional one that will end with that country being Balkanised exactly as Yugoslavia was more than 30 years ago.
Mergen Mongush, Moscow