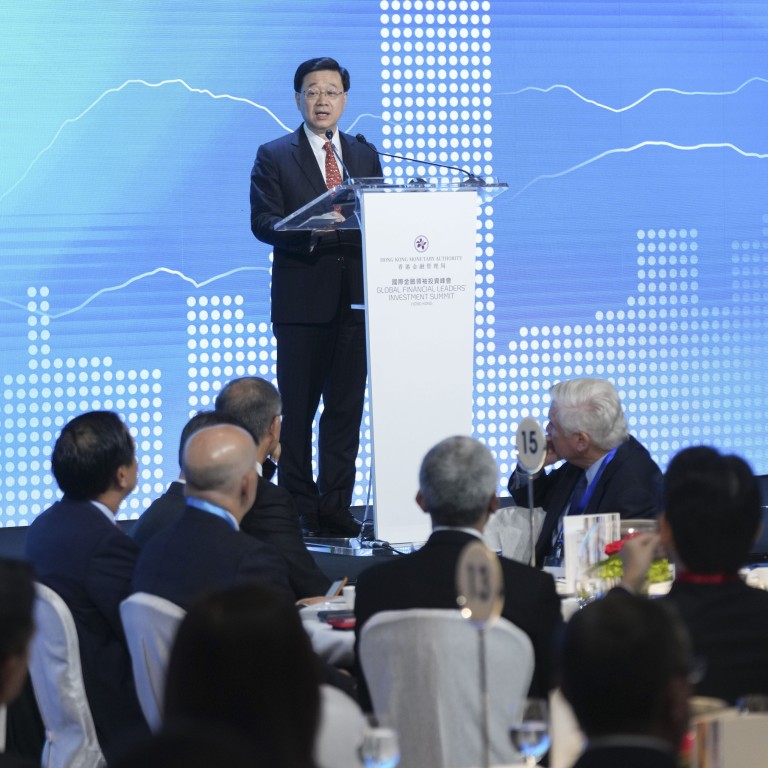 Letters

|
Has Hong Kong finally put the worst behind it? Not quite
Readers discuss the optimism that Hong Kong is back, awkward phrasing on the health declaration form for arrivals, the need for normality by international standards, and the mask mandate
So, we can take Lee's words as encouragement to buck us up amid the tough times ahead. We still have many battles to fight before we can truly defuse the crisis and get out of danger. I do believe better times lie ahead if we keep trying hard and continue to harbour hope.
Randy Lee, Ma On Shan
'One language, two systems' on health declaration form
Either my English has deteriorated badly or someone else's has. I find myself unable to process this sentence from Hong Kong's Health and Quarantine Information Declaration: "I have conducted/acknowledged that I must have conducted a Covid-19 Rapid Antigen Test within 24 hours and have been tested negative for Covid-19 before the scheduled departure time of the flight to Hong Kong. (Yes/No)".
Does "I must have conducted" mean you have actually (to the best of your knowledge) conducted the test or that you must do so at some point?
Does "I have acknowledged" mean that you have done so already, or that you are doing it right now?
The writer's unconventional use of English modality and aspect suggests that Hong Kong English may be a case of "one language, two systems"?
Tony Hung, Singapore
Hong Kong a long way from being back to normal
Arrival through the airport is a very smooth and efficient process, particularly as there are so few incoming flights, but the ridiculous continued focus on PCR tests every other day and the requirement for daily RAT self-testing makes Hong Kong the exception internationally.
Antony W. Wood, Quarry Bay
Relax mask mandate to show Hong Kong is back
I applaud government officials' assertions that Hong Kong is back and open for business after the two recent international events hosted here.
Let's now prove it to the world further by dropping the compulsory wearing of masks in public places.
Duncan Hancock, Lamma Island