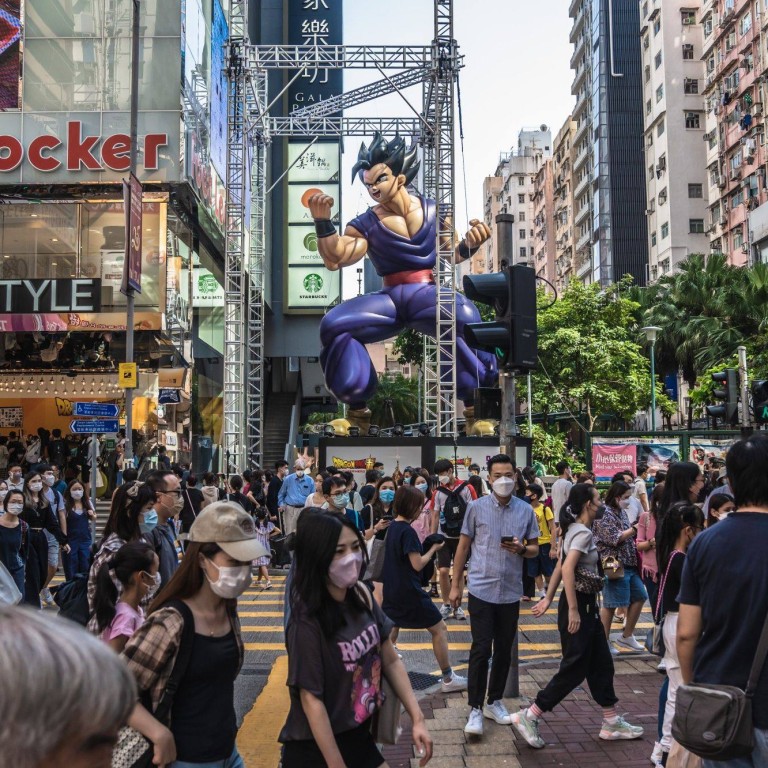 Letters
Cryptocurrency bear market is an ideal time for Hong Kong to put its regulatory stamp on virtual assets
Readers discuss why Hong Kong's announcement of a policy statement on virtual assets is timely, and the need for more scrutiny for companies under the technology voucher programme
Feel strongly about these letters, or any other aspects of the news? Share your views by emailing us your Letter to the Editor at
[email protected]
or filling in
this Google form
. Submissions should not exceed 400 words, and must include your full name and address, plus a phone number for verification.
Last week's
events in cryptocurrency
have been described as the industry's Lehman Brothers moment. It comes days after
Hong Kong FinTech Week
at which the Financial Services and the Treasury Bureau announced its policy statement on virtual assets.
The
statement
set out Hong Kong's vision for and approach to developing a vibrant virtual asset sector. This includes a consultation on how retail investors could be given a suitable degree of access to virtual assets. It is welcome news for the local cryptocurrency community, which has long lobbied for regulatory clarity and provisions for retail trading.
Some critics argue that the policy statement has come too late, missing the opportunity to capture the cryptocurrency bull run when firms were most actively investing and hiring in the city. Against the backdrop of last week's drama, some might be left wondering whether it's all over before it's even started.
Whether the announcement was timed or not, if Hong Kong wants to become an international virtual asset hub, it is better off showing its hand and developing regulation during a messy bear market than a bull market. Reforms following the 2008 global financial crisis have led to stronger banks which, as we head into global economic headwinds, are in a much better position to weather storms.
To quote Warren Buffett, "only when the tide goes out do you discover who's been swimming naked". The bear market is the retreating tide, and more naked swimmers will be exposed as more cryptocurrency companies make disclosures. Those that survive or emerge from this are likely to become part of the next Big Techof the
Web3
era.
This perfect storm is a good stress test for Hong Kong's regulators in developing the fabric upon which a sustainable and resilient international virtual asset hub can be built.
Hong Kong has long maintained the principles of stable and orderly market growth. It is reassuring to see the policy statement stick to these principles, but it is paramount in this fast-growing space that regulators properly engage with the city's thriving Web3 community, who are at the forefront, to avoid being left behind.
The Bank of England was instrumental in shaping market reforms in response to the last global financial crisis. Now there is a window of opportunity for Hong Kong to step up and shape the global regulatory agenda for virtual assets.
Simon Chan, head of technology, Greater Bay Area, at Edelman, Hong Kong
Are SMEs benefiting from public funds using them well?
Launched in 2016 to help local small and medium-sized enterprises upgrade their technology infrastructure, the government's Technology Voucher Programme has approved over 14,000 applications and more than HK$2 billion in funding.
Interested in understanding whether the programme boosts the productivity of local business, we conducted a preliminary study of 500 companies randomly selected from the approved applicants while taking a public policy course at Baptist University.
Among the 500 companies we looked up on the internet, 290 had no digital footprint, such as a website or social media account. It is hard to imagine a company that benefits from government funding for technology solutions but does not use the internet to reach out to prospective clients. There were also companies without official names, making it difficult to access their records in the government's Companies Registry.
To prevent taxpayers' money being wasted, we urge the government to conduct a more thorough investigation of the funded projects to identify problematic companies with limited business operations in Hong Kong. Machine-readable data about the companies and the approved projects should also be made publicly available so that those wrongfully taking advantage of government grants can be easily identified.
Haowei Qiao and Junhong Ye, Kowloon Tong