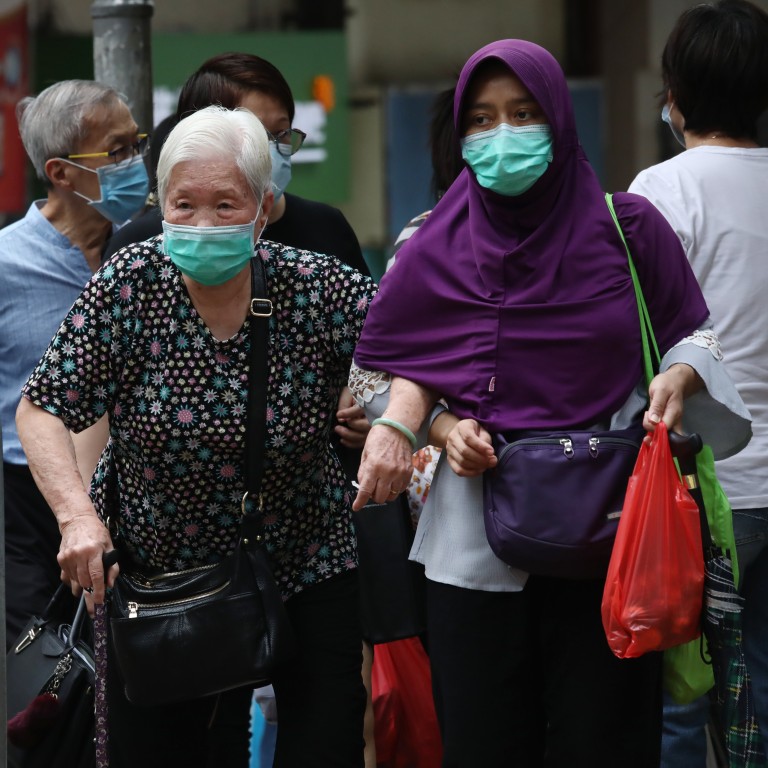 Letters

|
Give Hong Kong's domestic workers who are mothers the space and respect they deserve
Readers pay tribute to domestic worker mothers, and discuss marriage equality
Feel strongly about these letters, or any other aspects of the news? Share your views by emailing us your Letter to the Editor at
[email protected]
or filling in
this Google form
. Submissions should not exceed 400 words, and must include your full name and address, plus a phone number for verification.
Like many families in Hong Kong who rely on migrant domestic workers to care for children and elderly parents, I am only able to work thanks to the support provided by my domestic worker.
For the past 49 years, migrant domestic workers have made significant social and economic contributions to Hong Kong. Many of Hong Kong's 340,000 domestic workers
are mothers
who made the difficult decision to leave children behind to give them brighter futures. Sadly, their contributions have long been undervalued.
As a mother, I can't begin to imagine the pain behind every goodbye. Yet, we hear many stories of domestic workers and their children maintaining strong connections despite the distance.
These mothers make concerted efforts to be present in their children's lives. No child can truly be left behind when a mother is a constant part of their life while relying on a caring guardian to meet her child's needs.
If you employ a domestic worker who is also a mother, encourage her to take short breaks during the day to connect with her children. I know how transformational this seemingly small gesture can be.
In her previous job, our domestic worker wasn't encouraged to speak with her children, who were asleep at the end of her working day. Within two months of being with us, she said their relationship had grown and she was grateful for the time and energy to connect regularly with her children.
PathFinders is at the forefront of efforts to enhance the community's understanding and care for migrant mothers and their children. As part of our #WorkingMomsHK campaign, we've launched
"No Child Left Behind: A Mother's Love Knows No Borders"
, a virtual exhibition which celebrates the strength and resilience of all domestic worker mothers.
On World Children's Day, let's pay tribute to these incredible mothers who deserve much more recognition, respect and gratitude.
Catherine Gurtin, CEO, PathFinders
Support for marriage equality in Hong Kong
I refer to "Same-sex marriage recognition bid backed" (
November 11
).
Why shouldn't LGBT individuals have the same right as everyone else to marry their partners? Hong Kong is an international,
fairly open-minded
city. We should support same-sex marriage rights.
Many of my LGBT friends are envious of the legalisation of same-sex marriage in Taiwan. I believe same-sex marriage rights will have a positive effect on Hong Kong's development.
Jasmine Wong, Kwai Chung