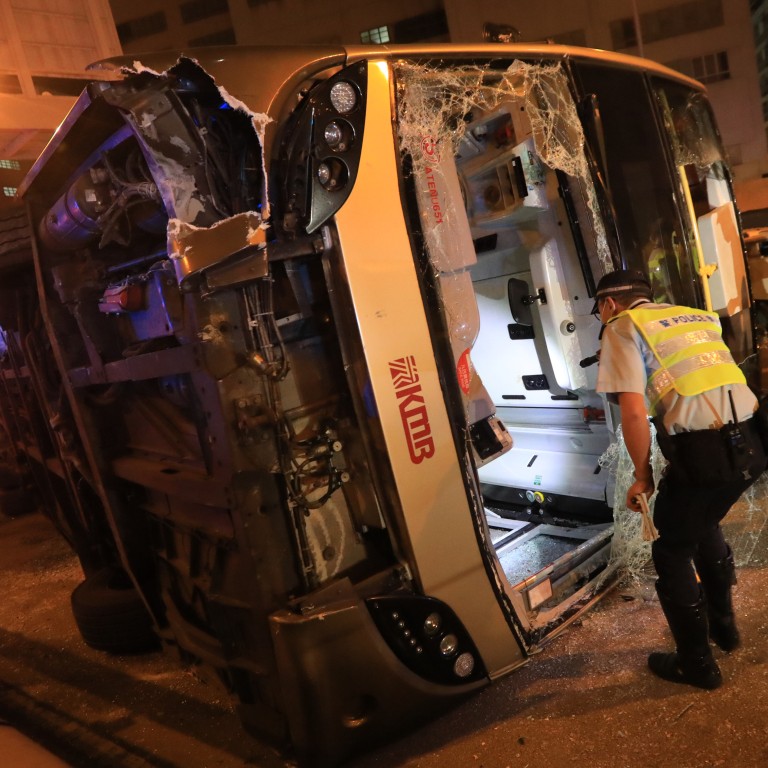 Letters
Hong Kong should set a traffic deaths and injuries reduction target
Readers discuss a 2030 road safety goal for Hong Kong and the policing of parking
Feel strongly about these letters, or any other aspects of the news? Share your views by emailing us your Letter to the Editor at
[email protected]
or filling in
this Google form
. Submissions should not exceed 400 words, and must include your full name and address, plus a phone number for verification.
The World Day of Remembrance for Road Traffic Victims takes place annually on the third Sunday of November, yet this remembrance day will pass quietly like an electric car. This year's theme is justice, but if no one remembers, the chances of justice are slim.
More than 3,700 people have
died on our roads
between 1997 and 2021, with almost half a million road injuries. The Road Safety Council should organise an event each year – and perhaps KMB could consider sponsoring it – to remember those who were killed and injured on our roads.
In August 2020, the UN General Assembly adopted a resolution on improving global road safety. It proclaimed a second Decade of Action for Road Safety from 2021 to 2030, with the goal of reducing road traffic
deaths and injuries
by 50 per cent.
I call upon the Transport Department to make this Hong Kong's goal. A 50 per cent reduction in traffic deaths and injuries by 2030 is an achievable goal.
Neil Dunn, Kowloon Tong
Police should focus on serious crime, not parking
In recent years, we have seen police vehicles stopping and multiple officers rushing out to
issue tickets
to illegally parked vehicles. Parking areas near beaches and country parks seem to have become a focus.
For example, Sai Kung has many
world-class hiking trails
. Many hikers park at Pak Tam Chung adjacent to the country park bus terminal and take taxis to Sai Wan or Tung Wan for hikes that last more than four hours.
Recently, I took an 11km trail walk with friends, starting at 10.30am and returning by 5pm. When we got off the bus we had boarded at Wong Shek Pier and walked to my vehicle, we saw a police vehicle had stopped by the car park and three police officers were rushing out to take photos of vehicles that had overstayed the limit.
Hong Kong police recorded 3.3 million traffic offences in 2021. A large chunk of the police force appears to be involved in patrolling the streets and issuing tickets.
I have great respect for Hong Kong police. They should focus on dealing with serious crimes and rescuing those in life-threatening situations instead of collecting parking fines.
E. Hong, Wan Chai