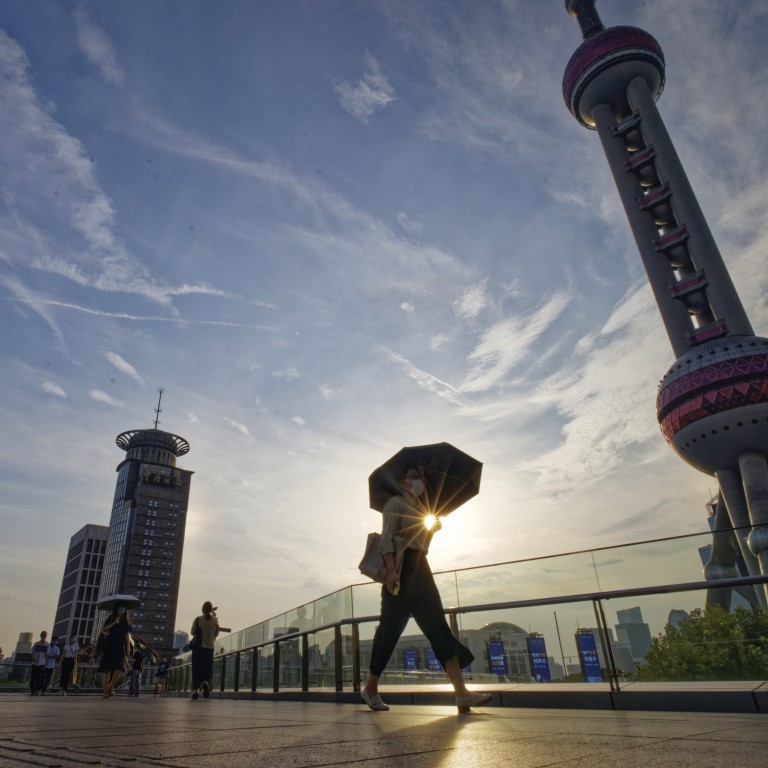 Letters
Not just Americans value the pursuit of happiness. Chinese do, too
Readers discuss the factors motivating talent, and the rights of Hungarians in Ukraine
Feel strongly about these letters, or any other aspects of the news? Share your views by emailing us your Letter to the Editor at
[email protected]
or filling in
this Google form
. Submissions should not exceed 400 words, and must include your full name and address, plus a phone number for verification.
To restore the city's image, the Hong Kong government hosted a
financial summit
this month, but some
prominent bankers
did not attend and a
tropical storm
hit the city. In his first policy address, Chief Executive John Lee Ka-chiu had underscored the importance of attracting enterprise and talent to the city, thus conveying the message that recent outflows of talent and investment were a concern.
I recall reading a newspaper article about a Chinese-American who, hoping to make a scientific contribution to China, returned to the motherland to work as a researcher, only to be frustrated by the bureaucracy. Yet, she remains reluctant to go back to the US. Many Chinese-American doctorate holders have contributed much to the US, only to be disappointed by how they are treated there. But Americans insist the United States is a cultural mélange, offering opportunities to many.
Influenced by John Locke, the Enlightenment philosopher of 17th-century England, US president Thomas Jefferson in the 18th century emphasised the rights of "life, liberty and the pursuit of happiness", as stated in the Declaration of Independence. Locke had mentioned "life, liberty and estate" in his second treatise of government. Clearly, one's property and pursuit of happiness are interrelated.
"To live in peace and work in contentment" is a Chinese idiom encapsulating the importance of both protection of property and freedom to choose career paths and lifestyles, without which we cannot be happy.
Given Chinese people's industry and wisdom, China, not to mention Hong Kong, can become the most influential world leader economically and politically if led by an enlightened government.
Barnaby Ieong, Macau
Hungarian interests cannot be overlooked in Ukraine war
There is a country in Europe which does not accept all of the European Union's measures against Russia. This country is
Hungary
. But while there are other countries which seek to protect their own interests, Hungary is the target of the mainstream media and politics.
Why? Energy supply is a very real national interest, as are self-determination and sovereignty.
There are about 150,000 Hungarians in the Kárpátalja region of Ukraine. As Ukraine's leaders struggle against the Russian minority of the country, their frustration has extended to other nationalities, including Hungarians.
Since the adoption of an education law in 2017, Ukraine has systemically reduced the cultural and native language rights of Transcarpathian Hungarians.
If the leadership of a foreign country represses people of your nation, would you support that country? No. We are waiting for Ukraine to review its policy on Hungarians. Then we will see what happens.
Samu Tamás Gergő, Szarvas, Hungary