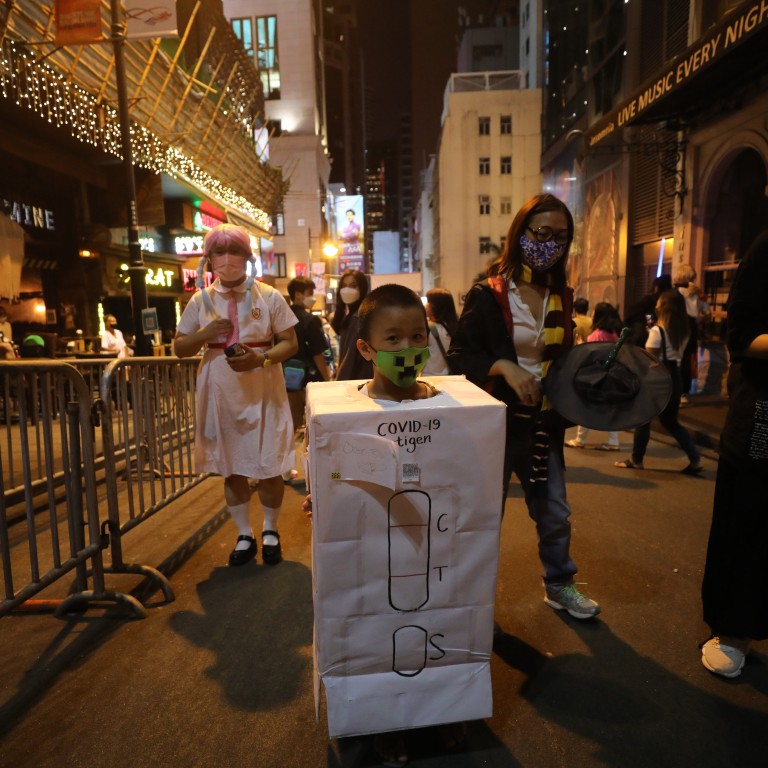 Letters

|
Hong Kong officials are fixated on unreasonable Covid-19 policy
Readers discuss the continued restrictions on arrivals into the city, and the unavailability of airmail services to some destinations
Feel strongly about these letters, or any other aspects of the news? Share your views by emailing us your Letter to the Editor at
[email protected]
or filling in
this Google form
. Submissions should not exceed 400 words, and must include your full name and address, plus a phone number for verification.
I am writing with reference to "Coronavirus: don't be fixated on '0+0', Hong Kong's John Lee says, while vowing to lift more pandemic curbs" (
November 15
). Fixation, by definition, is an obsession with something; obsession, in turn, can be defined as a disturbing preoccupation with an unreasonable idea.
Hongkongers' obsession is with a return to a normal way of life. The Hong Kong government's policy which, effectively, remains
0+3
, fits the definition of fixation far better, given that it seems to ignore both expert medical opinion and the actions of the majority of the rest of the world. No matter how you try to spin it, the 0+ policy is
a barrier
to people coming to Hong Kong, and there is no better evidence for this than the fact that it needed to be
adjusted
for the financial conference to take place.
There would definitely appear to be a fixation with an unreasonable idea; it just doesn't seem to be on the part of the people of Hong Kong.
Dave Osborne, Quarry Bay
Lack of airmail services to some locations is puzzling
We are assured that Hong Kong is open for business again but for exporters to Ireland this is belied by the continuing non-availability of airmail services by Hongkong Post (letters and parcels) to that country. Of course, it could be worse – there is no postal service of any kind to Iceland.
Perhaps the postmaster general could explain the situation as it is difficult for a layperson to understand why Hongkong Post offers air letter and packet services to Italy but not San Marino or Vatican City, and airmail postal services to Paraguay but not to Argentina, Bolivia or Chile.
P. Kevin MacKeown, Mui Wo