Space
Get more with myNEWS
A personalised news feed of stories that matter to you
Learn more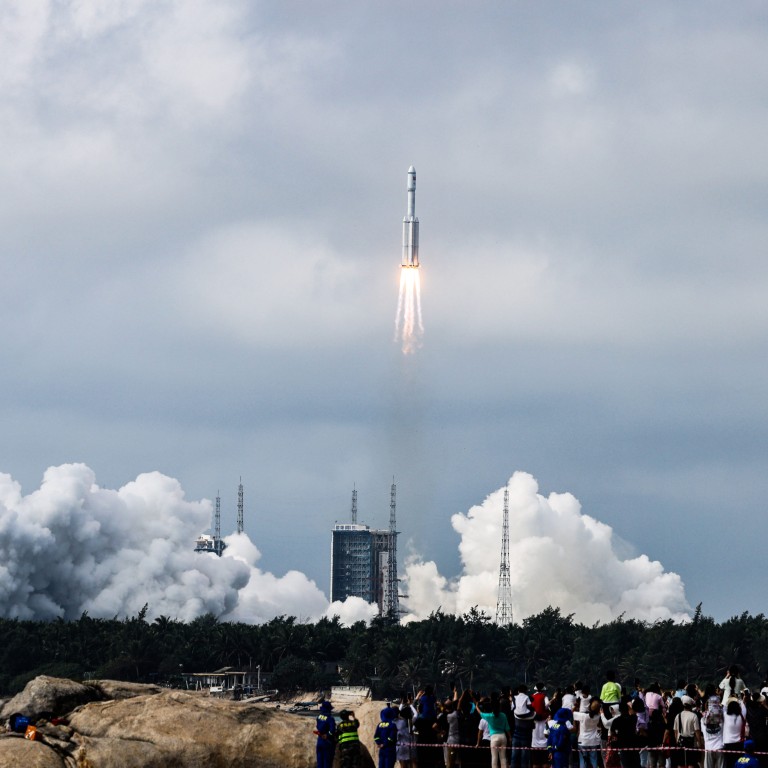 Letters

|
Why China's Tianzhou 5 spacecraft launch is of global significance
Readers discuss advances in China's space exploration technology, and social attitudes towards low-income workers
Feel strongly about these letters, or any other aspects of the news? Share your views by emailing us your Letter to the Editor at
[email protected]
or filling in
this Google form
. Submissions should not exceed 400 words, and must include your full name and address, plus a phone number for verification.
Tianzhou 5, a cargo spacecraft designed in China,
was launched
from the Wenchang spacecraft launch site on November 12 to deliver supplies in preparation for the upcoming Shenzhou 15 crewed mission. In just about two hours, Tianzhou 5 successfully docked at the
Tiangong space station
, setting a record for the shortest rendezvous and docking time.
The quick rendezvous and docking does more than showcase Chinese speed. It also saves fuel and would enable faster rescues in case of space emergencies. Furthermore, once this technology is employed in the Shenzhou manned spacecraft, it will not only allow astronauts to enter the space station within a few hours, but also make it possible to send special living specimens to space.
Two hours from launch to docking is likely to become the new norm for cargo spacecraft missions if other countries also adopt this technology.
Previous Tianzhou spacecraft were also equipped with the quick rendezvous and docking function. The implementation of the fast docking of Tianzhou 5 indicates that the precision of China's autonomous orbit determination technology has improved with the optimisation of the flight control process. China is trying to advance its technology with every spacecraft launch.
The innovative technology of Tianzhou 5 not only has practical utility, but also marks a significant milestone for China and the world in the field of aerospace.
Tianyu Zhang, student, and Dr Yuehai Xiao, professor, department of English, Hunan Normal University
Cleaners and other low-income workers deserve respect
I'm writing in response to the report, "'Kneel or we'll beat you to death': elderly cleaner in China forced down on knees to apologise for accidentally sweeping rubbish onto luxury car" (
November 14
).
In societies that place a high value on ​​money, people often look down on low-income workers. Apart from cleaners, construction workers, delivery riders and domestic helpers are often disrespected. Parents tell children that if they don't study hard, they might one day have to sweep the streets or work on a construction site.
However, these workers are essential to our society. We should be thanking, not insulting, them.
Melody Chan, Kwai Chung