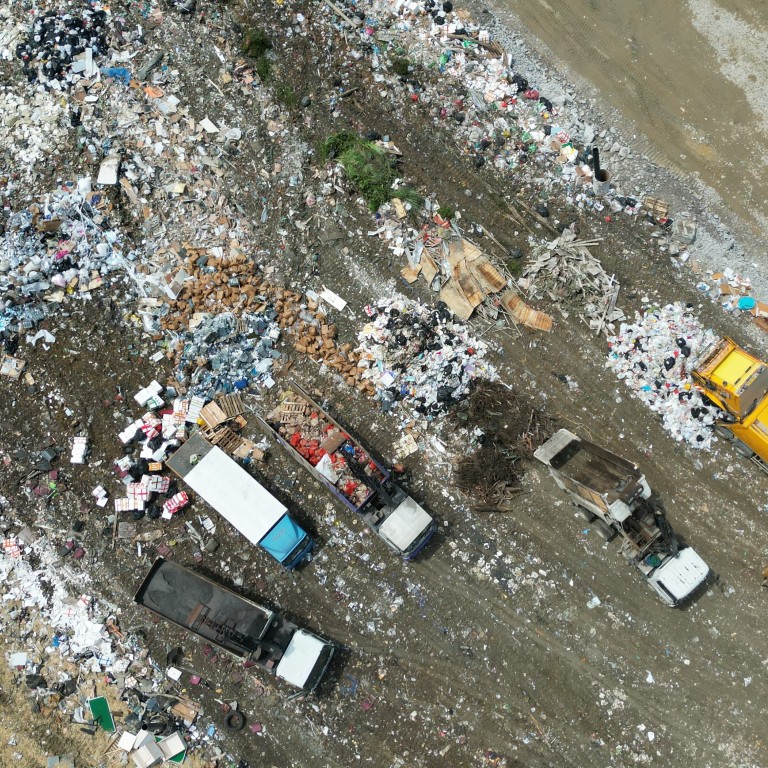 Letters

|
Food for thought: how Hong Kong can reduce the largest category of municipal solid waste in landfills
Readers suggests ways to encourage food waste recycling in the community, and how the Food Wise Eateries scheme could be made more effective
Feel strongly about these letters, or any other aspects of the news? Share your views by emailing us your Letter to the Editor at
[email protected]
. Submissions should not exceed 400 words, and must include your full name and address, plus a phone number for verification
According to the latest policy address, the government is actively preparing to implement municipal
solid waste charging
from the second half of 2023 at the earliest, and will conduct trials of food waste collection with smart bins in 100 blocks in public housing estates to encourage domestic food waste recycling. Food Commons Foundation would like to suggest some measures to promote food rescue in the community.
In 2020, 10,809 tonnes on average of municipal solid waste were disposed of in landfills in Hong Kong every day. Of this, about 3,255 tonnes (30 per cent) was food waste, the largest category of municipal solid waste in landfills, of which 76 per cent came from households. Therefore, it is imperative to promote food saving, waste reduction and proper disposal of household food waste.
We recommend the government allow environmental protection and food rescue groups to apply to use the vacant premises of housing estate mutual aid committees that have been dissolved, so that these organisations can set up service centres in the community to recycle and share leftover edible food – for example, vegetables in wet markets and bread from bakeries that are about to be discarded when shops close – in the community, so that this leftover food does not need to be turned into kitchen waste, thus reducing waste at source.
Food rescue groups could use these service centres to promote a food-wise culture in the community and help to reduce the production of food waste by educating people in the neighbourhood on environmental protection, how to classify waste and food waste recycling. Such programmes would help relieve the burden on landfills in the long run, creating a community that uses food waste wisely and encouraging mutual assistance in environmental protection.
We also recommend that the government establish a food waste reduction incentive mechanism. If families can reduce food waste at source, the cost of garbage collection would be reduced. Families that sort and recycle their food waste to a certain weight could be granted points that could be used to redeem designated garbage bags, which would be equivalent to exemption from the garbage levy. Such a scheme would enable Hongkongers to save money and help the government achieve its goal of reducing municipal solid waste.
Carol Kwok, project manager, Food Commons Foundation
Green eateries scheme needs a revamp
The government launched the Food Wise Hong Kong Campaign in 2013 to engage the entire community, including businesses, in food waste avoidance and reduction. As part of the campaign, the Food Wise Eateries scheme was launched in 2015 to recognise local eateries that proactively reduce food waste in their operations.
Food licensees can apply for two classes of recognition through the scheme. Silver awardees must promote food waste reduction through promotional material and adopt at least one of nine measures, such as offering the option of less rice and providing incentives for customers to consume all ordered food. Gold awardees are expected to adopt at least three additional food waste reduction measures, for example, training their staff in this matter and donating surplus edible food to NGOs.
Although the scheme participants are recognised as socially responsible green eateries and are featured on the government website, only about 1,200 eateries out of over 30,000 food business licensees won silver or gold status. I urge the Environmental Protection Department to revise the scheme and quantitatively assess the amount of food waste the scheme participants reduce.
After the equivalent amount of greenhouse gas emissions is verified using international standards, the Food Wise Eateries scheme could generate carbon credits to be exchanged at
Core Climate
, the carbon trading centre newly established by Hong Kong Exchanges and Clearing. This would attract more companies to fulfil their environmental, social and governance (ESG) requirements or raise funding for food waste reduction projects.
Mia Yau, Kowloon Tong