Malaysia
Get more with myNEWS
A personalised news feed of stories that matter to you
Learn more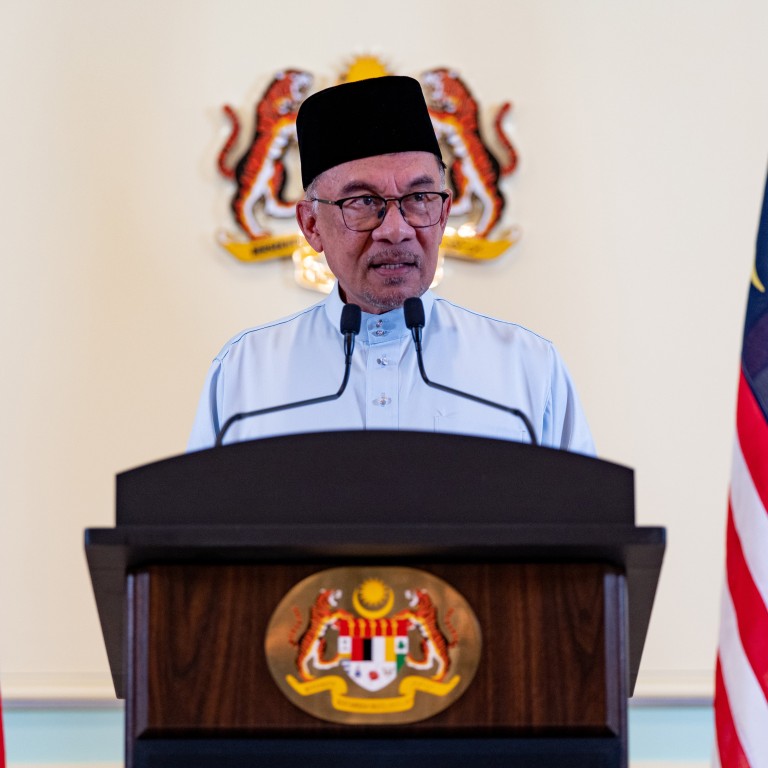 Letters

|
Challenges facing Anwar Ibrahim could be turned into opportunities
Readers discuss the path ahead for Malaysia's new prime minister, and the increased threat posed by the use of drones in war
Feel strongly about these letters, or any other aspects of the news? Share your views by emailing us your Letter to the Editor at
[email protected]
or filling in
this Google form
. Submissions should not exceed 400 words, and must include your full name and address, plus a phone number for verification.
Congratulations to Anwar Ibrahim on being appointed prime minister of Malaysia. His political career has
never been smooth
– he was persecuted and imprisoned – but his ordeal could be seen as a political asset that contributes to his wisdom. Chinese sages have said people have to encounter all sorts of difficulties before they are ready to lead. Anwar's long journey to the top post in Malaysia shows the sages were right.
Anwar faces immediate challenges at home. With no party winning an outright majority, he sits at the helm of a coalition.
Picking a cabinet
has no doubt been challenging.
This could be a blessing; as the Chinese saying goes: "It is upon bad fortune that good fortune leans, upon good fortune that bad fortune rests." The advantage of a coalition government is that it prevents the government leaning into extremes, forcing a middle path. If Anwar can consolidate support from different echelons of society, he could be Malaysia's longest-serving prime minister.
Foreign policy is another challenge. Like other Southeast Asian nations, Malaysia is caught between China and the United States. Like Singapore, Malaysia could choose both.
It is also important that Malaysia turns more secular, although Islam is the religion of the federation. However, this should not be prioritised over policies needed to address more urgent issues.
Lo Wai Kong, Tsuen Wan
Drones might overcome MAD deterrent
The use of
kamikaze drones
in the Ukraine war may well introduce a new dimension to warfare. It is not difficult to imagine thousands of such drones being launched simultaneously or in stages, under the control of a supercomputer programmed with targets and tactics.
For example, some drones may act as decoys to distract missiles trying to shoot them down, thus clearing the way for others to hit the targets.
Even if only 10 per cent of them hit the designated targets, the damage would be widespread, possibly worse than a nuclear bomb. No radiation would be produced, and the terrain may still be useful to the enemy.
Such an army of drones could give the user a first-strike advantage, and overcome the mutually assured destruction (MAD) nature that has kept atomic bombs at bay.
P.K. Lee, Tung Chung