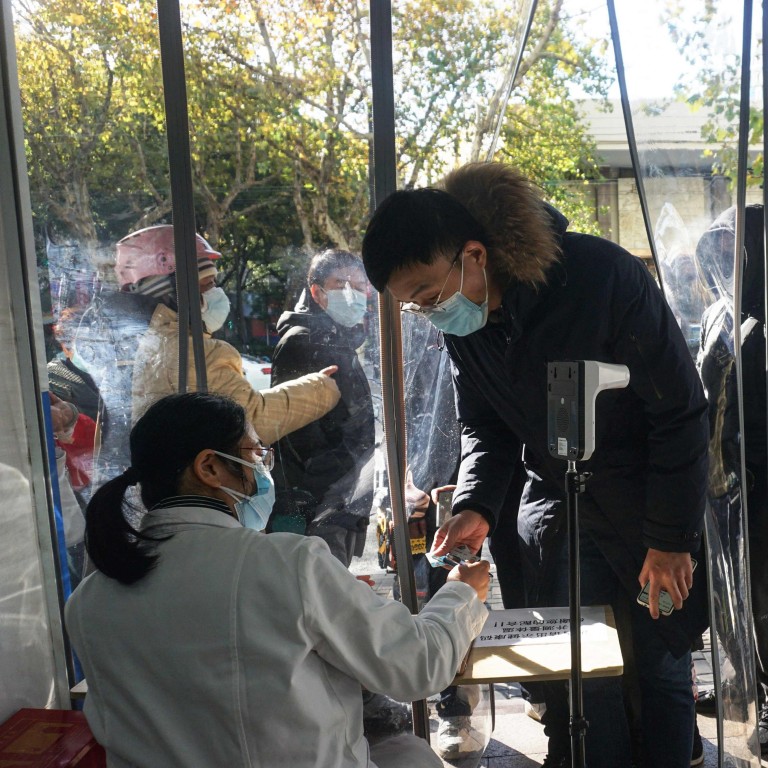 Letters

|
Covid in China: it's Hong Kong's turn to help the mainland
Readers discuss Covid support for the mainland, and the next step in Hong Kong's reopening
Feel strongly about these letters, or any other aspects of the news? Share your views by emailing us your Letter to the Editor at
[email protected]
or filling in
this Google form
. Submissions should not exceed 400 words, and must include your full name and address, plus a phone number for verification.
As the mainland moves to reopen, some cities are facing the issue of insufficient resources, such as rapid antigen
test kits and medicines
. The mainland has sent nucleic acid test support teams to Hong Kong before and has been working with the Hong Kong government to ensure a stable daily goods supply from the mainland to Hong Kong.
Now that the mainland is having issues at the initial stage of reopening, the Hong Kong government should try to provide support and send goods that we are not short on, such as test kits, to the mainland to show we care and can contribute.
Susan Chan, secretary general, Business and Professionals Federation of Hong Kong
For masks to come off, seniors must get jabbed
Health Secretary Lo Chung-mau is correct that Covid-19 remains the
enemy
, but there lurks another fear, the elderly. It is not acceptable that the city – especially children who are petrified of removing their masks, have trouble recognising facial expressions and are dealing with mental health issues – continues to be held captive by the selfishness of "38 per cent of the elderly who have not received three jabs", or over 100,000 people. One assumes they manage to get out and about to enjoy spending their consumption vouchers. It is time for Hong Kong to rejoin the world, time for children to breathe in air without masks, and time for the elderly to either get vaccinated or discover that undiscovered country from whose bourn no traveller returns.
Mark Peaker, The Peak