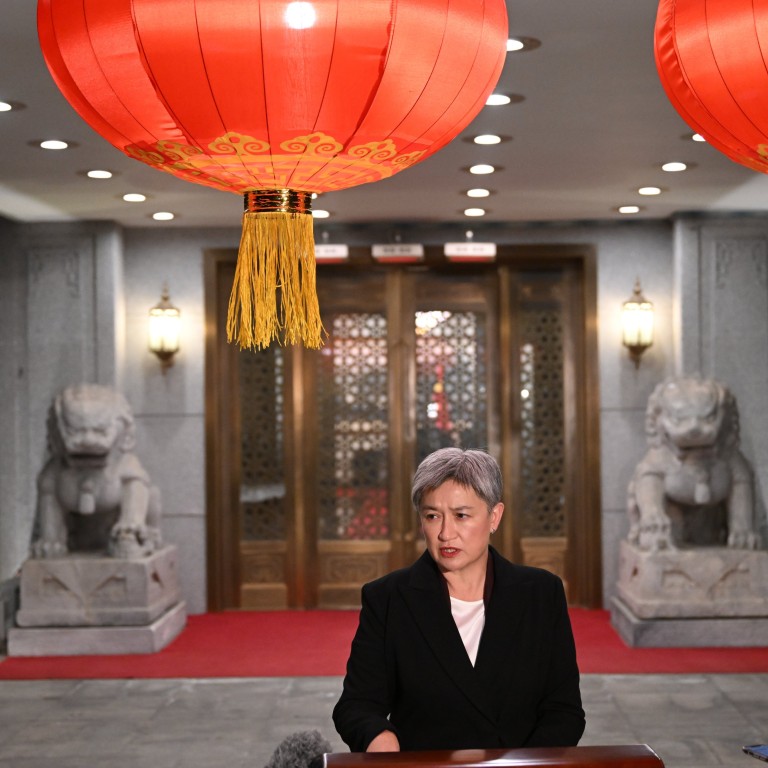 Letters
Amid tensions, let's not drift towards sending our young to war
Readers discuss a need in the region to stop a dangerous drift towards war, and how China inspires other nations
Feel strongly about these letters, or any other aspects of the news? Share your views by emailing us your Letter to the Editor at
[email protected]
or filling in
this Google form
. Submissions should not exceed 400 words, and must include your full name and address, plus a phone number for verification.
I refer to your articles, "US military vows 'more lethal' force in 2023 to deter Beijing attack on Taiwan" (
December 9
) and "US and Australia deepen defence ties, vowing to counter China's 'dangerous and coercive actions'" (
December 7
). They indicate an increasingly belligerent US response to China over Taiwan – and the cementing of ties between Australia, the US, Japan and other nations in line with this militaristic anti-China posturing – and made for ominous reading.
All the more so, given the strong recruitment drive in Australia to encourage young Australians to sign up for service in our national defence industry and the Australian Defence Force. It's a recruitment campaign which brings to mind Lord Kitchener's invocation to Britain's young men to enlist for war with Germany.
Coming as it does amid increasing international tensions in our region – particularly between China and the West – this recruitment drive carries a strong echo of our past in what is, alarmingly, starting to look like a build-up to war.
Given that, we owe it to young Australians today not to lose perspective on current international relations and to avoid mistakes made in the past.
We can now look back and see World War I as the nasty, brutal, wasteful imperialist exercise it was – one that ruined the lives of young and old on all sides.
We in Australia must now serve the interests of our young people today – indeed, our national and global interest – by ensuring that a genuine need for preparedness to defend ourselves against external attack does not morph into a mindless, manipulative, jingoistic drift towards an extensive war that is in no one's interest.
Terry Hewton, Adelaide, Australia
China's development is inspiring to other countries
As a woman from a developing nation now living in China, being able to personally experience China's progress is fascinating.
I decided to come to China both for my professional development, and to be part of the country's scientific development. In addition, I wanted to learn about the
Chinese model
.
When I arrived, I was astounded by the infrastructure and the technologically advanced environment. I realised that the essence of the country is its people, and that it is a government priority to guarantee people live fulfilling, comfortable lives.
When I entered my university, I was fascinated by the advanced level of research, and scientific spirit. I saw the integration of research into national efforts to
boost innovation
and progress. I noticed that the entire development chain – from basic research to production and distribution – must be supported to achieve discovery and growth.
I firmly believe that governance should prioritise things like equality, a decent standard of living, respect for people, and access to career possibilities. I see China as consistently supporting these.
China has a vibrant culture and a rich history. I like trying new things and gaining a broader perspective. My experience has been eye-opening, humbling, challenging – in a good way – and, most importantly, fun. Knowing the factors that drive China's governance and having first-hand experience will enable me to bridge the gap for others in my network and community.
My decision to move to China is the finest one I have ever made.
Hira Khalid, Tianjin