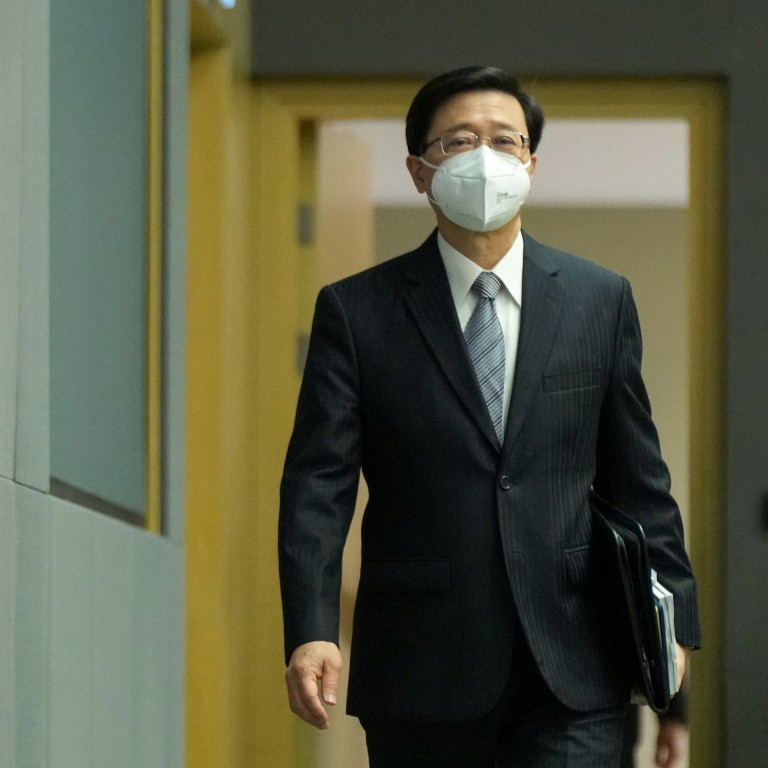 Letters

|
Beijing's interpretation on foreign lawyers further safeguards national security
Readers discuss how Hong Kong can never be too cautious in matters of national security, and why the national security law is welcomed
Feel strongly about these letters, or any other aspects of the news? Share your views by emailing us your Letter to the Editor at
[email protected]
or filling in
this Google form
. Submissions should not exceed 400 words, and must include your full name and address, plus a phone number for verification.
The interpretation by the National People's Congress (NPC) Standing Committee stipulates that the court ought to seek
approval from the chief executive
on whether overseas lawyers who are not qualified to practise generally in Hong Kong can be involved in national security cases. In providing a clear mechanism and eliminating ambiguity, the interpretation would help safeguard our national security in the course of legal proceedings.
The fact of the matter is that where confidential materials are involved that could potentially be exploited to endanger our national security, we can never be too cautious, not least with overseas lawyers whose conduct outside Hong Kong we have no rules to regulate.
When lawyers act for defendants, strict confidentiality must be observed, and no acts ought to be undertaken thereafter to endanger national security with the confidential evidence obtained in the course of legal proceedings.
The interpretation itself by no means affects our rule of law, contrary to the view of some Western pundits.
In the first place, it is enshrined in Article 47 of the national security law that granting the courts a certificate to certify whether an act involves national security or whether evidence involves state secrets is within the purview of the chief executive.
In a similar vein, under the latest interpretation of the NPC Standing Committee, the chief executive has unambiguous authority to decide whether to allow overseas lawyers to act for defendants on a case-by-case basis, while taking into account the potential risk to national security arising from the judicial proceedings. The crux of the matter is the need to safeguard national security in the course of trial, and it makes sense that this again falls within the purview of the Hong Kong government.
Holden Chow, Legislative Council member and DAB vice-chairman
The national security law is welcomed
Thank you to Grenville Cross SC for his January 5
article
, "Beijing's interpretation on foreign lawyers is minimalist".
He clearly sets out for the layperson the rationale behind admitting foreign barristers to defend cases of national security.
Since the enactment of the national security law, Hong Kong has come under bigoted scrutiny and there are those who would discredit us at every opportunity.
Many of us were terrified to step outside our homes as the mob trashed our streets and MTR stations, and we welcome the implementation of the security law.
Marguerite Lee, Mid-Levels