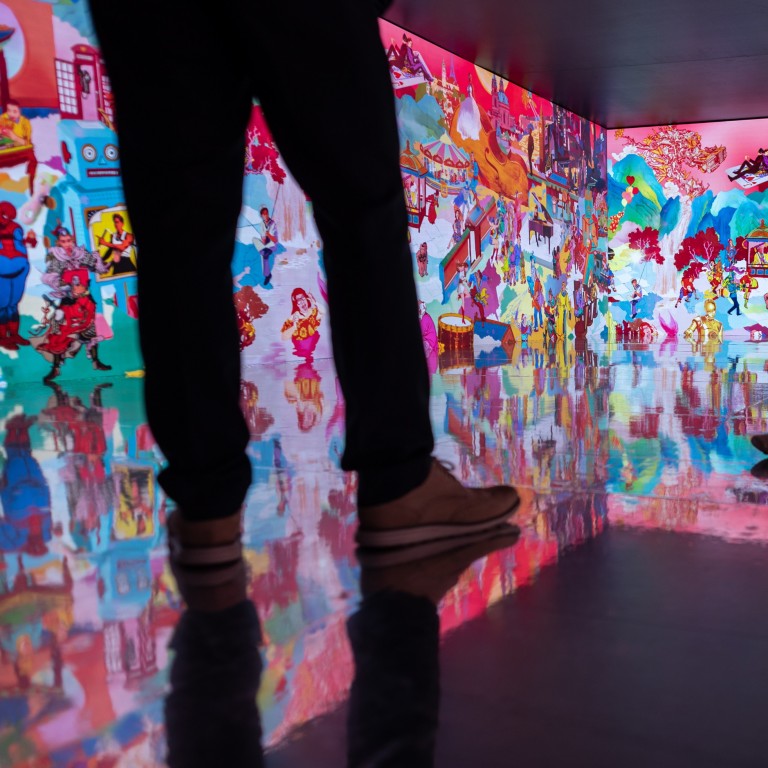 Letters

|
Educators should learn about the metaverse to prepare students for it
Readers discuss why the metaverse has to be better understood, propose an elegant solution to Hong Kong's tunnel traffic problem, and consider the economics of sanctions
Feel strongly about these letters, or any other aspects of the news? Share your views by emailing us your Letter to the Editor at
[email protected]
or filling in
this Google form
. Submissions should not exceed 400 words, and must include your full name and address, plus a phone number for verification.
Every industry needs to embrace the opportunities and challenges brought by the
metaverse
, and the education sector is no exception. However, many educators seem to understand the metaverse as virtual reality with a trendier name.
The metaverse has at least three dimensions that we need to better understand. Virtual reality is one dimension and ironically the least promising one so far. The current VR technologies are far from mature. If we look at the products on the market today, they are solving very basic problems like reducing the weight of the headset, enhancing resolution and response time, reducing dizziness and preventing the user from falling or colliding with objects. From an engineering perspective, it could require a million times the current computing power to produce a VR experience that is close to reality. It may take one or two decades for VR to be as popular as today's computers.
The second dimension is artificial intelligence, which could be a game changer. Virtual humans, such as virtual singers and virtual live streamers, have become popular. Also, every object in the metaverse could be intelligent as it is a software programme and does not have to be in human form. For example, you could have a virtual maths teacher helping to solve an equation, or a robot helping to manoeuvre a space shuttle. AI could change the way we live, learn and play.
The third dimension is ownership and power. With non-fungible tokens or
NFTs
, the concept of money and power can be established in the metaverse as in the physical world.
The metaverse has the potential to be a new universe that will greatly affect our daily lives, perhaps even subverting the values and concepts we have long embraced. Educators need to be aware of how the metaverse can affect our future society, and how students can be well prepared for the world they will live in.
Victor Cheng Pat-leung, former executive director of EdCity
A simple remedy for Hong Kong's tunnel woes
With reference to your editorial "Adjustments to tunnel tolls long time coming" (
December 4
), I would add that Chief Executive John Lee Ka-chiu does not have to wait till August 2 this year to rationalise the usage of the three tunnels, if a simple and quick solution is implemented.
The current tolls on the three cross-harbour tunnels amount to HK$120 in total, for the private vehicles that account for 60 per cent of the traffic. To avoid complaints of higher tolls, I suggest setting a toll of HK$40 on each tunnel during a trial period and monitoring the traffic flow along all three routes until a reasonable and stable pattern of usage emerges. The tunnel tolls can be adjusted to reduce congestion, but the total should be kept unchanged at HK$120. Repeat the trial as necessary until a state of reasonable equilibrium is reached among the three routes.
The trial may later be fine-tuned according to categories such as rush hour and non-rush hour, and Hong Kong-bound and Kowloon-bound. Again, the total of tunnel tolls should remain a constant.
The trial could be implemented before the government takes over the operation of the Western Harbour Crossing, with the proviso that the revenue of the current operator for the remaining period of the franchise will not be less than that for the corresponding number of months before the trial.
My suggestion is geared towards what will actually happen on the ground, and requires no sophisticated formula or tool. With the tunnel tolls, the chief executive has a golden opportunity to position himself as a result-oriented, expeditious leader in uplifting governance, economic productivity and quality of life.
H. Hiew, Sheung Shui
Why the Russia sanctions are not succeeding
In Pushkin's story
The Queen of Spades
, a poor young lady "was expected to dress 'like everyone else', that is to say, like very few people indeed". Similarly, developing countries seem to be expected to sanction Russia "like everyone else", i.e. like very few G7 countries ("Why the global democratic alliance is nothing more than a Western fantasy",
January 12
).
Unlike your article, we in Russia would never call an alliance a fantasy and instead prefer to take a rather diplomatic position: a friendship is a friendship, but everyone should smoke their own tobacco. In other words, they should spend their money as they, and not others, consider prudent. Even a tiny sum can be spent better than a fortune.
Four decades ago, my St Petersburg University professor told me that each month I was spending my 50 rouble stipend more wisely than he was his 1,000 rouble salary. I discovered the truth of that one day when I found a 25 rouble banknote in a street to squander like a rich professor and wake up the next morning absolutely skint.
Nowadays, low-GDP countries can avoid such extravagant behaviour by buying cheap Russian resources. Meanwhile, sanctions on small countries like North Korea, Cuba and Iran have lasted, with the practice having succeeded just once, in toppling the apartheid regime in South Africa. The current campaign against Russia is unlikely to last nor succeed.
Mergen Mongush, Moscow