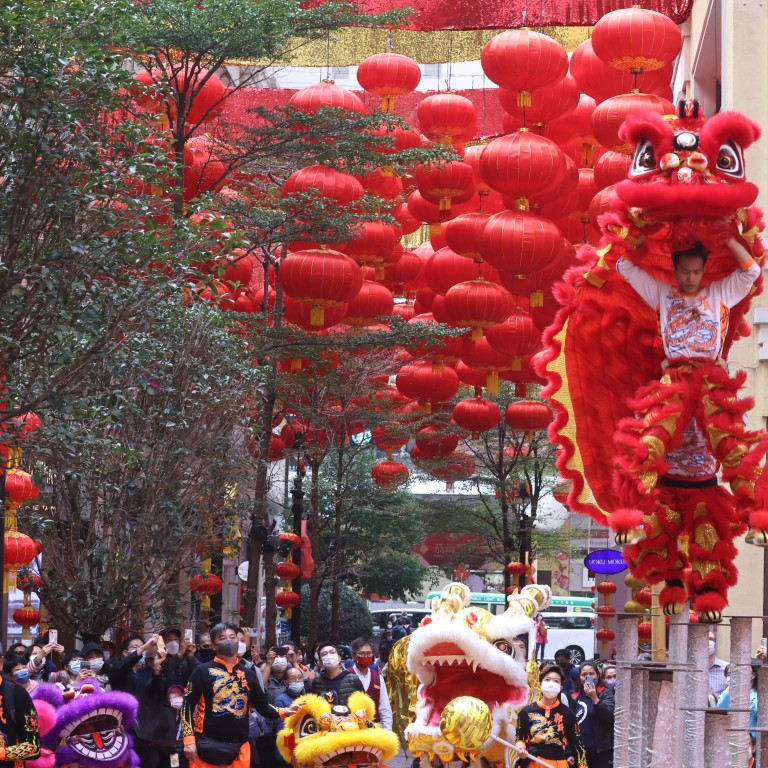 Letters

|
Continuing Hong Kong's health 'emergency' risks public trust
Readers discuss the city remaining legally in a state of health emergency, and the government's approach during the fifth wave of Covid-19
Feel strongly about these letters, or any other aspects of the news? Share your views by emailing us your Letter to the Editor at
[email protected]
or filling in
this Google form
. Submissions should not exceed 400 words, and must include your full name and address, plus a phone number for verification.
The government is to be commended for reopening Hong Kong,
rolling back
most pandemic-related restrictions, and
welcoming the world
to come and visit again. However, there is one major legal omission in our return to normalcy. Hong Kong legally remains in a state of
public health emergency
. This state of emergency provides the government with a variety of powers under the Prevention and Control of Disease Ordinance (Cap 599).
Despite our current legal state of emergency, it is clear to most observers that the emergency has passed. This is true whether one takes a layperson's definition, or that provided in Cap 599.
Hong Kong residents' lives have largely returned to normal. We've almost all been vaccinated and/or have had Covid-19. We eat out, travel and live in a way that suggests we no longer perceive a health emergency. The government removing almost all pandemic-related restrictions and inviting the world to visit suggests it too no longer perceives a true state of public health emergency.
This mismatch between reality and our legal state of emergency may at first glance seem inconsequential. After all, if almost all the restrictions have been lifted where is the harm in keeping the legal state of emergency and the last few restrictions? While the short-term costs of this mismatch may be minor, it risks doing long-term harm to Hong Kong's ability to fight future pandemics.
Like all sorts of trust, institutional legitimacy is hard won but easily lost. Trust in Hong Kong's public health system derives from the public's belief that its powers are used appropriately, and that it demonstrates a careful balancing of the costs of public health impositions and the benefits the public derives from them. However, that trust is fragile. The longer the government maintains a legal state of emergency when indeed we are not in an emergency, the more the legitimacy of the public health apparatus is undermined.
Like Aesop's shepherd teaches, invoking emergencies in their absence risks leading the public to ignore future actual emergencies. If Hong Kong residents come to believe that the chief executive's declarations of emergency do not reflect actual risk to themselves or the healthcare system, they will become less likely to follow related rules and regulations, and the effectiveness of the public health system will suffer. The time has come to end the "emergency".
Dr Ryan Whalen, Faculty of Law, University of Hong Kong
Where was the plan B during the Omicron wave?
As Covid-19 policies are dismantled, there are increasing calls for an
independent inquiry
into the government's handling of the pandemic.
Of concern are the obvious medical and social issues, especially the disturbingly high
death rate
of Hong Kong's elderly. However, on a more macro scale, a key question is: why was there no plan B?
Omicron had already been spreading quickly around the world and its characteristics were well known. There was obviously a distinct possibility that Omicron would also spread in Hong Kong. When this eventually happened, there was much confusion and some health policies were
abruptly jettisoned
. Much of the suffering ensued because we were ill prepared and caught off guard. This, despite having bought ourselves, at great social expense, time that was wasted.
Good corporate governance in the private sector includes ongoing risk assessment and the formulation of contingency plans, especially when human lives are at stake. The established nature of professional risk planning means that challenging a favoured policy is routine and healthy. Ironically, formulating a plan B often strengthens plan A. Foreseeable problems are addressed early, at low cost, resulting in more robust arrangements.
At this crucial time for Hong Kong, I hope the government does not have a culture where plan B is considered disloyal and is not allowed, where careful risk assessment and alternative planning are considered antagonistic instead of good governance. This would weaken the policymaking process.
When the next crisis hits, we cannot afford to have tunnel vision again.
M.W.K. Wong, Wong Chuk Hang