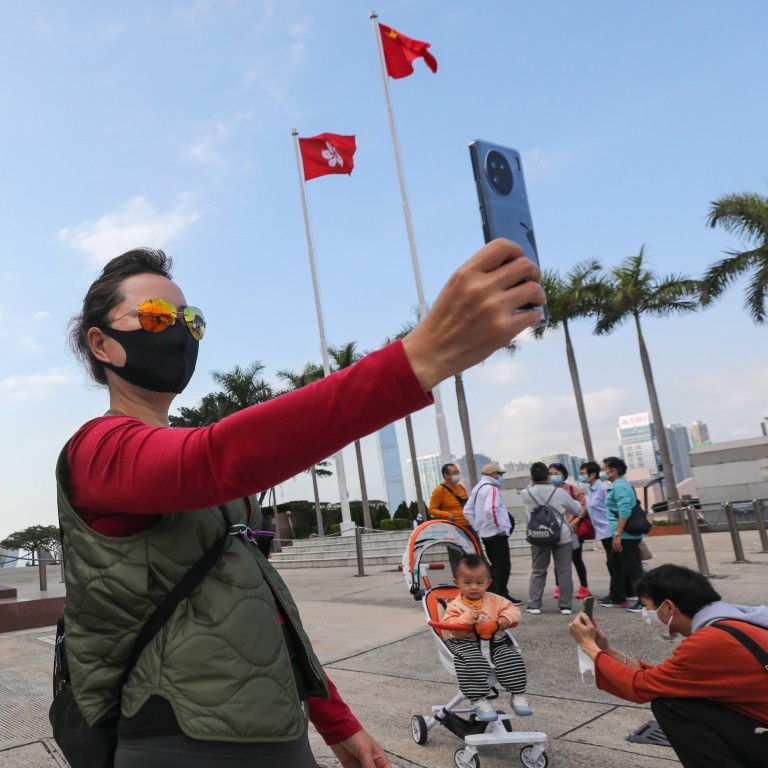 Letters

|
Hongkongers should be welcoming, not lamenting, the arrival of mainland tourists
Readers discuss the importance of visitors from the mainland to Hong Kong's economy, the lack of trolleys at an Airport Express station, and the transformation of a major road into a pedestrian area in Macau
Feel strongly about these letters, or any other aspects of the news? Share your views by emailing us your Letter to the Editor at
[email protected]
or filling in
this Google form
. Submissions should not exceed 400 words, and must include your full name and address, plus a phone number for verification.
Tourism is one of the best sources of income for an economy. Tourists enter the economy, inject millions into key sectors, and then leave. So long as tourists are respectful, abide by the law and do not cause property damage, there is practically no downside to having tourists.
However, the reopening of the border with the mainland has some Hongkongers bemoaning the prospect of mainland Chinese visitors cornering our resources and extending the queue for services. This attitude is not only discriminatory but also counterproductive in a struggling economy.
Mainland visitor numbers increased from
47.25 million
in 2014 to
51 million
in 2018. Encompassing over 70 per cent of tourist arrivals, mainland Chinese accounted for a large chunk of the roughly HK$250 billion (US$31.8 billion) spent by tourists in the city annually before the pandemic. The economic importance of mainland Chinese visitors is undeniable.
But this year, despite the hopes of businesses and lamentations of some residents, the tourism industry has
not boomed
quite as expected. While some have chalked this up to hesitation to travel so soon after the lifting of lockdowns, Hong Kong should be wary of decreasing tourist interest from mainland China in the long term.
Mainland Chinese interest in Hong Kong already suffered a drastic decrease in 2019. Before the Covid-19 pandemic, the
anti-government protests
, and reports of violence and discrimination against mainland Chinese in the city, left many reluctant to visit Hong Kong. In 2019 alone, tourism arrivals fell by 14 per cent with tourist spending dropping by 22.7 per cent.
The pandemic has all but gutted the tourism industry, weakening the hospitality, food and beverage, and retail sectors. The city is in desperate need of a tourism revival.
Not only should Hong Kong residents reflect on the prejudice that feeds their negative attitude to our neighbours north of Lo Wu and Lok Ma Chau, the city needs a wake-up call. Beggars can't be choosers. After three years of struggle, longer lines for restaurants and crowds on the MTR are a small price to pay for a stronger economy, more jobs and fewer struggling families.
For those worried about low stocks of
Panadol
or
baby milk formula
, maybe a one-per-customer policy or better inventory planning are more appropriate solutions than widespread discrimination.
Timothy Wong, Central
Lack of trolleys at Airport Express terminus is mystifying
My family of four returned from a holiday in Sri Lanka last week with eight pieces of luggage. There were plenty of trolleys to load our baggage onto and cart it along at the airport. However, when we arrived at the Airport Express terminus after the train ride, no trolleys were visible. We had to move the bags physically one piece at a time out of the automated turnstiles with great difficulty to take them to the taxi rank. The story was the same when we began our journey to the airport.
I can't understand the logic of this. Is this a Covid-19 restriction? If so, it defies logic as there are many baggage trolleys available at the airport.
The authorities should look into this matter as soon as possible with many international events on the horizon.
Lakshman Samaranayake, Pok Fu Lam
Macau must offer authentic leisure and gastronomy
Utilitarianism, a theory whose roots go back to ancient Greece, and which roughly argues that what "does the most good for the most people is best", used to be influential in discussions of social, economic and political issues. But like the Utopianism, it seems to impossible to achieve, given human selfishness, as revealed in the collapse of communism in the 1990s.
In Macau, a port city and a plutocracy, people with political and economic power endeavour, in defiance of residents' livelihoods and feelings, to achieve their own ends.
San Ma Lou, Macau's main thoroughfare, known in Portuguese as Avenida de Almeida Ribeiro, was transformed into a pedestrian-only leisure and entertainment area twice during the Lunar New Year period, despite the plan being criticised for causing traffic congestion, adversely affecting residents in the area and posing potential safety risks.
To blindly pursue an increase in the number of tourists is impractical and unnecessary. Instead, the government should do more to create a city of authentic leisure and gastronomy. If we cultivate a good reputation as a tourist destination, visitors from overseas, not to mention those from the mainland, would naturally visit Macau.
Instead, the high cost of living, a densely populated living environment and unaffordable housing are the price residents have to pay for living in a so-called creative city.
Barnaby Ieong, Macau