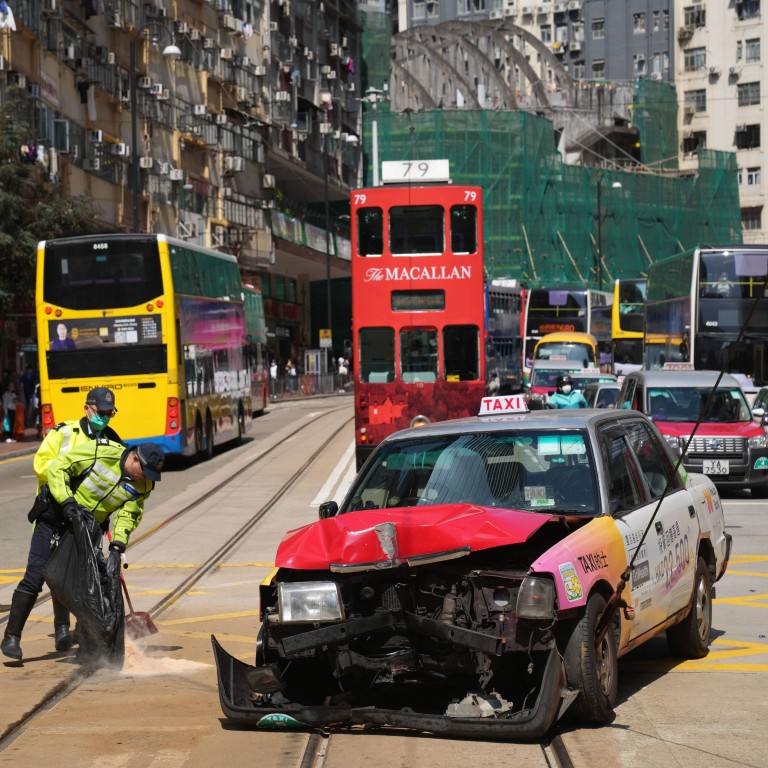 Letters

|
In Hong Kong, 60-somethings retire and 80-somethings drive taxis. Go figure
Readers discuss whether elderly people should work as drivers, and why the focus should be on driving, not age
Feel strongly about these letters, or any other aspects of the news? Share your views by emailing us your Letter to the Editor at
[email protected]
or filling in
this Google form
. Submissions should not exceed 400 words, and must include your full name and address, plus a phone number for verification.
Although accidents can be caused by younger drivers too, those would usually be due to attitude, rather than general fitness. It would go against common sense to say that age does not significantly affect fitness and increase accident risk.
Commercial driving is not casual driving, but continuous driving for half a day and much more demanding. The government may accept the argument that people have the right to earn a living, regardless of their age, but what about the right of other road users, young and old, to personal safety? Could the current medical check-ups for drivers be too lenient?
This opens up another issue. Why would people need to do such physically demanding jobs in their old age? We have all seen elderly people with white hair, seemingly in their 70s or older, cleaning the streets in the blazing sun, collecting cardboard or pushing carts on busy roads. What has gone wrong with retirement protection in Hong Kong, such that our old people are unable to enjoy a relaxing retirement in their twilight years?
But consider the other side of the story: despite a serious
brain drain from the government
, the retirement age for civil servants has not been extended across the board. Those who joined the government before June 2000 are due to retire at 60, even though the average
life expectancy
now is 85. However, the government allows departments to selectively extend the working lives of some civil servants, though not others.
So, on the one hand, there are people who are fit for work but have to retire, and on the other hand, there are people who are not fit enough, yet still allowed to work and put the public's safety at risk.
L.Y. Yee, Sha Tin
Focus on taxi drivers' driving, not their age
All this talk of banning taxi drivers once they reach 65 is ludicrous, especially when the average life expectancy in Hong Kong is over 80. Medical tests for drivers are reasonable but as we know, it isn't hard to persuade a friendly doctor to provide a clean bill of health.
The real issue that should be addressed is the general poor quality of driving: all professional drivers should be retested on a periodic basis.
We are all too familiar with taxi drivers who struggle to provide a smooth ride, who are constantly on and off the accelerator. Many professional drivers lack basic skills that are requisite for driving on the city's poorly maintained roads. A consistent failure to use indicators when changing lanes, turning and navigating a roundabout appears to be par for the course. Not to mention how many drivers fail to navigate a roundabout correctly.
Let's focus not on the health of taxi drivers once they reach the early age of 65, but on the real issue of their driving skills.
Simon Constantinides, Sai Kung