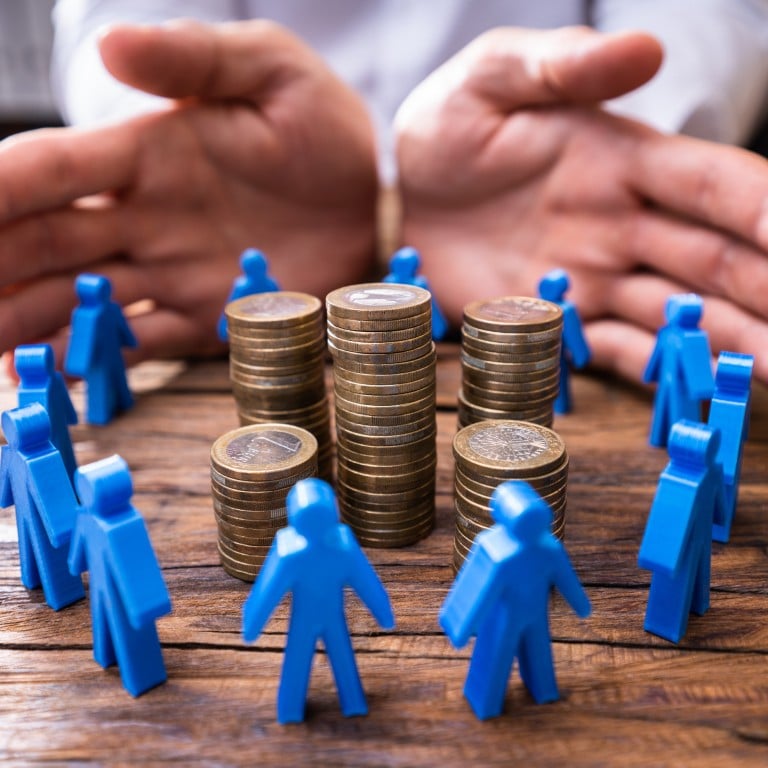 Letters

|
How NGO donors can help 'bake a difference'
Readers discuss how donors can better help non-profits achieve their potential, the government's green tech ambitions, the waste-charging scheme, and the nightlife campaign
Feel strongly about these letters, or any other aspects of the news? Share your views by emailing us your Letter to the Editor at
[email protected]
or filling in
this Google form
. Submissions should not exceed 400 words, and must include your full name and address, plus a phone number for verification.
My civil society organisation recently played host to a potential new funder, a global financial firm spreading its philanthropic wings. Its mission? To support grass-roots organisations that uplift marginalised children.
Its representatives were directed to us by a foundation with which we'd previously collaborated. Their visit was a welcome opportunity for them to understand our work and conduct due diligence.
One particular interaction stood out during this visit. Someone from the team inquired: "Why are you seeking funding for a single project? Why not ask funders to support the organisation as a whole?" I could have hugged him; this was music to my ears.
I clarified that, while a funding model supporting the entire organisation would be a dream come true, the reality is that most donors earmark their funds for specific areas – for example, children, women, mental health or the environment. They limit their contributions to project costs for a specific time frame – say, one year.
This cycle of carving up the organisation into digestible pieces for different donors is an exhausting reality for non-profits.
To draw a parallel with the private sector, investors conduct thorough due diligence before investing in a company. They evaluate financials, reputation, management and governance. The crucial question is: do they trust the management to accomplish their objectives and the board to govern effectively?
This level of trust should also underpin relationships between donors and non-profits. Whether it's a company or a non-profit, the funder expects a return – financial or social, respectively. In both cases, trust and professionalism are indispensable.
However, some donors seek impact without funding operational costs, which is perplexing.
Without people or operational costs, how can an organisation function? In response to this, a group of women who lead non-profits in Asia have launched a campaign called "Bake a Difference: the Full-Funding Principle". The concept is simple: a bakery wouldn't be able to produce bread if customers agreed to pay only for the flour, yeast and water, but refused to contribute towards the chef's salary, electricity, rent and other operational expenses.
Similarly, non-profits cannot make an impact without operational support. It's not just common sense, it's about treating civil society workers with dignity and respect.
By funding non-profits in their entirety, they can unlock the potential for long-term, meaningful impact. Isn't that a loaf of bread worth baking?
Shalini Mahtani, founder and CEO, The Zubin Foundation
Support young tech talent quickly so they don't leave
I would like to urge our government to appreciate such local talent by offering them meaningful financial aid so that they don't leave the city. Please act now, Secretary for Innovation, Technology and Industry Sun Dong, or Singapore may just lure them away.
Joseph Chan, chairman, Silk Road Economic Development Research Centre
Has waste-charging scheme been really thought through?
Many like me are supportive of the government's efforts to promote sustainability and a green environment. But policy measures need to be thought through and communicated to society.
While we try to use reusable shopping bags where possible, we still get many plastic bags from various sources like market stalls or logistics companies. Currently, I recycle those bags as refuse bags.
An analogy is the concession on first-registration tax for electric vehicles. That may have contributed to the increase in cars on the road. New measures must be implemented in a holistic fashion to achieve the desired result.
J. Lau, Ma Tau Wai
Rejuvenating Hong Kong's nightlife is an uphill task
The Hong Kong government has launched the "Night Vibes" campaign, which includes night markets. However, I'm doubtful that it will succeed in rejuvenating Hong Kong's nightlife in the long run.
People are less willing to stay out at night due to security reasons and are exhausted after a long day's work. Unlike Taiwan, Hong Kong does not have landmark night markets. Most shops are also not willing to extend their opening hours.
The government is handing out vouchers to tourists, but local purchasing power remains a concern.
Prescott Wong, Sha Tin