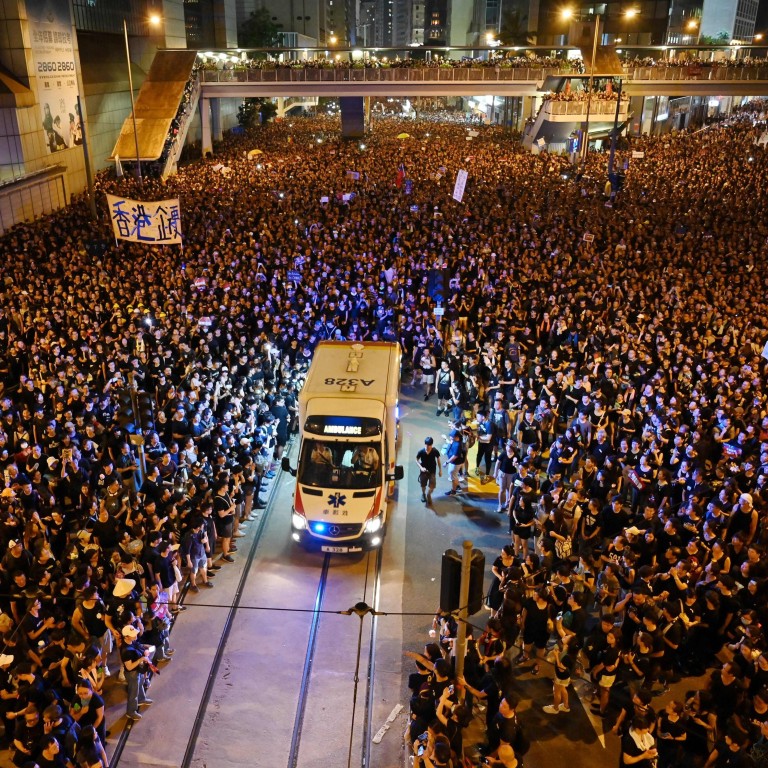 Opinion
Opinion
by Samir Nazareth
Opinion
by Samir Nazareth
What Hong Kong's largely peaceful protesters can teach demonstrators in India
In contrast to the civic-mindedness on evidence in Hong Kong's rallies, large-scale protests in India tend towards violence that targets government infrastructure. What accounts for the difference?
As an Indian, I have been watching the
unfolding protests
in Hong Kong with interest. Like in Hong Kong, protests in India are often motivated by anger towards the government.
In June 2018, Indian farmers highlighted their dire
economic circumstances
by dumping produce on highways, suggesting that selling their harvest was as good as throwing it away. In November, farmers from across the country undertook a
massive rally
to New Delhi, demanding a special parliamentary session to discuss the agrarian crisis.
Identity is a recurring theme of protests in India too. However, unlike in Hong Kong, where the protests seek to preserve a singular Hong Kong identity, in India, people identify with different groups, each of which champions its own cause.
For example, there have recently been protests by communities, such as
the Patidars
in Gujarat, Jats in Haryana and Marathas in Maharashtra, demanding the government reserve seats in educational institutions and government jobs for them. Tribal communities have also protested against the loss of their identity and way of life due to their land being usurped.
Large-scale protests in India, especially those that are identity-based, tend towards violence – people mauling each other, innocent people being beaten, police thrashing and
shooting protesters
and protesters destroying property. The 2018 farmers' march, the 2012 protests after the
gang-rape
of a woman in New Delhi and the India Against Corruption protests of 2011 are rare examples of mass non-violent protests.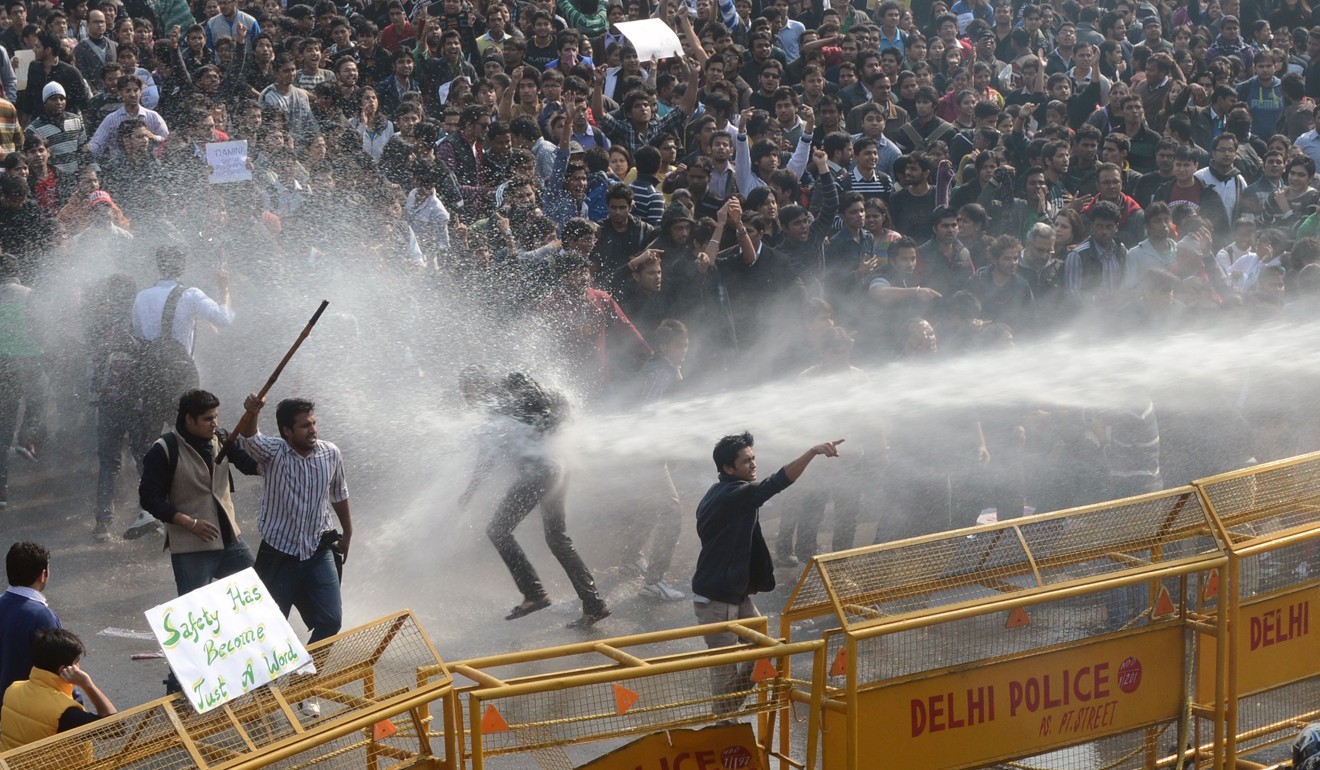 What struck me about the recent Hong Kong protests was the orderliness despite the
crowd size
. The absence of litter and images of crowds parting to let an ambulance through were impressive. A civic sense guided the protesters even as a few took to violence after the more recent rallies.
From India, the scale of the violence in Hong Kong seems minuscule, given the number of protesters and quantum of destruction. The
collective introspection
in its aftermath suggests a respect for life and a protocol for behaviour.
The reason protests are destructive in India goes beyond the need to be heard.
Violence is a force multiplier as it spreads fear, demanding a reaction by disrupting normal life. Violence also carries with it the threat of its recurrence. However, destroying infrastructure, such as public transport, is a symptom of a deeper malaise.
In India, there is government indifference towards infrastructure – its provision and maintenance. When protesters destroy public transport, it is thus not just an expression of anger and a response to the government's apathy towards the people, but a mirror of that callousness.
Violence can also be seen as people – usually ignored – reclaiming or asserting power, even if for a short time. Thus, the cause gets subsumed by a group's need to make its presence felt.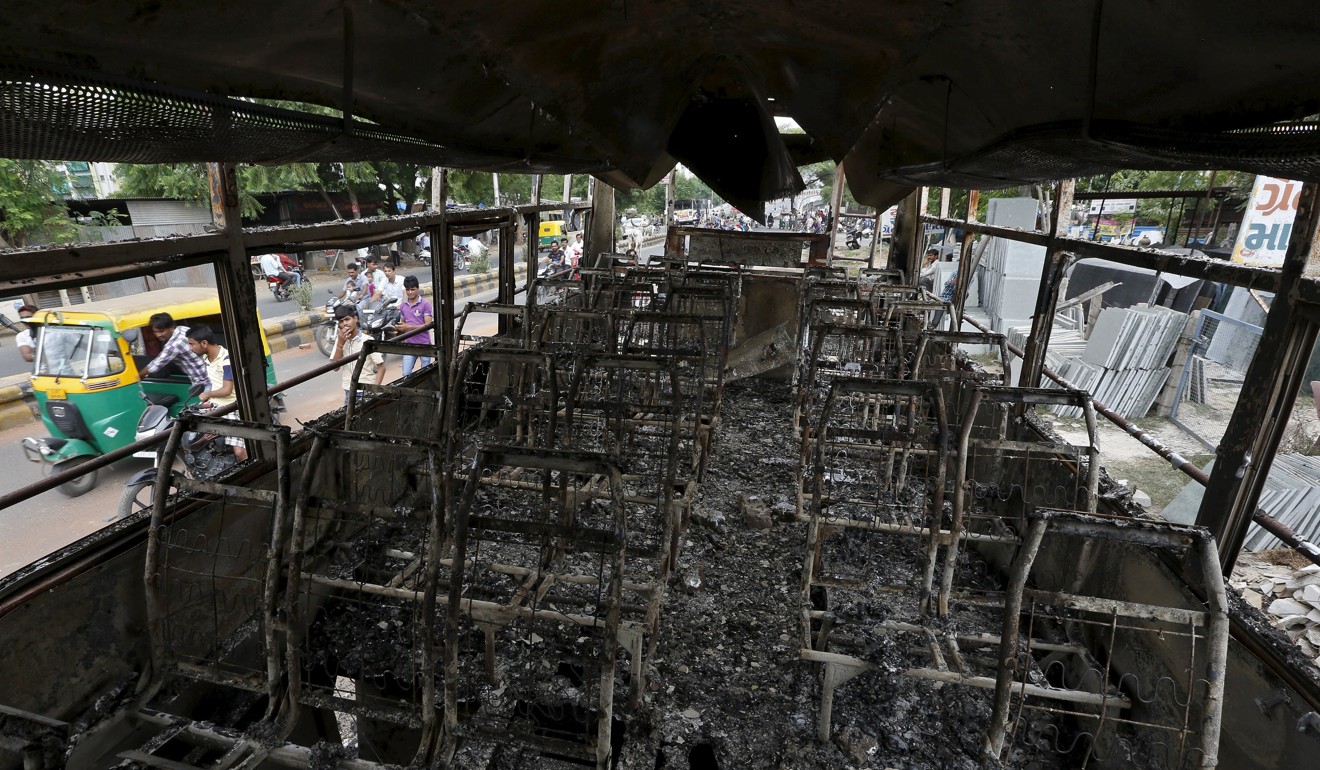 The savagery of protests in India suggests the absence of a safety valve that attends to grievances before they erupt into marauding discontent. It also points to the education system's failure to inculcate a sense of responsibility towards public goods and society in general.
Protesters in Hong Kong see themselves as custodians of their hometown, a sense of responsibility that extends to other aspects of life – on escalators, people stand aside to give way to others and, on the MTR, those wishing to enter wait for passengers to exit. Public property and utilities in Hong Kong are dependable and well maintained. There is a symbiosis between the government, which maintains and provides utilities, and the people, who use them with consideration.
This is lacking in Indian society and government. Rather, the idea of trusteeship in India is parochially limited to the self and identity silos.
Despite the socio-economic difference between Hong Kong and India, the causes of protests in both places are similar. However, the implications of Hong Kong's higher socio-economic status are reflected in how protests are conducted and the citizenry's response to them. Ultimately, though, a government's commitment to its people and the progress of society can be measured by the ferocity and frequency of protests.
Samir Nazareth has worked in the development sector and writes on sociopolitical and environmental issues. He is the author of the travelogue, 1400 Bananas, 76 Towns & 1 Million People
This article appeared in the South China Morning Post print edition as: What Indians can learn from the HK protests