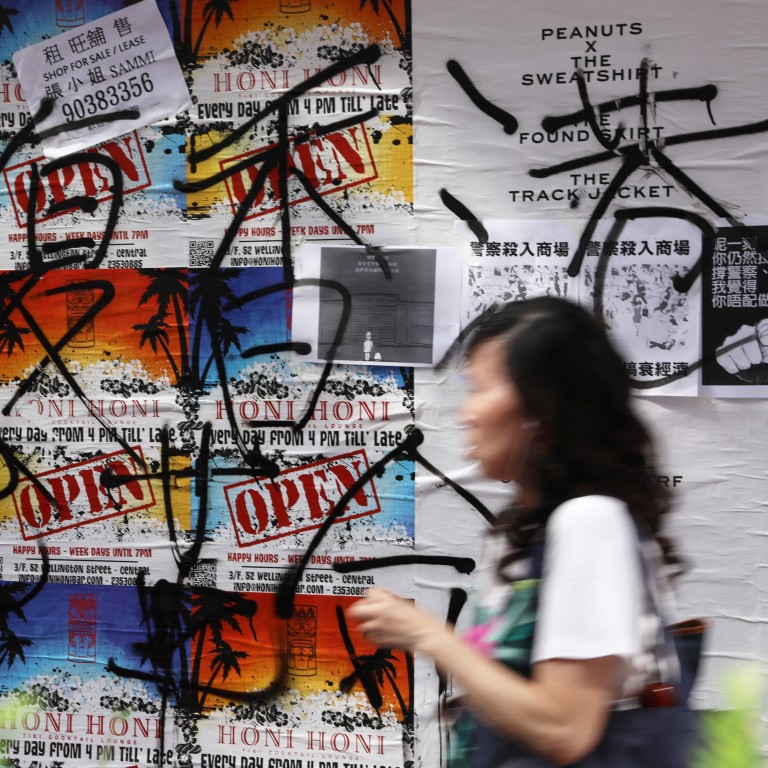 Opinion
The View
by Nicholas Spiro
The View
by Nicholas Spiro
Cities in trouble: London will weather a no-deal Brexit but can Hong Kong survive its political crisis?
While commercial property investment in both cities has fallen sharply, the challenges facing Asia's premier financial hub are more severe than those affecting London. In Hong Kong, the anti-government protests have only just begun
The economy has begun to shrink. Commercial property transaction volumes are plummeting. Office leasing activity has weakened significantly since last year. Most worryingly, the institutional underpinnings of the real estate investment market have been thrown into question by an unprecedented threat to the status of one of the world's leading financial centres. 
If this sounds like the predicament faced by Hong Kong, that is because it is. Yet it also happens to be the one confronted by Britain.
As Hong Kong experiences its
most acute crisis
since the city reverted to Chinese sovereignty in 1997, and Britain's new prime minister vows to lead the country
out of the European Union
on October 31, even without a negotiated deal to smooth the transition, the commercial property investment markets in Asia's and Europe's top financial hubs are coming under mounting strain.
Last Thursday, Savills, the global real estate adviser, blamed political and economic uncertainty in Britain and Hong Kong for the 50 per cent fall in the profits it generated from advising on commercial and residential property transactions in the first half of 2019.
While commercial real estate investment activity globally has slowed this year, the drop in transaction volumes in Hong Kong and London has been particularly sharp. According to Real Capital Analytics, a property consultancy, Hong Kong suffered the steepest decline in deal activity in the Asia-Pacific region in the first six months of 2019, with transaction volumes plunging
46 per cent
year on year.
In Central London, investment activity slid 34 per cent year on year in the first six months of this year, dragged down by the lowest level of investment in the capital's office market in a decade, data from property adviser JLL shows. Even Asian buyers, who have been the most acquisitive investors in London's office market over the past several years, were net sellers for the first time since 2009.
However, while the commercial real estate investment markets in Hong Kong and Britain are both suffering from a surge in political risk, the challenges confronting Asia's financial hub are of a different order of magnitude to those faced by London.
First, the protests in Hong Kong have turned into a
popular revolt
, politicising the city's business environment to a far greater extent than in London and raising the
spectre of military intervention
by Beijing. Moreover, Hong Kong's international reputation, which rests on its independent legal system and fundamental freedoms, is at much greater risk than that of the City of London, the part of Britain's economy that is best prepared for leaving the EU.
Even in the event of a no-deal Brexit, the City is likely to remain Europe's dominant financial centre, mainly because of its highly prized regulatory framework that is based on English law.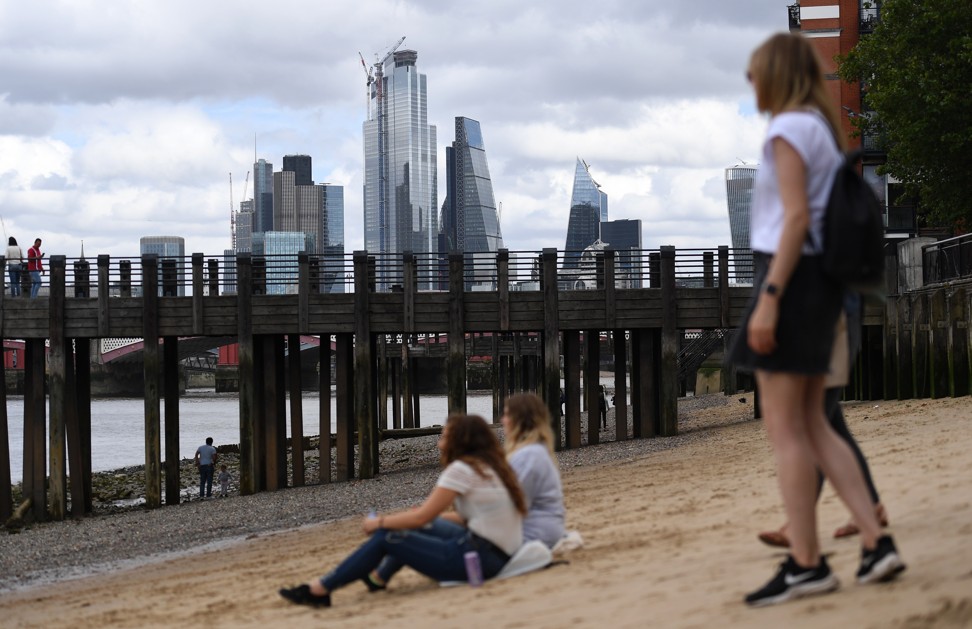 Second, Hong Kong is a much less liquid real estate market than London. According to data from JLL, the city did not even make it into the world's top 10 most actively traded commercial property investment markets in the first half of this year. London, by contrast, while slipping to seventh place, was the most liquid market in 2017 and 2018.
What is more, the slowdown in office leasing activity has been much more pronounced in Hong Kong because of weaker demand from mainland companies, which have preferred to lease space in core locations. Hong Kong's Central district recorded a negative net take-up in the second quarter, for the fourth quarter in a row, data from Colliers, another property adviser, shows.
Third, Hong Kong's real estate investment market, and the city's role as a financial centre more broadly, faces much stiffer competition from regional rivals. Shanghai's commercial property market attracted more investment in 2017 and 2018, and was the world's second-largest recipient of cross-border investment after Paris in the first half of this year, JLL notes. The growing influence of Shanghai (and Shenzen for that matter) increases Beijing's resolve to take a harder line in Hong Kong.
In Britain, by contrast, Brexit fatigue set in quite some time ago. An increasing number of investors – particularly domestic ones – believe the certainty of a no-deal Brexit is preferable to the debilitating uncertainty since the June 2016 referendum. Indeed, many fund managers are of the opinion that a victory by the leader of Britain's opposition Labour Party, the left-wing firebrand
Jeremy Corbyn
, is a bigger threat than a
no-deal Brexit
.
What is clear is that the further Hong Kong slides into chaos, the more the unrest makes the Brexit-induced woes of London's commercial property market look eminently manageable.
Nicholas Spiro is a partner at Lauressa Advisory
This article appeared in the South China Morning Post print edition as: More ugly than Brexit