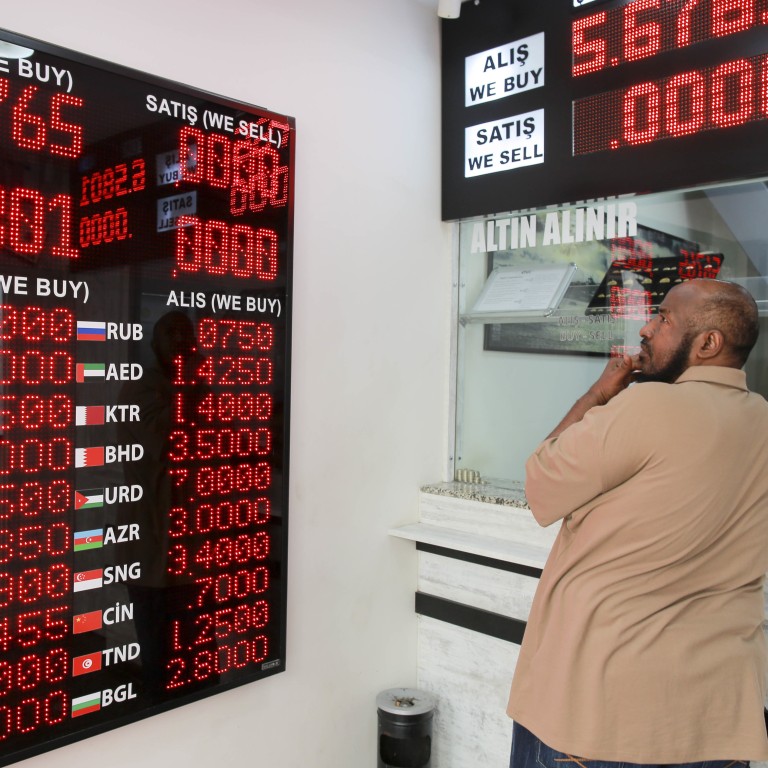 Global currency markets continue to be roiled by US-China trade war
Trade war tensions ripple through currencies, weakening the euro and driving up safe havens like the Swiss franc, yen and, ironically, the US dollar. Continued yuan weakness also risks sparking currency wars
It would be odd if the US-China trade war had played no rolein the slowdown in China's industrial production growth to 4.8 per cent, year on year, in July. That was China's
slowest
pace of expansion since February 2002. But the effects of the trade war extend far beyond the Chinese and US economies. Markets are adjusting to reflect the ripple effects and will continue to do so.
Data released last Wednesday showed Germany's economy
contracted
in the second quarter as exports slumped. Given that China is a key export destination for German manufacturers,
its slower growth must have contributed to Germany's poor economic performance. This has a ripple effect on the wider euro zone and its currency.
Germany is the economic powerhouse of the euro zone, so evidence that its economy is struggling is bad news for a common currency bloc that already has its fair share of
problems
. A monetary policy reaction from the European Central Bank always becomes likelier when Germany's economy shows signs of frailty and, right on cue, the ECB is prepping markets for just such a response.
"It's important that we come up with a significant and impactful policy package in September," ECB policymaker and governor of Finland's central bank Olli Rehn told
The Wall Street Journal
last Thursday.
"When you're working with financial markets, it's often better to overshoot than undershoot, and better to have a very strong package of policy measures than to tinker."
With the ECB's benchmark interest rate
already
in negative territory, and further easing now imminent, the currency market logically marked down the value of the euro.
It could fall further, including against its neighbouring currency, the Swiss franc.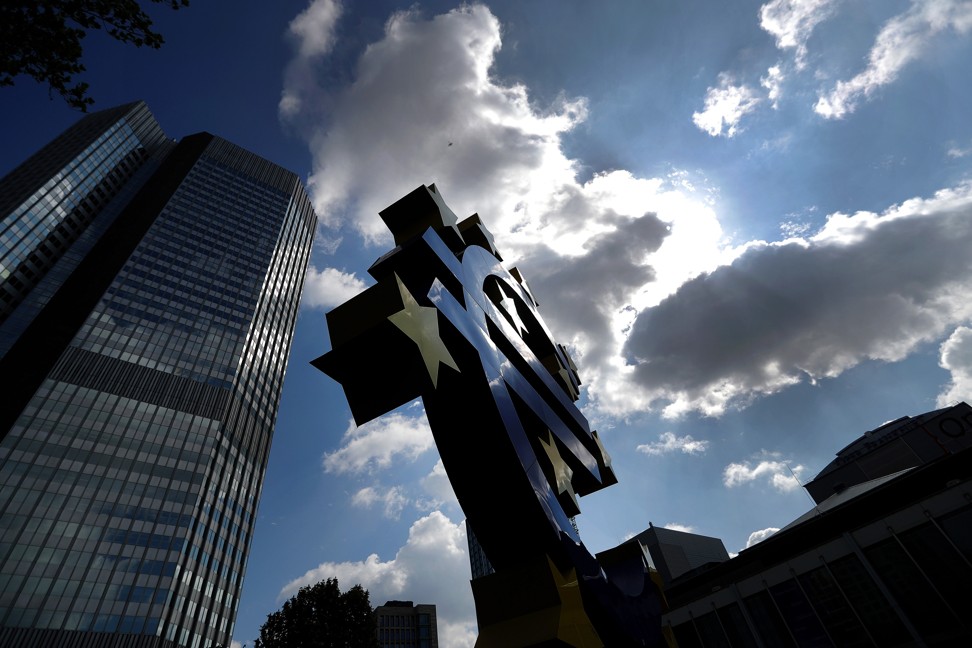 Switzerland's national bank has long held that its currency is overvalued. But the Swiss franc's safe-haven status is well entrenched and it has already been a key beneficiary of an increase in global
economic uncertainty
, which itself owes much to the trade war.
The ripple effect from Germany's travails may only enhance the Swiss franc's attractiveness.
In Asia itself, the Japanese yen, which also has safe-haven characteristics, has
appreciated
on the back of global economic uncertainties that owe much to the trade war. Yen strength may also continue.
With the Bank of Japan's monetary policy settings already
ultra-accommodative
, currency markets may feel the Japanese central bank has little room to ease further compared to other central banks. Markets might also conclude that the Trump administration's objections
rule out
the chances of Japan intervening in the currency markets to arrest yen appreciation.
After all, it would be hypocritical for Washington to complain about Beijing's
alleged manipulation
of the yuan and then tolerate Tokyo acting to weaken the yen.
Elsewhere in Asia, market participants might logically conclude that policymakers in some countries, whose own economies are showing signs of underperformance, would embrace some degree of local currency
depreciation
if yuan weakness persists.
It is notable that in recent weeks
India, Thailand
and the Philippines have all cut interest rates while, in the wider Asia-Pacific region, so has New Zealand.
This scenario would not only compound the existing challenge of an appreciating currency that is confronting both Japan and Switzerland, but would also be a problem for the Trump administration. The US dollar is a natural beneficiary when capital flows out of other currencies.
Renewed US dollar appreciation would not please President Donald Trump, who tweeted
on August 8 that he was not "thrilled with our very strong US dollar". At that time, the US dollar index against a basket of currencies was 97.614.
Yet, last Friday, the US dollar was even stronger, with the index up at 98.197.
Trump is unlikely to be amused but the irony is that the strength of the US dollar is in no small part a logical currency market reaction to the Washington-initiated
trade war
that has now fed through into global economic uncertainty.
The situation in
Hong Kong
will only further complicate relations between Beijing and Washington. The odds that a comprehensive settlement of the trade war can be achieved may be lengthening, so the ripple effects will continue.
The trade war has global repercussions, producing a host of ripple effects. Currency markets are bound to explore the implications of those ripple effects, and that process will continue.
Neal Kimberley is a commentator on macroeconomics and financial markets