Opinion
Inside Out
by David Dodwell
Inside Out
by David Dodwell
Can big banks and bosses look Greta Thunberg in the eye as they talk the talk on climate change?
Bankers and company CEOs have signalled a seismic shift in business approaches amid the climate crisis
But with billions funnelled each year into fossil fuel financing, and no clear targets or plans, worries about "greenwashing" do not seem far-fetched
"The numbers read like Black Monday on the stock market: a 53 per cent loss among grassland birds, a billion birds lost from our forests, 862 million sparrows and 618 million warblers and 440 million blackbirds – all gone."
The Lau clan villagers out here in Clear Water Bay have needed to see their empty fishing nets to feel the
marine loss
suffered along the length of China's continental shelf.
But, in the weeks around the UN Climate Change Summit, there is a sense of seismic change occurring.
Not coincidentally, a group of 130 top banking executives met in the New York offices of BNP Paribas to sign up to the "Principles of Responsible Banking" (PRB).
Supported by the UN Environment Programme Finance Initiative, the move aims to align bankers' financing with the UN's
Sustainable Development
Goals and the Paris climate agreement.
Also not coincidentally, the US Business Roundtable, which groups America's top 181 chief executives,
unveiled
a "statement on the purpose of a corporation" that radically rejected the primary objective of delivering profits to shareholders and instead declared "a fundamental commitment to all of our stakeholders".
It called for support to the communities in which businesses work, and to "protect the environment by embracing sustainable practices across our businesses".
Despite this radical and potentially significant shift, environmental groups have responded sceptically. Are these just new "greenwashing tools", like so many of the environmental, social and governance (ESG) metrics being used to burnish companies' green credentials? What are these commitments going to deliver in concrete terms for people and planet?
In a "Civil Society Statement"
on the PRB, 22 global NGOs complained that signatories have been allowed up to four years to demonstrate implementation of principles, and few have yet disclosed targets or implementation plans.
These groups are right to remain sceptical. The chairman of the US Business Roundtable is none other than Jamie Dimon, CEO of JP Morgan Chase. Awkward, therefore, that JP Morgan Chase is, according to fascinating
work
recently completed by the Rainforest Action Network, by far the world's leading financier of fossil fuels and the global oil and gas industries.
Referencing research published in the "Decolonial Atlas", it names JP Morgan Chase as the world's No 1 banker of fossil fuels (US$196 billion since 2016), the No 1 banker to the top 100 companies in fossil fuels, the No 1 banker to Arctic Oil and Gas and the No 1 banker to LNG.
Who ever said that our global multinationals could not be hypocritical?
As BankTrack, the banking sector civil society watchdog, noted among 21 other signatories to the Civil Society Statement: "Several PRB signatory banks continue to be significant enablers of the expansion of the fossil fuel industry."
While JP Morgan was not so brazen as to join the PRB signatories, the group nevertheless includes Citigroup (US$40 billion in funding to the top 100 oil, gas and coal companies in 2016-2018), Barclays (US$24 billion), MUFG (US$25.5 billion) and Mizuho Bank (US$22 billion). JP Morgan lent US$67.4 billion.
A group of 32 banks have since 2016 funnelled US$1.9 trillion into a total of 1,800 fossil fuel companies. "Transactions to the dirtiest companies are approved every day by bank executives, actively undermining efforts to address key factors of climate change and contributing to a lion's share of the global climate crisis," says the Rainforest Action Network.
Of those 32 "fossil fuel banks", the top three are in the US, but a total of four are from China: Bank of China (15th), ICBC (17th), China Construction Bank (21st) and Agriculture Bank (24th).
Add in HSBC and Standard Chartered, listed as UK banks, and that means six of the biggest funders of fossil fuels are here in China. The four Chinese banks are also listed as the world's top financiers to coal mining companies.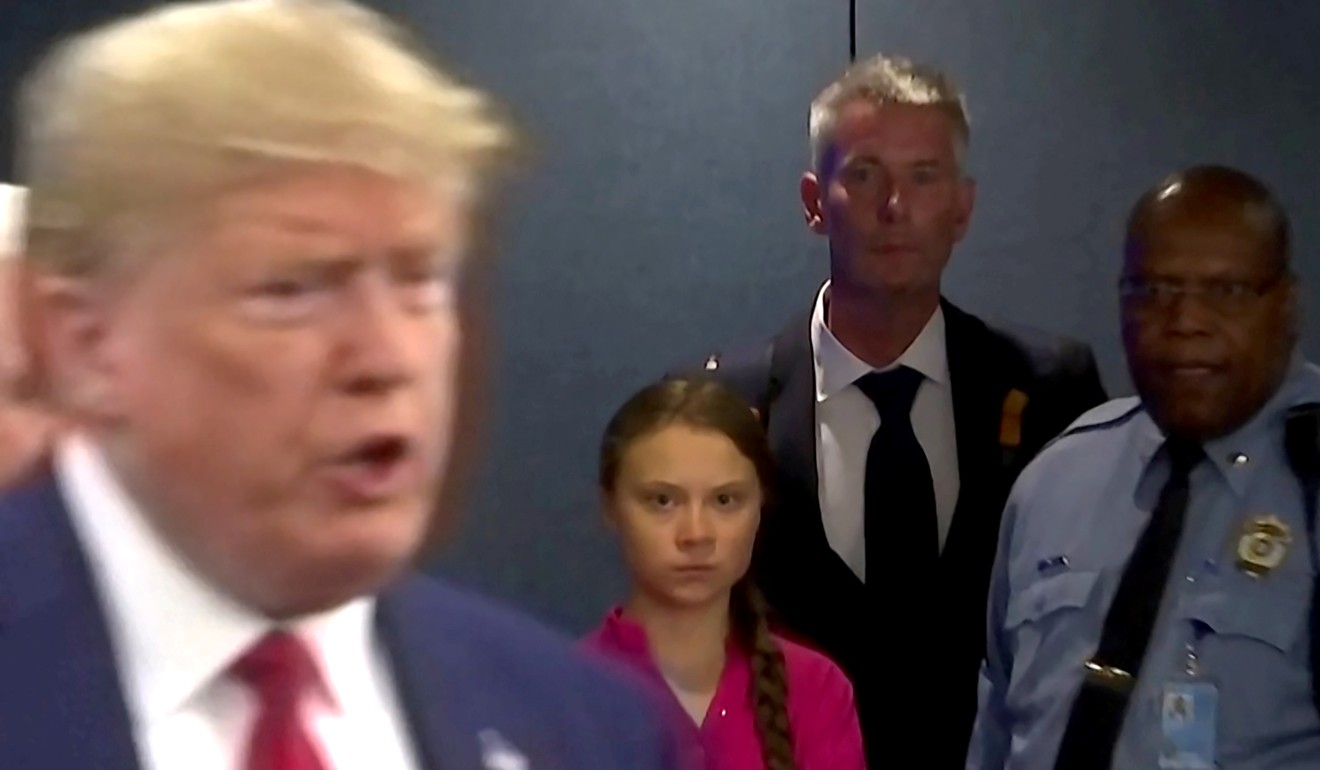 Alongside pressure on leading global banks to cut their funding to the fossil fuel industry, there is also mounting pressure against subsidies for fossil fuels.
According to the International Monetary Fund in its recent paper, "Global Fossil Fuel Subsidies Remain Large", subsidies amounted to US$5.2 trillion in 2017, with China leading the pack (US$1.4 trillion) followed by the US (US$649 billion), Russia (US$551 billion), the European Union (US$289 billion) and India (US$209 billion).
It calculated that efficient fossil fuel pricing in 2015 – including cutting subsidies, taxing appropriately, and capturing environmental costs – would have lowered carbon emissions by 28 per cent, and fossil fuel
air pollution
deaths by 46 per cent. It would also have increased net government revenues by 3.8 per cent of global GDP.
That would have been a significant contribution to restraining global warming, given that the Paris accord requires countries to cut emissions by 45 per cent by 2030.
How can our leading bankers in clear conscience ignore the hypocrisy of present practices? How can they stare Greta Thunberg in the face as she storms: "All you can do is talk about money and fairy tales of eternal economic growth. How dare you …"
David Dodwell researches and writes about global, regional and Hong Kong challenges from a Hong Kong point of view
This article appeared in the South China Morning Post print edition as: Hypocrisy of bankers